King of Competition Grade Dong Ding Oolong Tea - Spring 2017
Taiwan Sourcing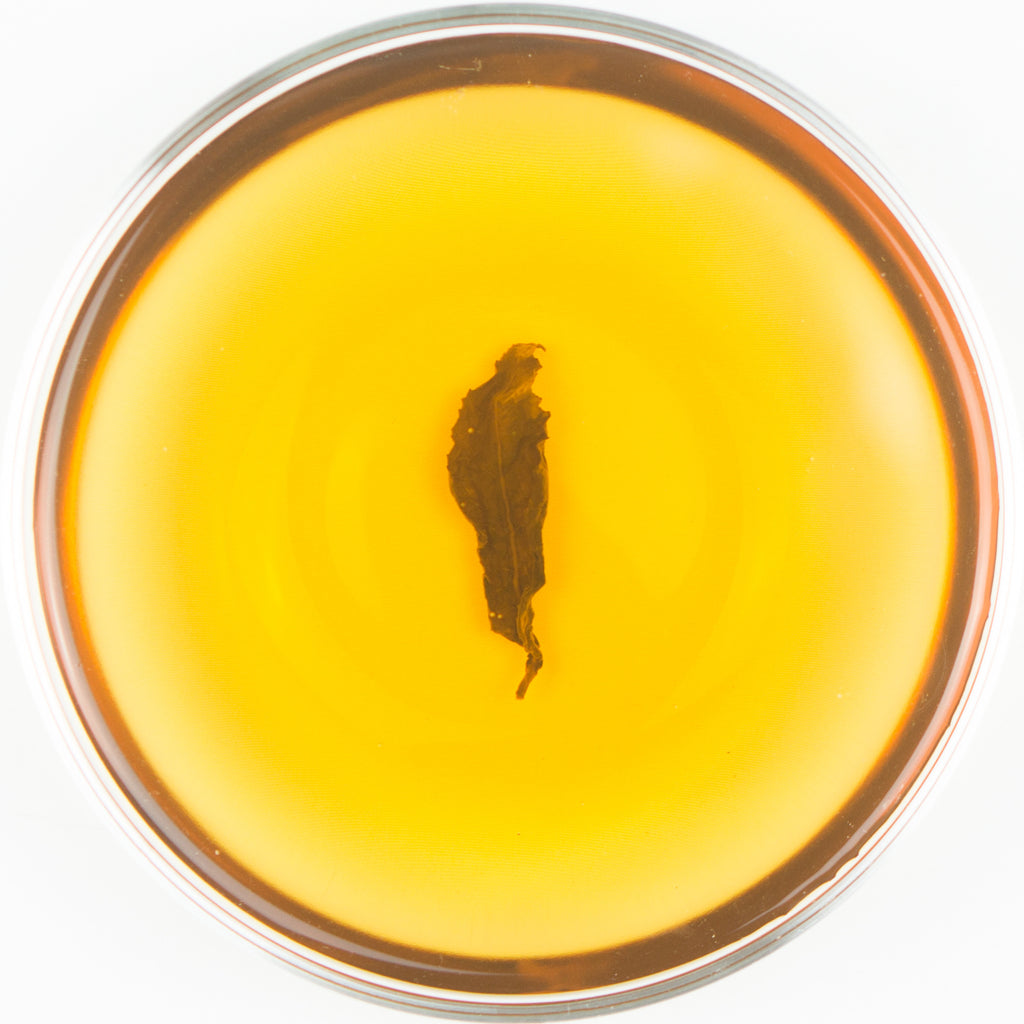 The history of Dong Ding Competition Tea began in 1976, when the oolong tea legend Zhen-Duo Wu was still at his peak. Under his supervision, the Dong Ding Competition held by Lugu Farmers' Association was able to have a solid foundation and reputation. One of the best stories people know about Zhen-Duo Wu and this Competition, was that Mr. Wu was able to distinguish two totally identical teas from the crowd and insisted on naming them the 1st place. It turned out the teas were sent to competition by a pair of brothers using a different name to submit the same tea, to see whether this competition was legitimate or not. After this incident, the foundation of this competition held by the Farmers' Association turned rock solid, and the legacy still continues today.
The competition today is one of the most popular and well-known tea competitions in Taiwan. Each competition attracts more than 6000 competitors from around the whole island. From here you may ask: What do you mean by "around the whole island"? Is this not a "Dong Ding" specific competition? Well, unfortunately (or actually fortunately for the consumer), the local Dong Ding farmers do not have enough quantity to make up all of the 6000 participants. As a result, we could reasonably reduce that a lot of them are not from local Dong Ding, but from the other part of Taiwan, and most of them have even higher elevation than Dong Ding itself. Moreover, a lot of Taiwanese tea from China and Vietnam will try to make their way into the competition for a chance at gaining notoriety and prizes!
Taiwan Sourcing fortunately obtained this precious tea from our very close friend, and that is also why this tea is quite reasonably priced compared to the same grade competition tea on the market. It is also extremely limited due to the limited production quantity.
When you've drank this tea you'll understand why we call it "King"! 
Harvest: Spring 2017 / 春 貳零壹柒
Varietal: Qing Xin Oolong / 青心烏龍
Elevation: 700 M / 柒佰 公尺
Region:  Lugu / 鹿谷
Oxidation Level: 40 % / 分之 肆拾
Roast Level: 6 / 陸 分
 Wow... incredible aroma will fill the room when you brew this tea.  It's like smelling spiced cider simmering.  Medium roast level but no charcoal/roast taste.  It tastes aged already.  This is due to the incredible skill of the team who processed this tea.  Cinnamon, dried longan fruit and just a high osmanthus can all be found in this lovely complex tea.
Clean roasted sweet aroma coming from the dry leaves in the heated gaiwan. Definitely enticing. The wet leaf aroma is really a wow factor for me on this one. What I initially took for high roasting blossomed into incredible fruity and woody spice notes that are quite intoxicating. The first few steeps show the recent roasting with some slight dryness and astringent potency, yet it transforms smoothly on the palate into such a classic dong ding nuttines. After some brews it really bloomis with rich bouquets of floral and fruity flavors that are quite satisfying. After three steeps the strength of the tea was full on and invigorating. Definitely an interesting, powerful, and complex tea worth trying. Long steeps were really tasty and revealed the raw material`s inherent quality.
 An old dog feel infinitely grateful of getting this tea, because competition grade Dong Ding oolong that is processed from real Taiwanese tea this day is becoming rarer. Thanks to the high profit it will become once the tea was awarded, and thanks to the heavier roasting standard, there are loads of "non-Taiwanese tea" being sent to the most famous and credible "Lugu Farmer's Association" and got awarded. This has created some real turmoil to the association this year, and the association is still trying to figure out a way to solve this issue. Bur anyway, due to Taiwan Sourcing's deep rooted connection with the very local, we are able to get the most legit and affordable teas every season, and this King o Dong Ding is not different! This year's spring tea got some heavier oxidation and an unusually high roasting level, making this tea pretty special compared to the other teas from previous years. Also thanks to the heavier oxidation, the aftertaste of this already amazing Dong Ding became very robust. A complex but easily enjoyable experience makes this tea a must-have for this spring!