King of Qing Xin "The Potion" Jade Oolong Tea - Winter 2016
Taiwan Sourcing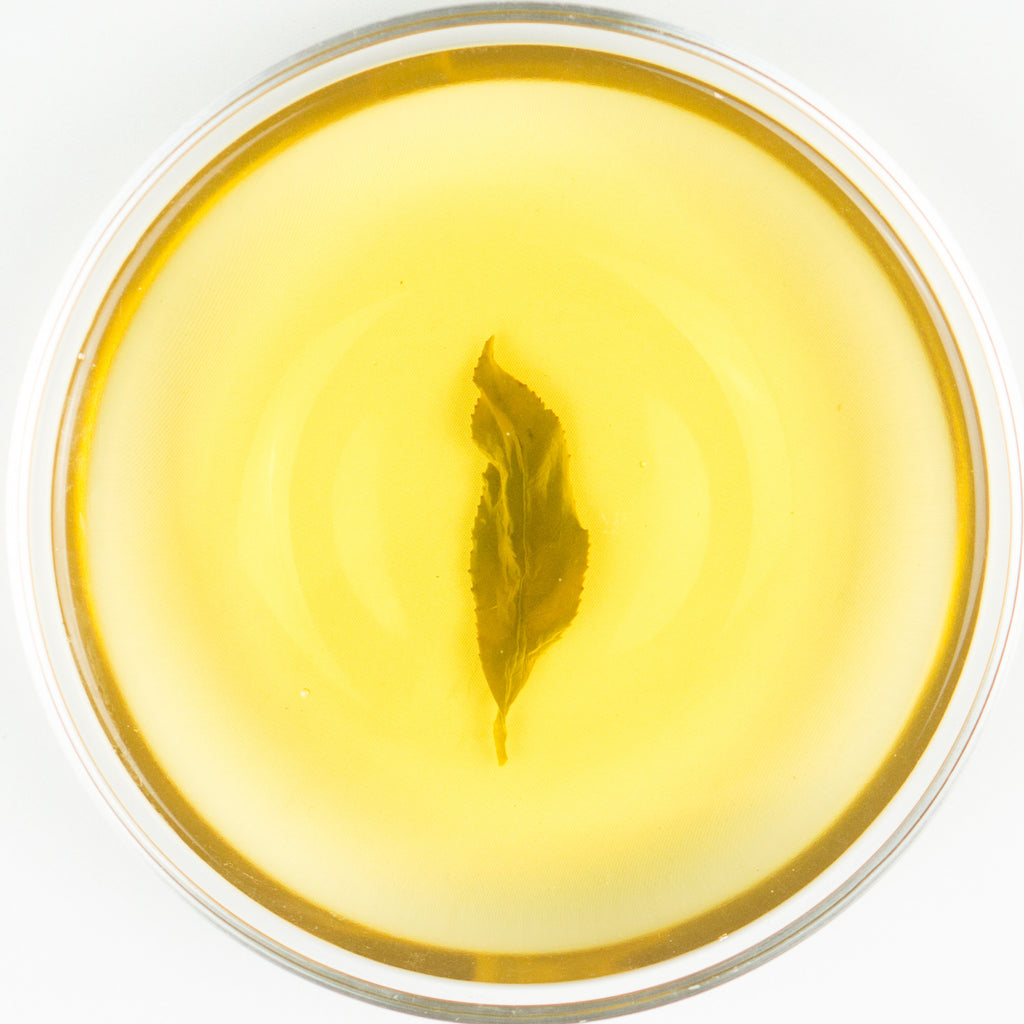 From the same grower as our very popular "The Potion" from this spring, this is the winter version of this very popular tea, probably even more popular than our Lishan Tie Guan Yin (which is also an superb tea that should not be missed). We think it is worthwhile to introduce the winter version of this tea to have a great demonstration of seasonal differences, and the effect is quite obvious on "the Potion."
This tea is called "The Potion" because (like a potion) it's the most magical elixir we found in spring, and we think it still bears the same quality, but with a slightly different wintery character. Unlike the spring version, which was like a beautiful lady with beautiful make-up, this winter version expresses an implicit side of the same tea. From a full orchestra to an elegant soloist, is the best way for us to describe it. 
Harvest:  Winter 2016 / 冬 貳零壹陸
Varietal:  Qing Xin Oolong / 青心烏龍
Elevation:  2550 M / 貳仟貳佰伍拾 公尺
Region:  Fushoushan / 福壽山
Oxidation Level:  25% / 分之 廿伍
Roast Level:  0 / 無
 Strong aroma with floral and fruit right from the get go.  Mouth feeling is noticeably cool and sweet.  Very viscous and expansive in the mouth with a long lasting peach taste that lingers.  This is an elegant and complex tea that quickly draws the drinker into it's verdant world, bringing deep relaxation and enjoyment.
  I brewed this tea with a friend on a rainy winter's evening in NorCal. It was a spur of the moment decision. I used 8 grams in a 250ml gaiwan, near boiling water, and three different cups (as usual). They were as follows; a blended zhuni and zisha ore tea bowl, our Taiwan Sourcing eggshell teacup, and a little more thick celadon cup. This tea is delicate, but not in a wimpy way. It is simply a delicacy. It starts out elusively and continues that trend with every steep. It is definitely complex tea with creamy, fruity, floral qualities - and a soft velvety body that echos in the throat. Our winter potion is comfortingly sweet...and dazzles the palate in bursts, playing with it. Each cup effects the brew differently. The blended ore bowl wonderfully magnified the 'aura' of the tea on my palate considerably. The eggshell porcelain teacup accentuated the beautiful and exquisite floral notes. This tea is expensive, and for good reason...as it is artfully crafted from the coveted Fu Shou Shan growing region.
 An old dog has been amazed by the "Spring Potion," and of course it was very excited to try the "Winter Potion." This tea made an old dog fell into a deep contemplation. The "Spring Potion" was an easily understanding tea, but this "Winter Potion" was a completely different creature. Different from "Spring Potion's" strong aroma, "Winter Potion" gently carries the aroma of pear and strawberry. It's overall delicacy really makes an old dog one of the most comfortable dogs in the world, and that was also probably an old dog fell into that deep contemplation.