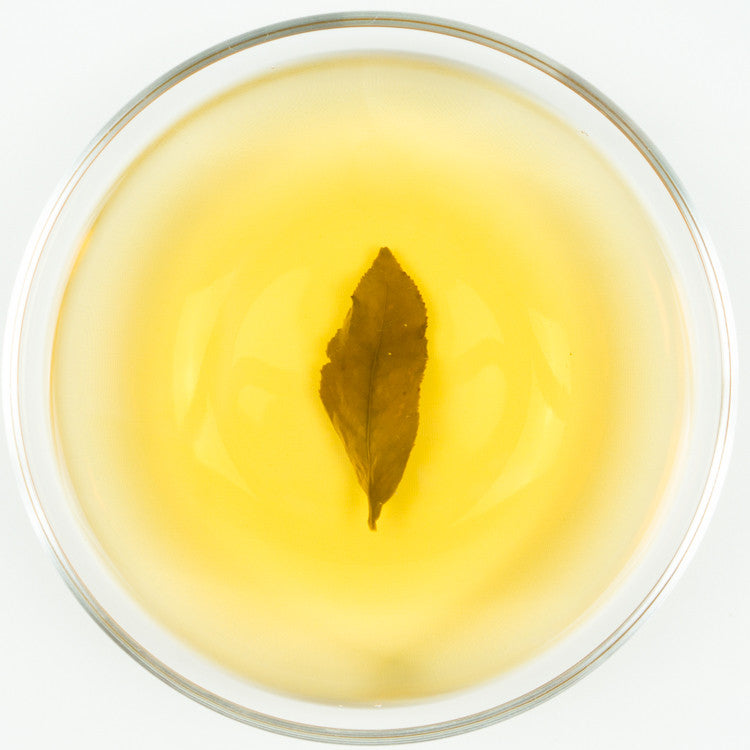 One of the highest elevation tea cultivating areas in Taiwan, Lishan has some of the most delicious oolong material in the world thanks to its home in the clouds and cold weather. The result is that the tea leaves are normally thicker than most of the tea leaves we see and contain much more depth. 


With a relatively heavier oxidation and mild roasting technique, this kind of rich depth could be swiftly transformed into a robust caramel-like scent that is hard to resist. It also has a distinctive fruity body worth savoring. 
Harvest:  Winter 2014 / 冬 貳零壹肆
Varietal:  Qing Xin Oolong / 青心烏龍
Elevation:  2000 M / 貳仟 公尺
Region:  Lishan / 梨山
Oxidation Level:  30% / 分之 卅
Roast Level:  2 / 貳 分
 High Mountain tea from Lishan is typically a Jade (green) Style Oolong.  Why not apply the art of roasting to a high quality Lishan winter tea to bring out an incredible high mountain caramel and fruit aroma taste?  This is a complex and refreshing version of Lshan tea that belongs to a new genre of super-premium high mountain roasted teas.
 Crystalline taste.  A very fulfilling tea that is definitely sweet from the roasting yet strikingly deep.  This also has a Winter tea potency I love savored gongfu style.
 As an old dog who think Lishan is not a big deal anymore, this Lishan make it a big deal for me again. It's like a fruit bomb to people who loves oolong tea. The beginning taste like a fresh sweet plum thanks to its rich content and proper roasting, then after sweetness is just impossible to ignore. Will we find this sort of tea in the future with an old dog's sensitive nose? We may not know.