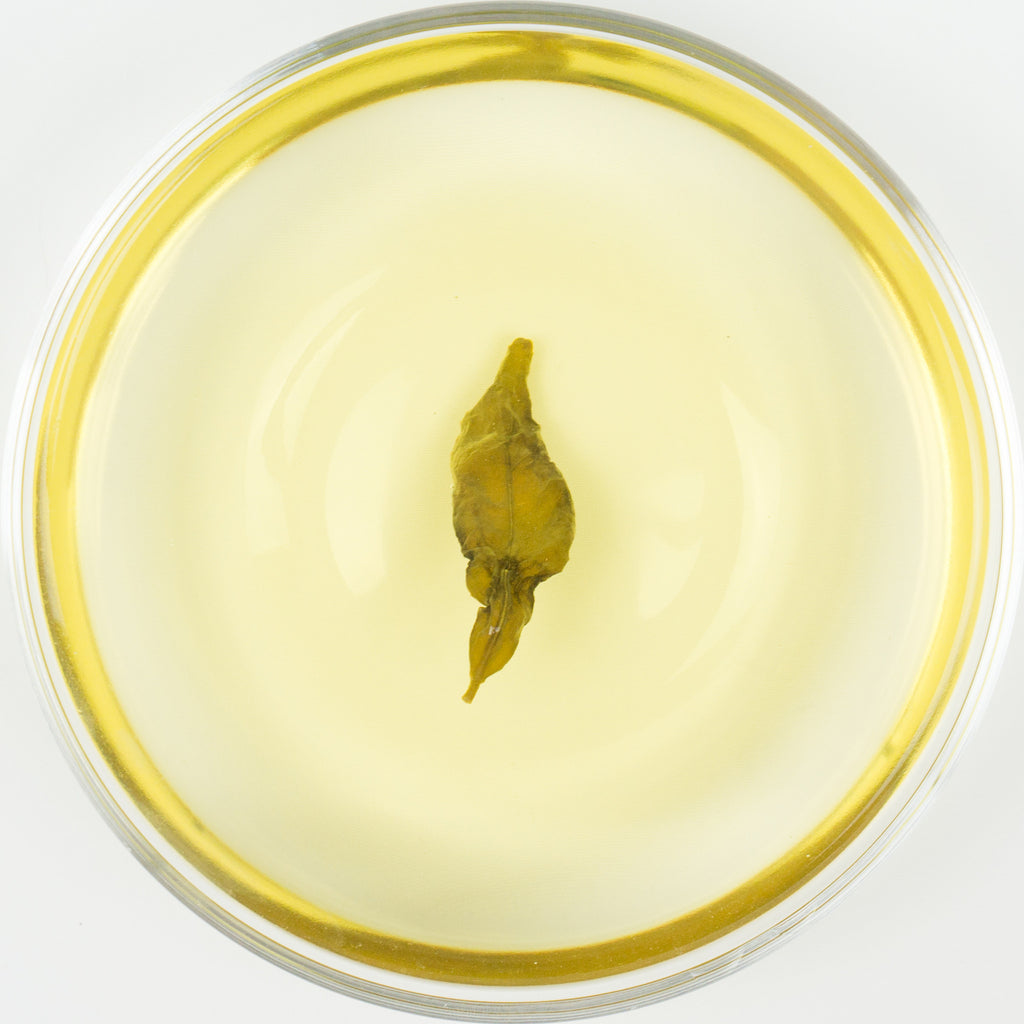 Known as the highest elevation of Shanlinxi tea area, the name Longfengxia (龍鳳峽) could be literally translated into "the valley of phoenix and dragon." The whole area is famous for its bamboo production, and now tea as well. Since we got a very good review on the 2014 Winter version, we decide to offer this special spring version for you. The process is a little bit different than the one from 2014, but the quality is again, exceptional.
Like most of the high elevation tea growing regions in Taiwan, Longfengxia only grows the most popular varietal "Qing Xin Oolong".  Mainly because of its complexity that can only be developed in this kind of cold and misty environment.  Longfengxia from this spring is truly unique, carrying a pleasant guava end tone and a little bit of plum aroma, making this a very special and must-have tea for us this spring. 
Harvest: Spring 2016 / 春 貳零壹陸
Varietal: Qing Xin Oolong / 青心烏龍
Elevation: 1700 M / 仟柒佰 公尺
Region:  Longfengxia / 龍鳳峽
Oxidation Level: 20% / 分之 廿
Roast Level: 0 / 無
Still Savouring......
 There is a significant uniqueness to the flavor of this tea. It is a bit elusive to me but has some layers of mango and grass. It is definitely a strong tea in effect. Overall I found 8 grams in 170ml gaiwan steeping with higher temps around 205 to work out nicely. It does really well with longer steeps and was very lovely late in the rounds steeping for 5 mins. Worth trying out to taste the terroir of Long Feng Xia.
 As an old dog who loves jade oolong, especially spring tea, this "Emrald Gem" is very very powerful than your normal spring tea. Let's put the cliche "sweet" and "clean" away, but simply focus on what this is. This tea could be the best representative of "Long Feng Xia" for its unique flavor. The flavor is very difficult to describe by an old dog's dog tongue, but it is unique to this region, and an old dog still thinks its one of the most distinctive in jade oolong category. An old dog would recommend this tea to anyone who hasn't tried the best Longfengxia jade oolong in their life yet.