Longfengxia Wu Shi Cai "Emerald Gem" Jade Oolong Tea - Spring 2017
Taiwan Sourcing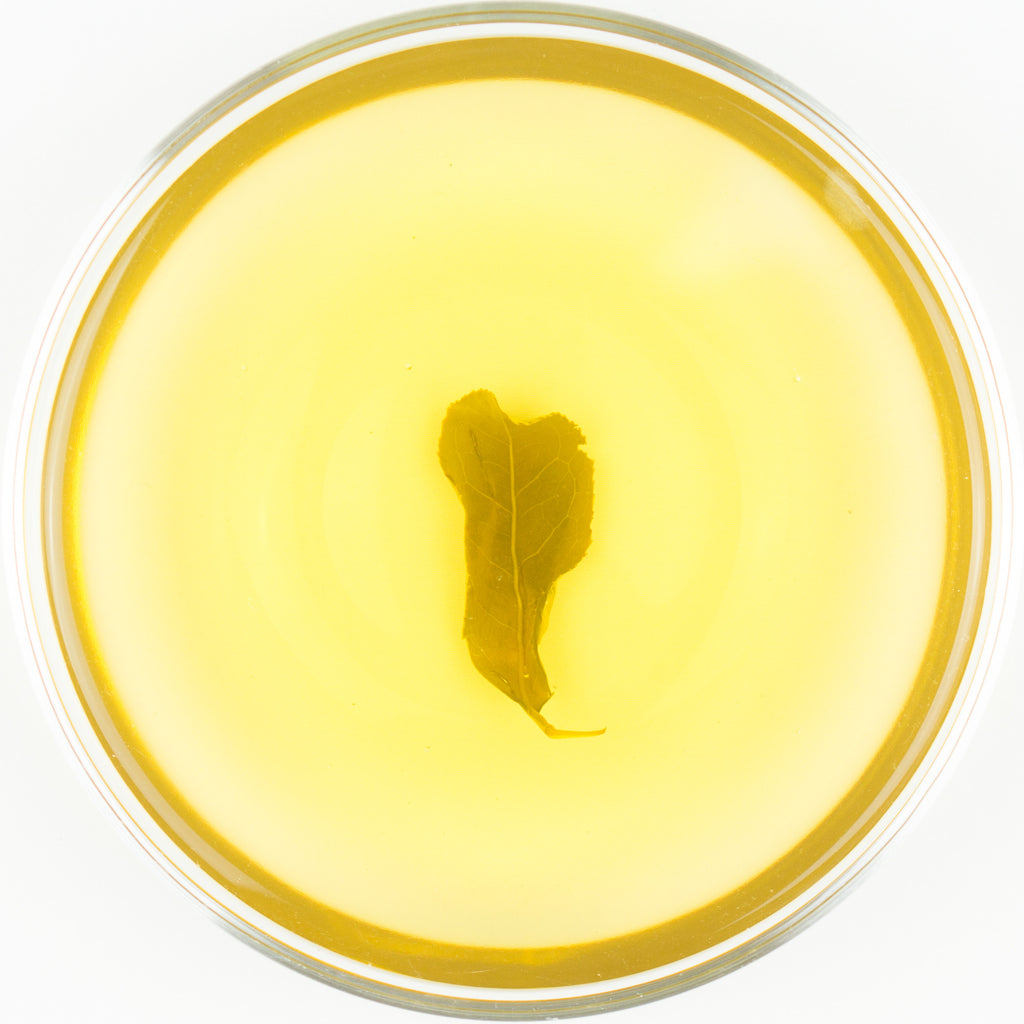 Known as the highest elevation of Shanlinxi tea area, the name Longfengxia (龍鳳峽) could be literally translated into "the valley of phoenix and dragon". The tea from this area contains a very distinctive terroir only Longfengxia could cultivate, making this tea a special gem in the dramatic competition of high mountain jade oolong. 
Like most of the high elevation tea growing regions in Taiwan, Longfengxia only grows the most popular varietal "Qing Xin Oolong".  Mainly because of its complexity that can only be developed in this kind of cold and misty environment.  Our Longfengxia from this very rough spring inherits the character of how a jade oolong from this area should be - the overall body is round and thick but not aggressive, while expressing an pungent and fruity aroma instantly once the boiled water is poured. 
 
This material of this tea was chosen from "Wu Shi Cai" as well, just like our Gaofeng from this season. This tea was meant to be sent to "Dong Ding Competition" in the winter after being roasted for several months between now and then, but we are fortunate to fetch some before it was roasted. If you want to understand the best of Shanlinxi, our "Emerald Gem" is always what you are looking for. 
Harvest: Spring 2017 / 春 貳零壹柒
Varietal: Qing Xin Oolong / 青心烏龍
Elevation: 1700 M / 壹仟柒佰 公尺
Region:  Longfengxia / 龍鳳峽
Oxidation Level: 25% / 分之 貳拾伍
Roast Level: 0 / 無
 This tea has tons of body and complexity.  It starts out strong with a thick peach sweetness, and a creamy finish.  During the middle infusions this continues but builds and the mouth becomes permeated with a cooling feeling and sweetness that just hangs out in the mouth for what seems like ages.   I agree with the border collie, this performs as well as it's super high elevation cousins, or better depending on what you are looking for!
Powerful rich aroma came from the initial wet leaf. Refreshing and clear. The potency is more invigorating and bolder than I expected. The initial few brews had a fresh vegetal quality that by steep 3-4 become more round and smooth with Fruity buttery qualities. The overall body and aftertastes are quite beautiful and worth paying attention to. I greatly enjoyed the long steeps as well, pulling every bit from this tea.
 Not until this season an old dog finally is confident enough to claim that Longfengxia Jade Oolong is one of the most iconic high mountain oolong teas in Taiwan. Of course, Dayuling and upper Lishan area create some memorable teas, thanks to their supreme elevation. Longfengxia is unable to beat them in elevation, but when it comes to the "environment," an old dog thinks Longfengxia definitely has advantages other than elevation. The plantation is located in a much narrower, almost valley like environment, which is very different than Lishan area's wide open environment. As a result, the aroma and body profile performs very differently than its higher competitor. This one, despite the harsh and unstable spring season, was able to be carved into something truly powerful and beautiful. It's fruity aroma and strong character could make it the king of Shanlinxi without doubt. Our "Emerald Gem"  from 2016 spring was an wonderful tea, and this spring and old dog thinks it got even better!