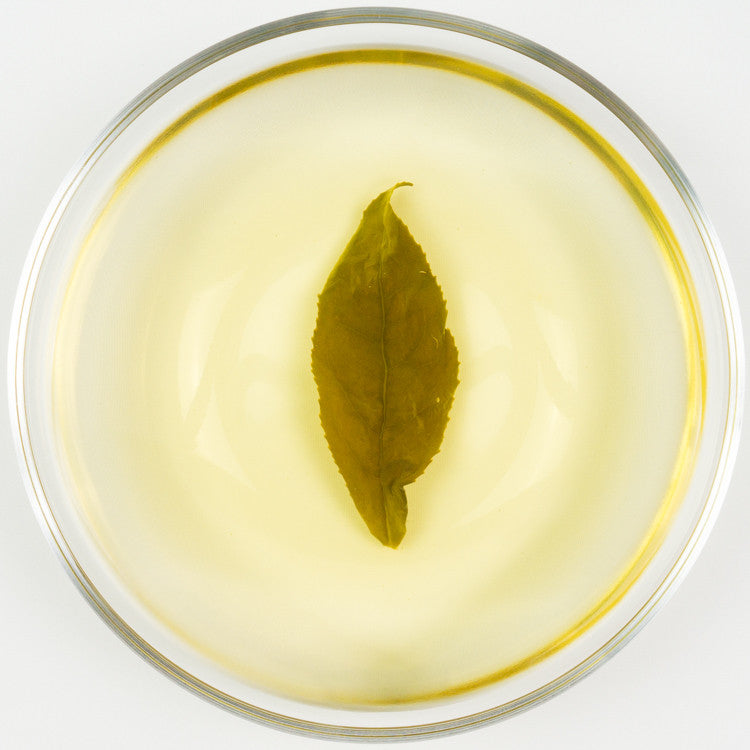 Known as the highest elevation of Shanlinxi tea area, the name Longfengxia could be literally translated into "the valley of phoenix and dragon." The whole area is famous for its bamboo production, and now tea as well.  
Like most of the high elevation tea growing regions in Taiwan, Longfengxia only grows the most popular varietal "Qing Xin Oolong".  Mainly because of its complexity that can only be developed in this kind of cold environment.  Longfengxia from this recent Winter delivers its potency and tastes great.  A jade oolong with an interesting bamboo like scent.
Harvest: Winter 2014 / 冬 貳零壹肆
Varietal: Qing Xin Oolong / 青心烏龍
Elevation: 1700 M / 壹仟柒佰 公尺
Region:  Longfengxia / 龍鳳峽
Oxidation Level: 15% / 分之 拾伍
Roast Level: 0 / 無
 Drank blind.  Powerful tea... this really got me tea drunk.  More noticeable than the Cuiluan and Roasted Lishan.  I was surprised this was a Winter tea, not surprised it was high elevation.  Lots of body, good aroma and strong qi.
 The dry leaf is buttery rich and seems to allude to the teas definite strength.  The taste is lighter and fruitier than I expected.  It responded very well to long steeps in my yixing pot.  I do have to say I agree with Scott here.  This tea is just so strong in its effect.  If you like the bold power yet soft light sweet floral qualities go for this tea.
 As a old dog who loves Qing Xin varietal very very much, this Long Feng Xia is one of the highest demonstrations for Qing Xin. It perfectly crafted the mango like aroma from the tea leaves, and has some subtle pear touch like no other. This tea should be one of the gems that is still available on the market from last winter.