Longtan Egret 17 Competition Grade Oriental Beauty Oolong Tea - Winter 2020
Taiwan Sourcing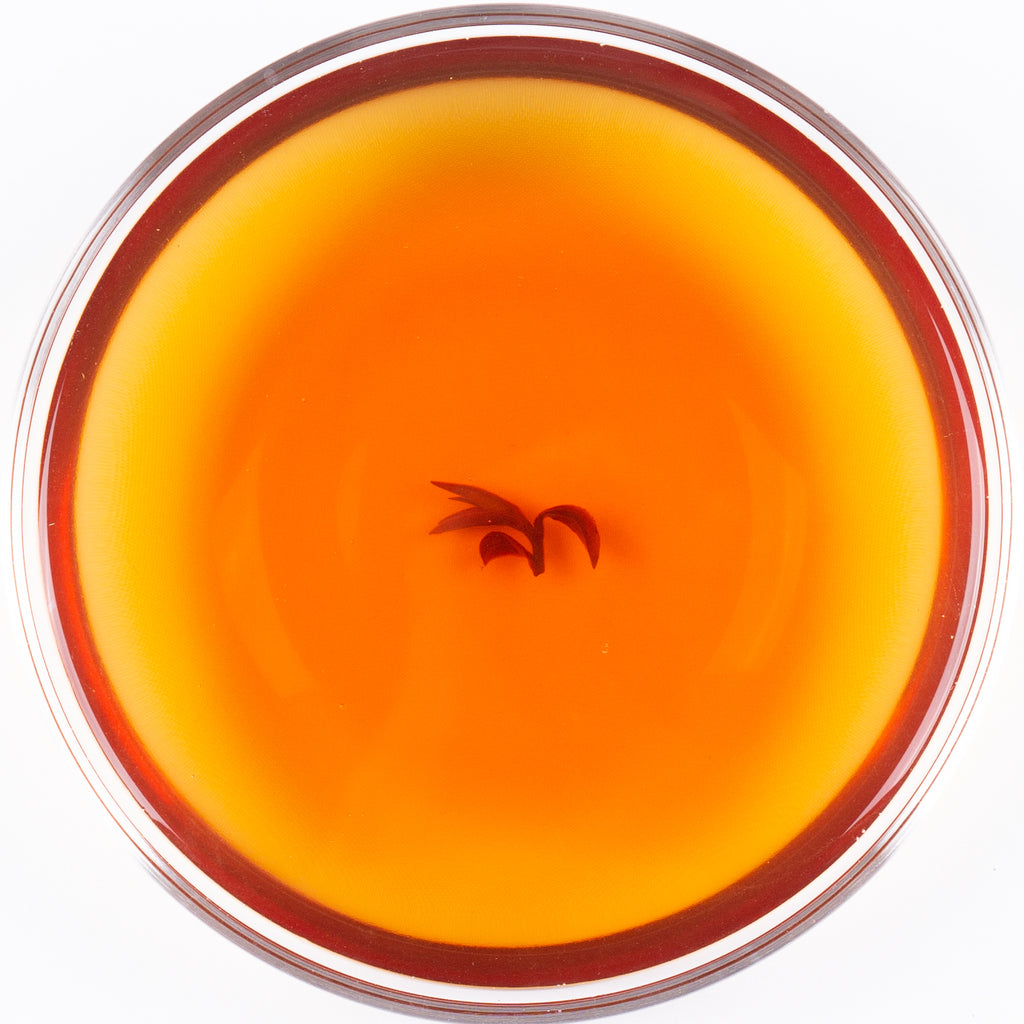 So while we were processing "Orient Lake" and "Crimson of the South," we not only brought the varietal to Mr. Hsu for examination, we also were trying to pick the best tea Mr. Hsu processed from this season, so among more that 20 batch of draft tea, we chose this one for you.
Longtan District in Taoyuan, like many other places in Taoyuan, used to be one of the most important tea production area since the rule of Japanese Empire. Most of the tea grown here were used for black tea exportation. The tea culture and industry was more or less preserved, so you are still able to find tea plantation around, however the production work were mostly sent to places like Emei. Mr. Hsu's family bought the material of this Egret 17 from Longtan, then processed it with their knowledge. 
Like lots of new varietal being created, Egret has it's name known as TTES 17 and known for its pear like character and were mostly made into black teas. When a tea is suitable for black tea processing, it is definitely a perfect varietal for Oriental Beauty as well. Among all 20 plus batches we went through, this batch stood out instantly for its near perfect processing. 
Mr. Hsu saw what we picked while he was working on other things, but he was way too busy to look into detail that day. He later told us he sent that tea for the winter competition in Emei and praised for our dog-nose capability (since we did not brew any of the tea on site due to time constraint). To our surprise, this tea did win the competition! So here is our Emei style Oriental Beauty for you this season, hope you will enjoy!
Harvest:  Winter 2020 / 冬 貳零貳零
Varietal:  Bailu #17 / 白鷺 拾柒號
Elevation:  300 M / 參佰 公尺
Region:  Taoyuan Longtan / 桃園 龍潭
Fermentation Level:  75% / 分之 柒拾伍
Roast Level: 0 / 無
 Still Savouring.......
 Still Savouring.......
 Very sweet is what an old dog can say about this tea. Although not done with our style, Mr. Hsu's family has won lots of awards at the local competition, so in this tea you are able to taste what "competition winner" taste like. Very very sweet as a winter Oriental Beauty to an old dog's experience. It is certainly not cheap, but hey the price is better than what they sold for after winning!