Longtan Egret 17 Competition Grade Oriental Beauty Oolong Tea - Summer 2021
Taiwan Sourcing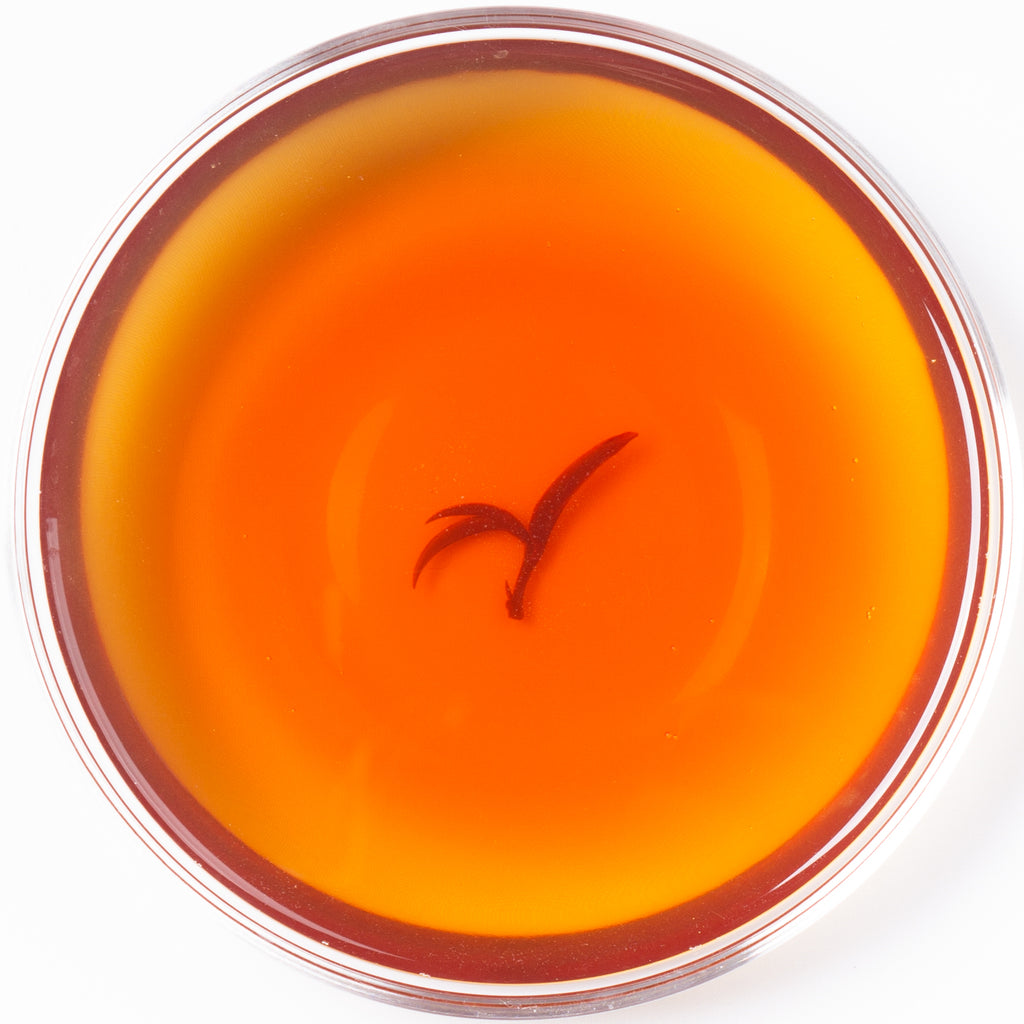 Longtan District in Taoyuan, and many places in the greater Taoyuan area, used to be some of the most important tea production areas during Japanese rule in Taiwan. Most of the tea grown here was used for black tea exportation. The tea culture and industry was more or less preserved, so you are still able to find tea plantations around, however the production work is now mostly sent to places like Emei. Mr. Hsu's family bought the material of this Egret 17 from Longtan, then processed it with their knowledge. 
TTES 17 (a.k.a "Egret") is known for its pear-like character and is usually made into a black tea. When a tea is suitable for black tea processing, it is definitely a perfect varietal for Oriental Beauty as well. We again picked this batch of #17 among the many batches of tea the Hsu family produced from this summer. The Hsus later blended the different batches together. Due to the pandemic, no sufficient labor was able to join the plucking effort, and as a consequence this season's tea cost was a bit higher than last year's. 
Besides this rare and delicious Egret OB, another OB being made by Mr. Hsu was created from a varietal that could be considered a living fossil now. Stay tuned as other summer teas approach our shelf! 
Harvest:  Summer 2021 / 夏 貳零貳壹
Varietal:  Bailu #17 / 白鷺 拾柒號
Elevation:  300 M / 參佰 公尺
Region:  Taoyuan Longtan / 桃園 龍潭
Fermentation Level:  75% / 分之 柒拾伍
Roast Level: 0 / 無
 Still Savouring.......
 A delicacy to brew! Lots of sweet almost candy-like fruity flavors with a soft touch and plump feel. Stronger brews prove full and complex, layers on the palate of spice and perfume scent - really a nice treat for one's self or a little before lunch treat with friends.
 Still Savouring.......