Manjhou Natural Farming "Breezing Harbor" Oolong Tea - Spring 2022
Taiwan Sourcing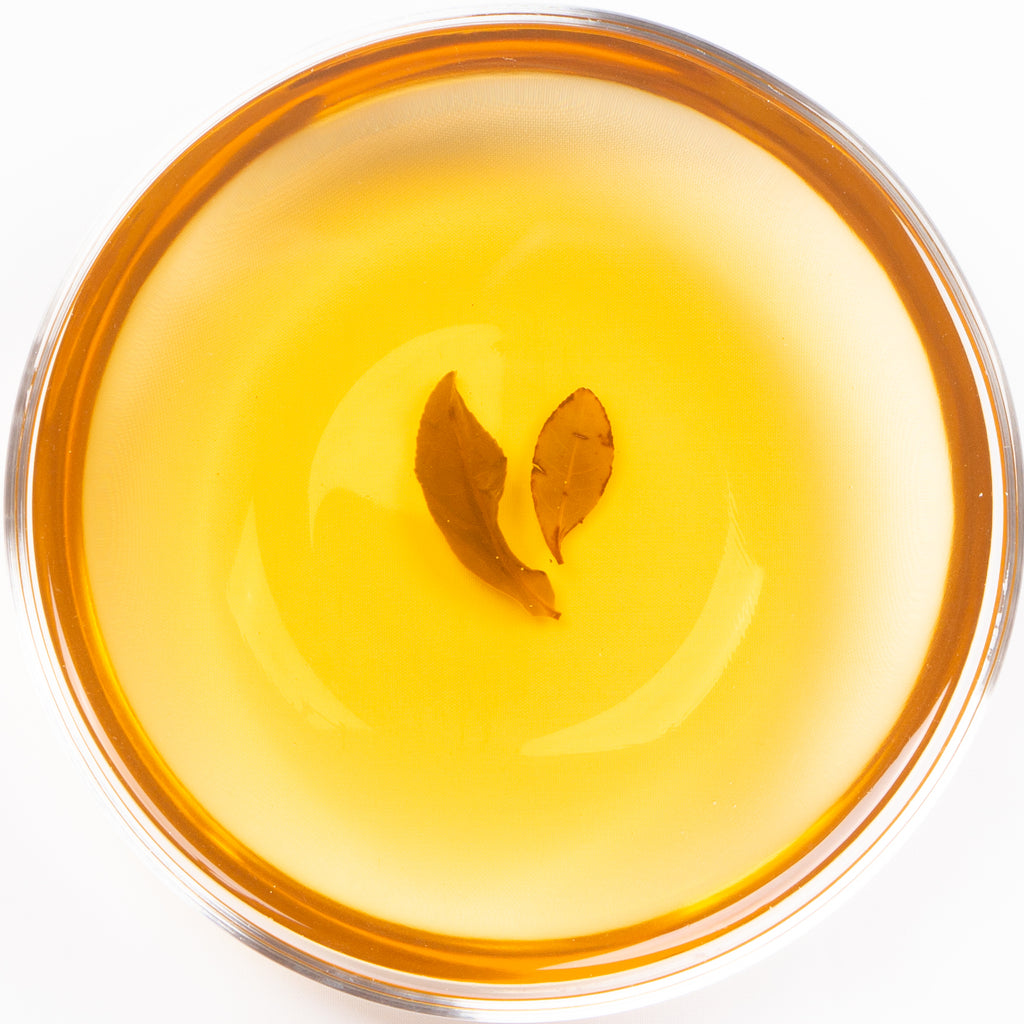 We were able to process another batch of harbor tea this spring, thanks to Mr. Zhu's assistance. Mr. Zhu wanted us to bring the material tea to a bigger place to process the tea instead of at his garage, so this season will be a bit different. We had to carry the material all the way back to our factory in Beipu to see whether or not this will be a feasible operation. 
Unlike the underequipped garage in Manjhou, the Beipu factory has everything we need to process a proper oolong tea. This time the harbor tea material went through a proper style of big waving under the assistance of big waving machine. Since the material did not arrive the factory until 8pm, the withering time of this harbor tea took longer than usual to ensure the process was thorough enough for the experiment we were about to do.
If one knows the history of harbor tea very well, they would know that harbor tea was processed very roughly without much withering or waving technique involved. This "processing" makes the tea very primitive and nearly a green tea-like experience. We at Taiwan Sourcing has been creating harbor tea as a fermented-oolong style tea, but what if we give it a green tea like character too? This "Breezing Harbor" was thus created under this idea of greenish style oolong.
This tea will be a whole different drinking experience from the previous harbor collection. "Breezing Harbor" will deliver a cooling, but smoothing sensation to the whole body using its soft character. A tea with which you can feel its coastal breeze characteristics going over your skin without burden.
Harvest:  Spring 2022 / 春 貳零貳貳
Varietal:  Wild Seedling / 實生雜交
Elevation:  80 M / 捌拾 公尺
Region: Manjhou Township / 滿洲鄉
Oxidation Level:  35 % / 分之 卅伍
Roast Level: 2 / 貳
  Water is being poured!
Gangkou holds a sweet place in my heart, oceanside surf and hill nested village. A place I've had the good fortune to spend some quality time at. There's a raw ness that is refreshing, definitely some cooling character and effect. It quite strongly saturated my head after multiple steeps, kind of like a puerh, left me quite down regulated. The core of the tea is still deep and has a lot to give after many steeps, thick and pungent. Some of the early steeps had a milky malty quality, that gave way to its breezy core. Another unique one from the old varietal above Gangkou.
 This is a perfect tea for this extreme summer as the heat is baking an old dog's fur all over the body.