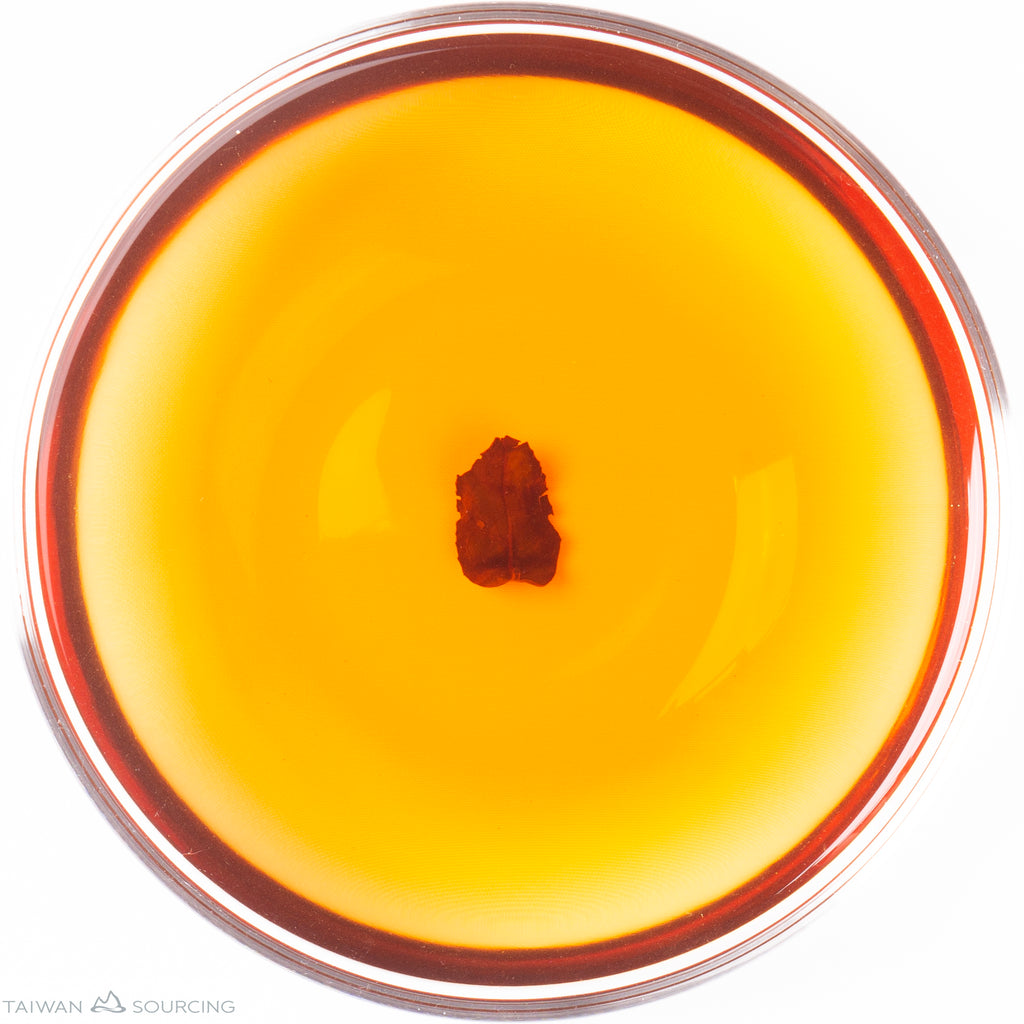 My iPhone rang at 9:30 P.M., right before we were going to bed. It was Mr. Zhu, one of the men who was in charge of the only remaining "harbor tea" plantation. "Hey partner, we just decided that we are going to pluck tomorrow because of the weather. Are you interested?" Mr. Zhu said on the other side of the phone as I quickly calculated the possibility in my head. A few moments later, we began packing our luggage for tomorrow's trip.

"Harbor tea" is a living fossil of Taiwanese tea culture. It is a tea that was not supposed to exist in today's tea market. The fact that this plantation over a century old is still here today is probably thanks to the national park regulations in Kenting that any kind of renovation or development needs to be done strict supervision, disincentivising any "re-developing" of the land, thus making its preservation possible.
We headed for the southernmost point of Taiwan in the morning. After more than four hours of driving, the material and Mr. Zhu were already sitting there awaiting our arrival. The previous batch of Harbor Tea, "Breezing Harbor," was carried back to our cooperating factory in Beipu to do an experimental processing, but this time we decided to make it locally again. However, one challenge still remained - the lack of a withering tool. 
Without enough bamboo trays, an even and beautiful withering structure is not feasible for the tea. We first tried to borrow trays from another tea producer who owns some, but that alone was still not enough to allow an even, thin layer of leaves. Out of desperation, we got an inspiration from our location. We were at a harbor, so we could use fishing nets to make our task possible! A moment later, we drove back to Hengchun township, the most developed town nearby, and ordered the biggest fishing net we could from an old shop in the town. The withering ceremony was finally ready to begin, and our processing magic could take place afterward.
We are excited to announce that after so many years collaborating with Mr. Zhu, we finally discovered the secret, or one could say the "true face" of harbor tea. This is the closest relative to the famous Wuyi Rock Tea in Taiwan. We were surprised by the powerful taste of its rock tea-like character. This tea could be easily mistaken for some of the famous teas from the Wuyi region if one is not careful. The name, "The Rock of Harbor" came into our mind naturally the moment we tried the finished tea, and we know you will pleasantly agree with our observation.
Harvest:  Winter 2020 (2/14/2023) / 冬 貳零貳貳
Varietal:  Wild Seedling / 實生雜交
Elevation:  80 M / 捌拾 公尺
Region: Manjhou Township / 滿洲鄉
Fermentation Level:  45 % / 分之 肆拾伍
Roast Level: 4 / 肆
  Water is being poured!
  Water is being poured!
 Just like Jin Xuan, after years of research we finally find the definition for this national treasure. This is the Rock Tea of this beautiful island. It reserves some of the oldest tea genetics we can possibly find in modern day's tea market that is difficult to discover under current environment. Fortunately, under Mr. Zhu and the help of entire team, such character could finally be unveiled to people.