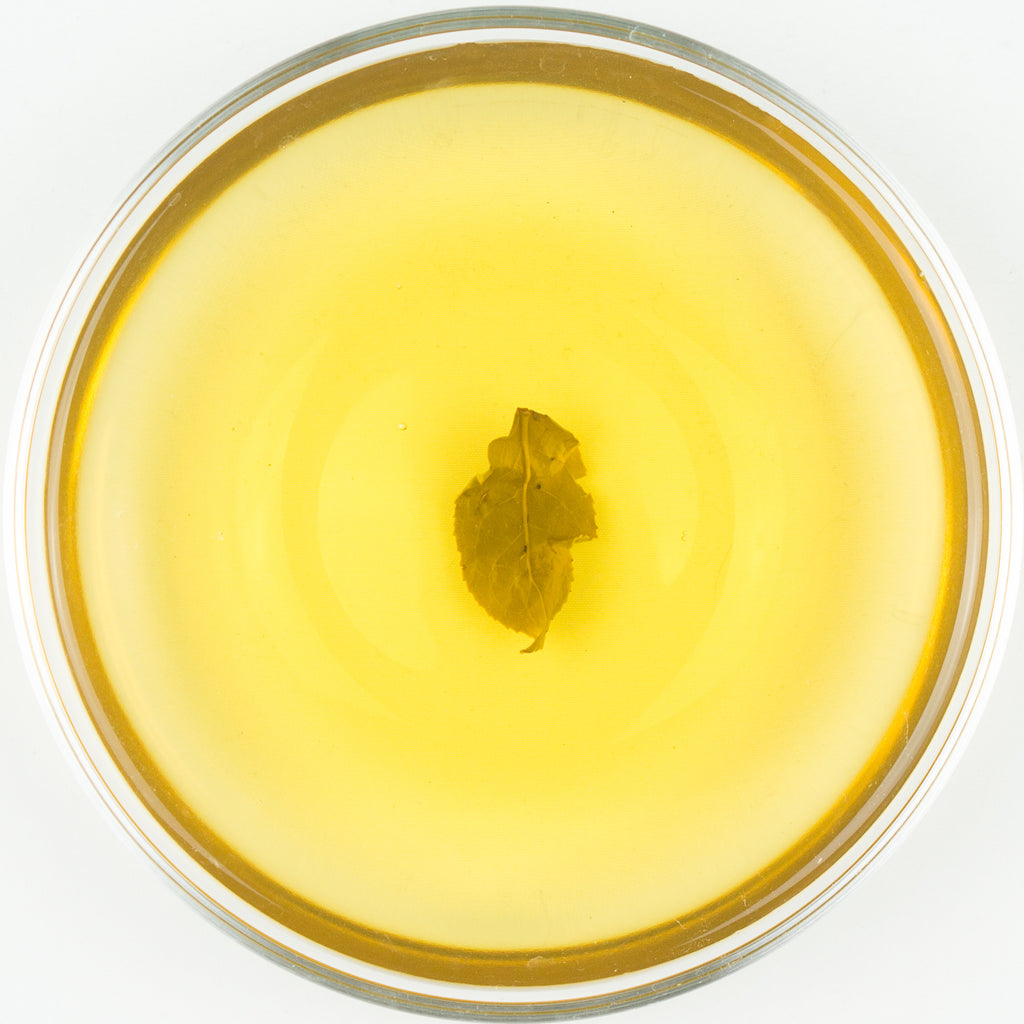 Most of the Dong Ding oolong, as tea lovers know, are roasted oolong. This season we decided to take a different approach in Dong Ding, we decided to bring in this jade version of the legendary tea, not only for its clear quality, but also for the special and sweet aroma thanks to the bug-bitteness. This bestows the crown of the tea an unique overall flavor that we think nobody should miss!

 It has been quite a while since we launched our first non-competition Dong Ding two years ago, and we are glad we finally found another non-competition Dong Ding tea that we feel confident enough to share with tea lovers around the globe! 
Harvest: Spring 2017 / 春 貳零壹柒
Varietal: Qing Xin Oolong / 青心烏龍
Elevation: 700 M / 柒佰 公尺
Region:  Lugu / 鹿谷
Oxidation Level: 25 % / 分之 貳拾伍
Roast Level: 0 / 無
 Very sweet and satisfying aroma.  The sweetness is very compact in the mouth at first and then spreads with each successive cup.  The bug bitten character is quite obvious as it seems to transform the fruity vegetal character of the tea into something darker with a little dried fruit and spice character.  Bottom of cup and top of gaiwan lid is just magical.
Beautiful sweet and floral crisp aromas come from the fresh wet leaf. Really tasty tea! Has the base of dongding but also has delightful complex fruity-floral layers that keep your palate's attention. This is one of those teas where the price is just too good for the quality. I would serve this to people all day. Enjoy!
 As an old dog that had lots of jade oolong already, he must confesses that an jade Dong Ding tea is not an surprise to his palate at all. And to be even more honest, an old dog was not too impressed with an jade version Dong Ding because of its relatively lower elevation, and also because of that, Dong Ding Oolong Tea has to be roasted properly to show its unique quality. What is so great about this jade Dong Ding is that, it is not only well-made under the awkward weather condition in this spring, but also the bug-bittenness aroma is so obvious to realize, that you could almost imagine yourself walking in a spring Dong Ding tea plantation full with Jacobiasca formosana. Based on an old dog's experience, this tea definitely deserves its "master" title.