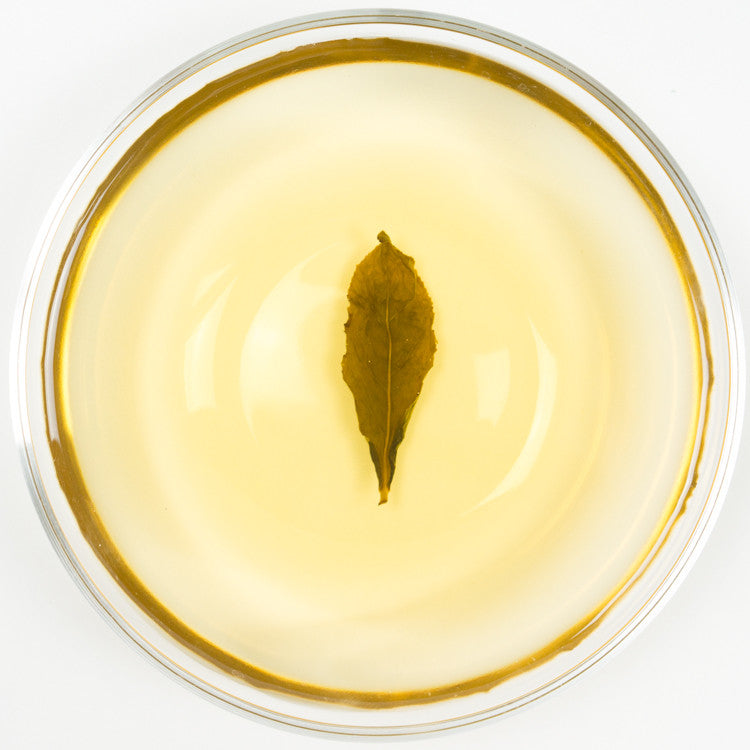 This tea is a winter harvest from Lugu (鹿谷) area of Nantou and the classical Dong Ding perfect for sourcing.  This classical Dong Ding requires two key ingredients.  First of all the material must be pure Qing Xin Oolong from Lu Gu which is expertly processed with a perfect balance of oxidation.  The second key (most important) for classical Dong Ding is to roast it with the perfect degree of fire (火), creating a synergy between roasting and oxidation that enlivens the palette of the drinker.  This tea is that tea.
For most of the medium roasted Oolongs it is always recommended to drink it a few hours or days after the bag has been opened to let the roasted (火) taste mellow out. Roasted oolongs such as this can be stored in clay jars or other semi-tight containers for optimum aging.
Harvest: Winter 2014 / 冬 貳零壹肆
Varietal: Qing Xin Oolong / 青心烏龍
Elevation: 700 M / 柒佰 公尺
Region:  Lugu / 鹿谷
Oxidation Level: 25 % / 分之 廿伍
Roast Level: 3 / 參 分
 Perfectly balanced Dong Ding.  Roast level is light-medium as a traditional Dong Ding ought to be.  The light roasting brings out the unique character of Dong Ding Shan.  Glad this is Winter 2014, so even newish roasted taste has faded.  Fruity and dried grass with a long sweet after-taste.
 There is a pleasant comfortable feeling when drinking this.  It has a great nutty floral balance as the tea brews as well.  
 As an old dog who has been enjoying Dong Ding since he (or it) was young, this Dong Ding is just as classical as it can be. The first scent coming out from it is like a good cup of ginger decoction with red sugar. The body taste and feel like a decent cup of lightly roasted coffee, except it is not coffee at all. This is what a Dong Ding is, and now we should all enjoy it.