Master Four Seasons Spring Organic Jade Oolong Tea - Spring 2016
Taiwan Sourcing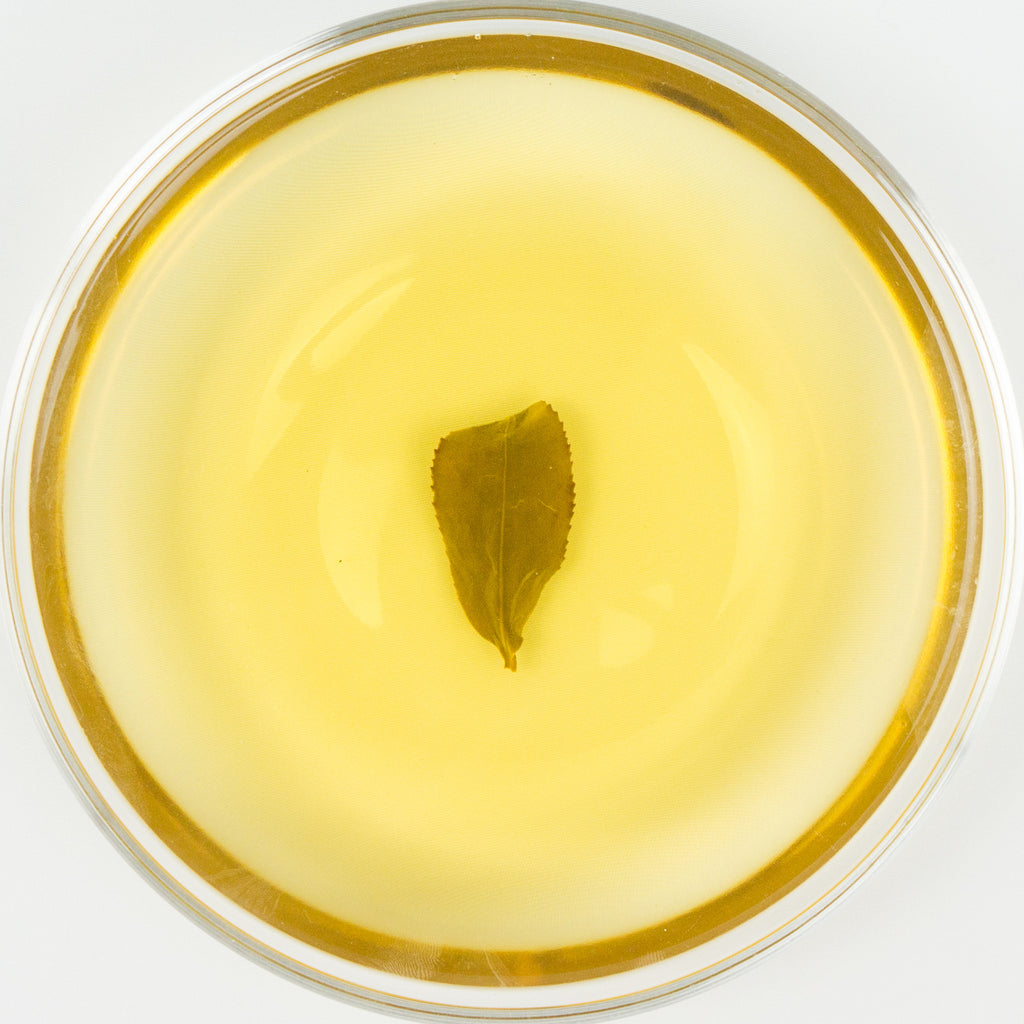 To have such a robust body and mesmerizing aroma is an uncommon pleasure from the Four Seasons Spring tea plant.  This year's blessing of proper weather for lower elevation, and the effort of a good tea master team, along with good fortune and perfect timing. Riding the crest of last years elegance, the "master four seasons spring" from this year is absolutely amazing, even surpassing last year's crop.
This tea despite it's very affordable price and low elevation origins performs as well or better than most (more expensive) teas from higher elevations!
Thick, rich and complex.  A perfect addition to the tea collection of both casual and veteran oolong drinkers alike!
Harvest:  Spring 2016 / 春 貳零壹陸
Varietal:  Four Seasons Spring / 四季春 
Elevation:  450 M / 肆佰伍拾 公尺
Region:  Mingjian / 名間
Oxidation Level:  30 % / 分之 卅
Roast Level:  0 / 無
 From the first steeping this tea just pops with buttery, floral and vegetal vibrance.  It says "spring is here", crank up the tunes and dance!  Has an almost Tie Guan Yin like "yun wei".  Far beyond it's price in quality!
 The dry leaf has such a bright aroma in my prepped yixing pot.  Long steeps bring out a beautiful nectar quality and even some spiciness.  A joy to brew up.
 An old dog was absolutely appalled by this Four Season Spring. Its quality surpasses any Four Season Spring tea an old dog had ever tasted before when compared with normal Si Ji Chun. It has a very very thick aroma that is almost "honey" like. Furthermore, the body of it won't make you believe it is a tea from an elevation that low. The taste also lingered very strongly after it was devoured into an old dog's neck couple minutes later on. This tea is not only a surprise. It is a master piece that succeeded from its former past.