Master Four Seasons Spring Organic Jade Oolong Tea - Winter 2016
Taiwan Sourcing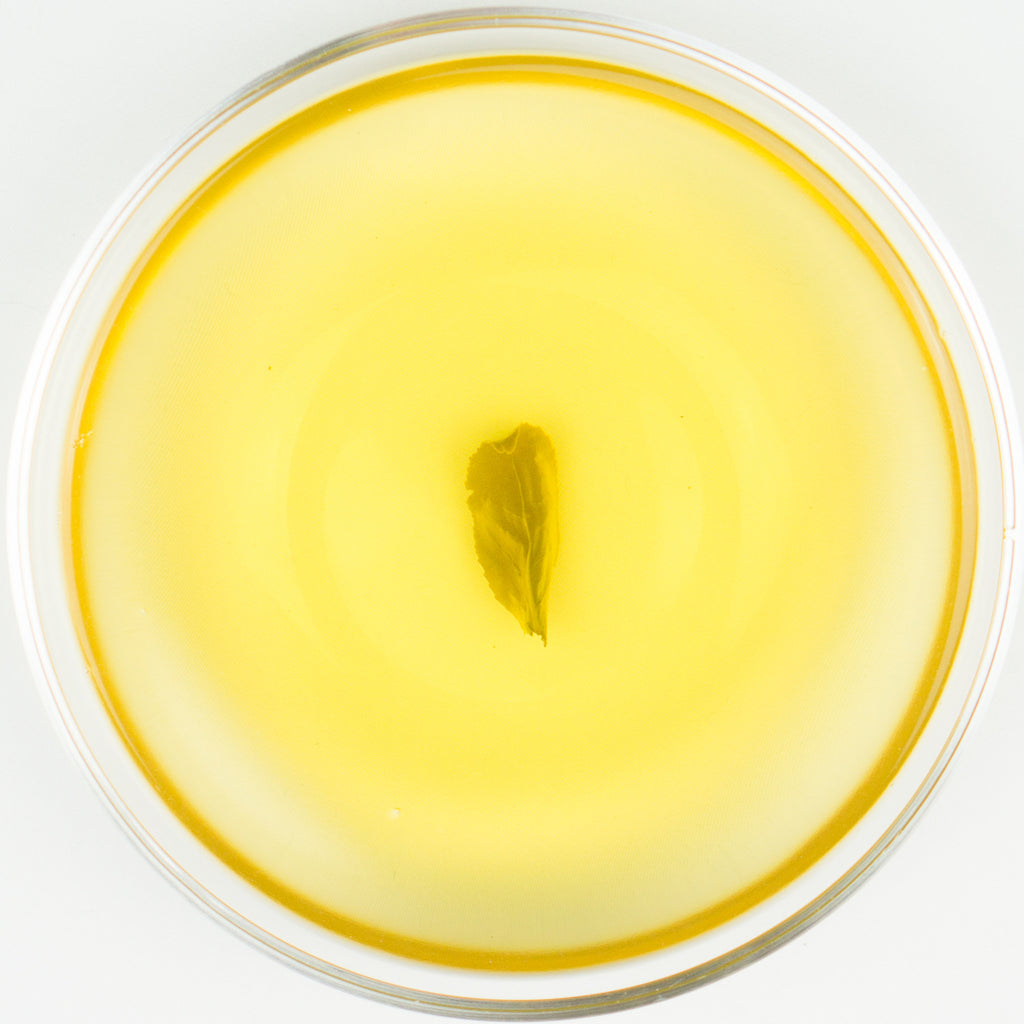 To have such a robust body and mesmerizing aroma is an uncommon pleasure from the Four Seasons Spring tea plant. For this year's Master Four Seasons Spring, we decided to fetch the winter harvest as well simply for its outstanding quality achieved under the scrutiny of a master. Riding the crest of last years elegance, the "master four seasons winter" from this year is still amazing, and also carries little "Winter Rhythm" character in it.
This tea despite it's very affordable price and low elevation origins, performs as well or better than most (more expensive) teas from higher elevations! Our master specifically only chose 30 jings of the best batches out of 1000 jings just for the best Four Seasons Spring experience for any tea lover to enjoy. 
Thick, rich and complex aroma.  A perfect addition to the tea collection of both casual and veteran oolong drinkers alike!
Harvest:  Winter 2016 / 冬 貳零壹陸
Varietal:  Four Seasons Spring / 四季春 
Elevation:  450 M / 肆佰伍拾 公尺
Region:  Mingjian / 名間
Oxidation Level:  25 % / 分之 貳拾伍
Roast Level:  0 / 無
 From the first steeping this tea just pops with buttery, floral and vegetal vibrance.  Has an almost Tie Guan Yin like "yun wei".  Very stable and infusable... got 8 very interesting steeps!  Far beyond it's price in quality!
Wet leaf aroma is just totally full of flower nectar and smells like a sunny spring day, fresh and vibrant. It has juicy vegetal, sweet and floral characteristics. This is really the affordable jade oolong daily drinker for those of you that love the fresh kick of spring in your day
 An old dog has been a big fan of the "chocolate-like" aroma from Four Seasons Spring varietal, and this despite being low elevation and affordable priced jade oolong is the best representation for this kind of tea. We did carried the same tea from the same plantation and maker from this spring, and an old dog was very impressed with its overall performance. This winter version is still very impressive despite the warm climate of this winter. It carries an almost "winter rhythm" (or winter sprout) like flavor which an old dog really digs into. The only pitiful part is that an old dog forgot to keep some of the spring version for himself.