Miaoli Natural Farming Huang Xin Oolong "Golden Candy" Oriental Beauty Oolong Tea - Summer 2018
Taiwan Sourcing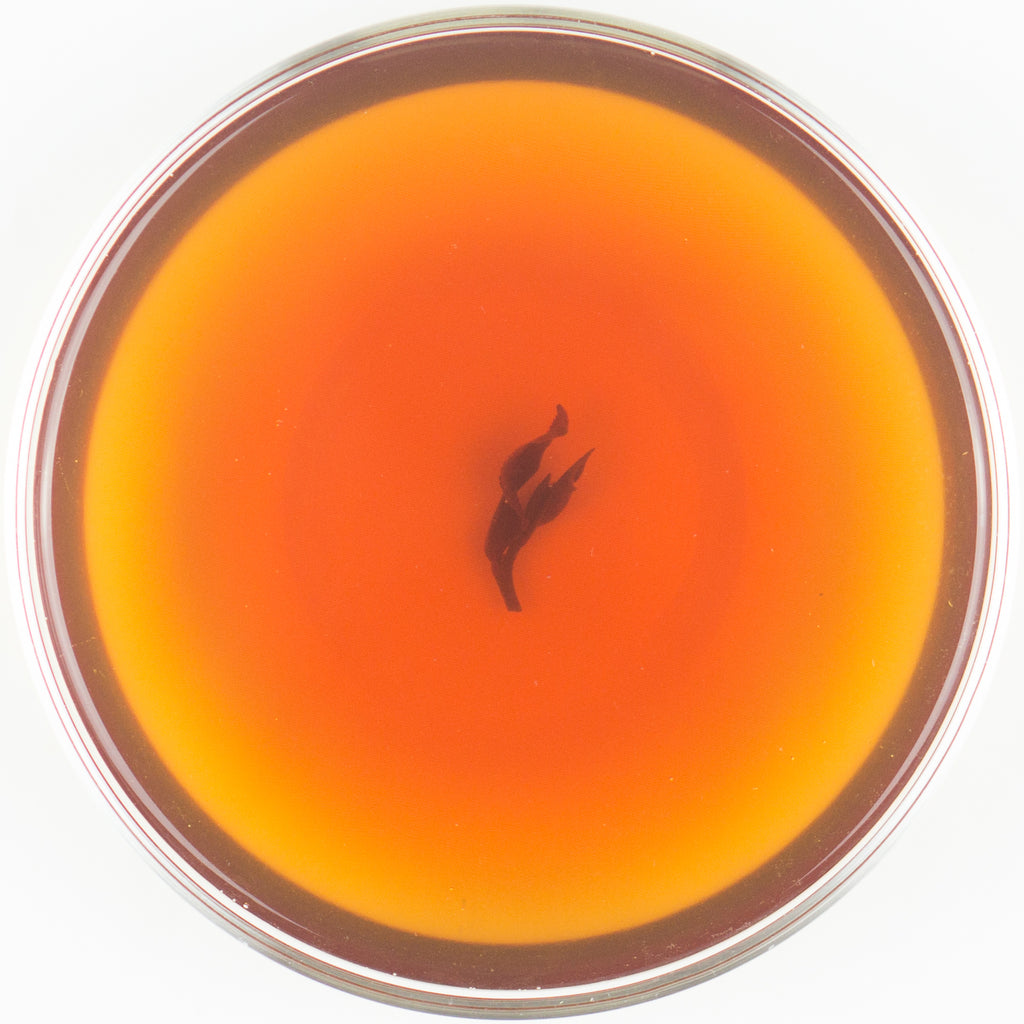 This is the most mysterious varietal we have encountered so far - Huang Xin (Yellow Heart). The plantation is located at the border of Miaoli and is very small. There is actually not much management involved at this plantation because it is too small and the owner is now too old to have incentive to boost the production. The plantation was simply left at where it has been since decades ago, growing a varietal that was developed back in the Japanese era (1895~ 1945).
Like Huang Gan, this is one of the oldest varietals in Taiwan. During the research, the name of this varietal only appeared once in a document from TRES which records the area of the plantation of varietal at certain year. After further research, we noticed there were another two types of varietal which were called "Huang Xin Dah Pan" and "Huang Xin Oolong." What confused us is that we are not sure whether the "Huang Xin" we are offering here is an independent varietal from those two, or a varietal that is one of those two "Huang Xin Dah Pan" or "Huang Xin Oolong." However, one thing is sure, the taste of this tea is very unique. 
The taste of this varietal is unlike anything we had before. It has a distinctive "candy" character which is not only pleasant, but surprising as well. We never had any flavor like this in our collection before, so it is not exaggerating to say this tea really surprised us. We will continue our research on this varietal and pay the visit again to the plantation in the future, but for now, let's simply enjoy the joy from this "Golden Candy".
Current Status: Plantation demolished for factory establishment. Varietal possibly extinct.
Harvest: Summer 2018 / 夏 貳零壹捌
Varietal: Yellow Heart Oolong / 黃心烏龍
Elevation: 400 M / 肆佰 公尺
Region: Miaoli / 苗栗
Fermentation Level: 75% / 分之 柒拾伍
Roast Level: 0 / 無
 I am skeptical when I hear names like the one "old dog" gave this particular tea, but being the old and wise dog that he is I was excited to steep this tea.  Wow!  I was not disappointed, but rather humbled that I didn't immediately try this tea!  So sweet, fruity and floral.  It's velvety in the mouth... it's very enjoyable like the most refined dessert in the world, but with an aftereffect that leaves you feeling great!  Hard to describe this amazing tea, just try it, but pay attention to not over brew it.
  The heated dry leaf aroma serenaded me with its nostalgic sweetness from the times in youth when all we wanted was candy, and we didn't know candy like this existed. This tea is quite the luscious experience. It's velvety dew pushed my limits of enjoyment due to a kind of fruit candy flavor that has depth and complexity hard to describe. Sophisticated and satisfying to say the least.
 Some varietals in Taiwan are no longer popular under the commercialized market today, because certain varietal are always easier to sell than the other due to commercial reason. Yellow Heart varietal is a varietal that very few people had ever heard of, and mostly known just in book. It catched an old dog by surprise with its almost candy like taste in the month which is completely unusual to an old dog's Oriental Beauty experience. The candy-like character reminds an old dog immediately of the candy you would get from those mini-Taiwanese-store called "Gamadian" (柑仔店). This tea is quite childhood-reminding to an old dog's miniature past.