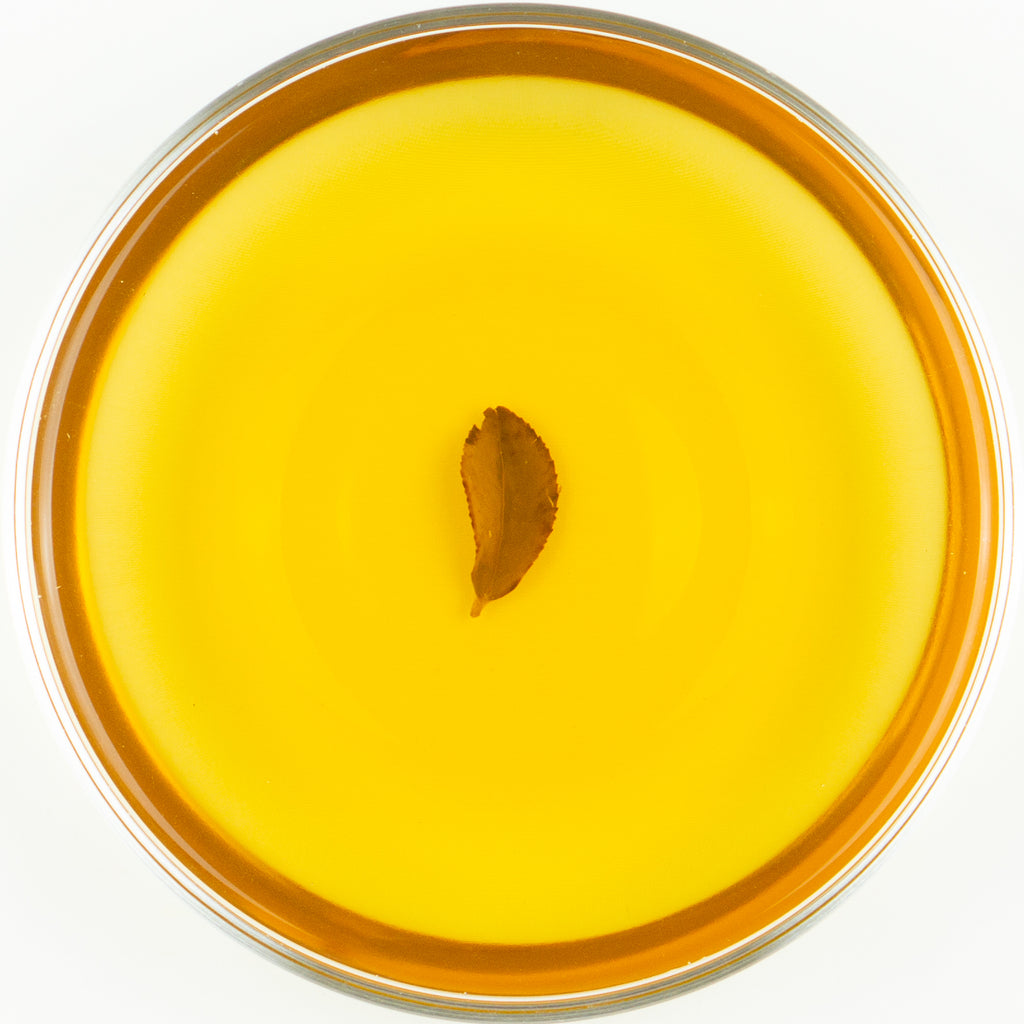 "Master Spring" turned out to be a success to tea lovers, and that was what we intended to - to create a oolong tea under our processing philosophy at a super accessible price. This winter we decided to work with another tea farmer who also has a properly managed organic plantation at Mingjian to create a tea that can make everyone fall in love with Taiwanese oolong. 

We again used Four Seasons Spring as the varietal to create this ideal tea. Mr. Chen (this is yet another tea farmer who has this last name) gave us his full support with his dad by using a pretty much "winter rhythm" material to work with. The character of "winter rhythm" is certainly not as strong as "Frosty Serpent" from higher elevation, but its "frostbite" character is definitely there, which adds a layer of unique flavor to this delightful oolong.
Our charcoal roasting master Mr. Zhuang this time suggested us to roast just a hint of roast with his skill in order to maintain its original "frostbite" flavor. As a result, we have this very accessible yet unique tea for supporters of Taiwan Sourcing. 
Harvest : Winter 2019 / 冬 貳零壹玖
Varietal: Four Seasons Spring /  四季春
Elevation: 350 M / 參佰伍拾 公尺
Region: Mingjian / 名間
Fermentation Level: 30 % / 分之 參拾
Roast Level: 2 / 貳 分
 Water is boiling!
 Water is boiling!
  So this is our second attempt to create a "super affordable" tea by using our signature traditional style. This review was written an year after this tea was made, and there are only 75 grams left of it. The funny thing is our interaction with the farmer of this tea a year later at the tea expo.  According to him, "We created other teas with this style after your visit." So maybe Taiwan Sourcing is making a positive impact slowly? We are not certain, but what an old dog is certain is how good a so called "cheap" material can be this wonderful. Judging by how much is left, you will know an old dog  is not making this up!