Nanshan Organic Qing Xin "White Lotus" Oolong Tea - Winter 2022
Taiwan Sourcing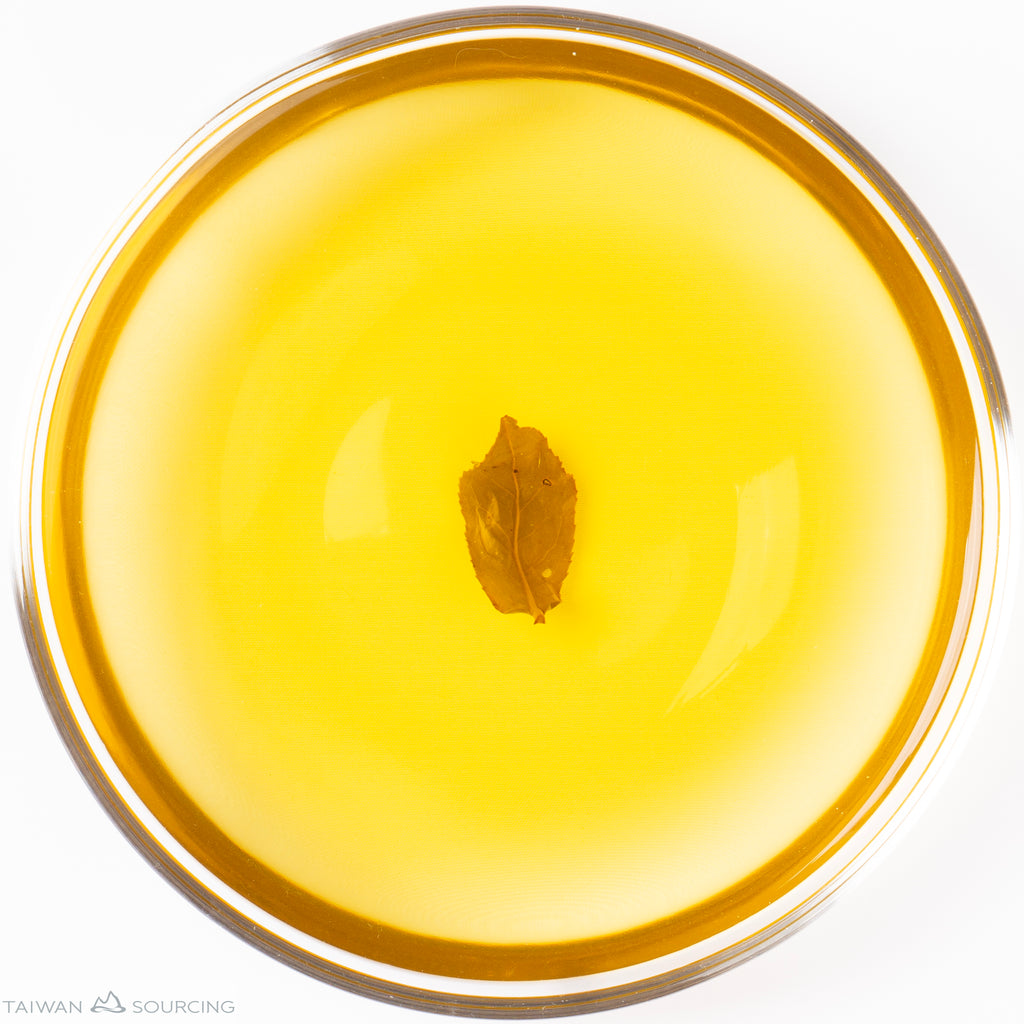 This has been the most unpredictable season since the launch of Taiwan Sourcing. A lot of our schedule was cancelled due to weak land power, lack of water, and unusually cool weather. But also thanks to these harsh conditions, we encountered our first ever "winter rhythm" tea from the Nanshan plantation. 
Tea harvesting in January was never in Mr. Chang's plan at all. His original intention was to have no harvest this winter to allow his plantations in Yilan to have a full rest before the following spring. However, two weeks after our visit to Nanshan in which we had a discussion with them, they decided to give this kind of "winter rhythm" material a go. This is a material that is known for its difficulty to do proper withering and fermentation due to the foliage freezing from low temperature. If done properly, such material could bring tea drinker an unusually light experience like Japanese sencha with a oolong texture. This was performed on our previous works such as "Frosty Serpent" and "Frozen Sapphire" and we aimed to reach the same goal on this Nanshan Qing Xin Oolong. 
This is also the coolest time in Nanshan we encountered in Nanshan so far. Fog was dense and thick, thanks to the freezing temperature. An environment nobody could properly rest, but surely a place to make the best "winter rhythm" possible to one who would like to have a unique Qing Xin experience. A week after our processing trip, the whole Nanshan village was covered in white snow. If the decision of harvesting was made a bit later, this "White Lotus" will not happen.
We decided to give this "winter rhythm" tea a much higher roast than "Frozen Sapphire," allowing it to release a rich note of malt and flavourful umami taste, and wish this "White Lotus" will linger in your nostrils for a long while in the upcoming spring season of 2023.
Harvest:  Winter 2022 (2023/1) / 冬 貳零貳貳
Varietal:  Qing Xin Oolong / 青心烏龍
Elevation:  1180 M / 壹仟壹佰捌拾 公尺
Region:  Nashan / 南山
Fermentation Level:  20% / 分之 貳拾
Roast Level:  3 / 參 分
 Wait for it to brew......
The winter rhythm is evident at first whiff and taste. I happened to have covid in Taiwan right when this was being processed, sad I couldn't go help, but here is another very interesting winter rhythm tea from the beautiful mountainside of Nanshan. There may be some suggestion, but I taste a bit of lotus in the heart and high notes here as it brews. It steeps deeply and sweetly, offering a lot in terms of flavor and body as it clarifies the mind.
 Wait for it to brew......