Paguashan Wu Yi Natural Farming "Frost Earl" Bug Bitten Oolong Tea - Winter 2021
Taiwan Sourcing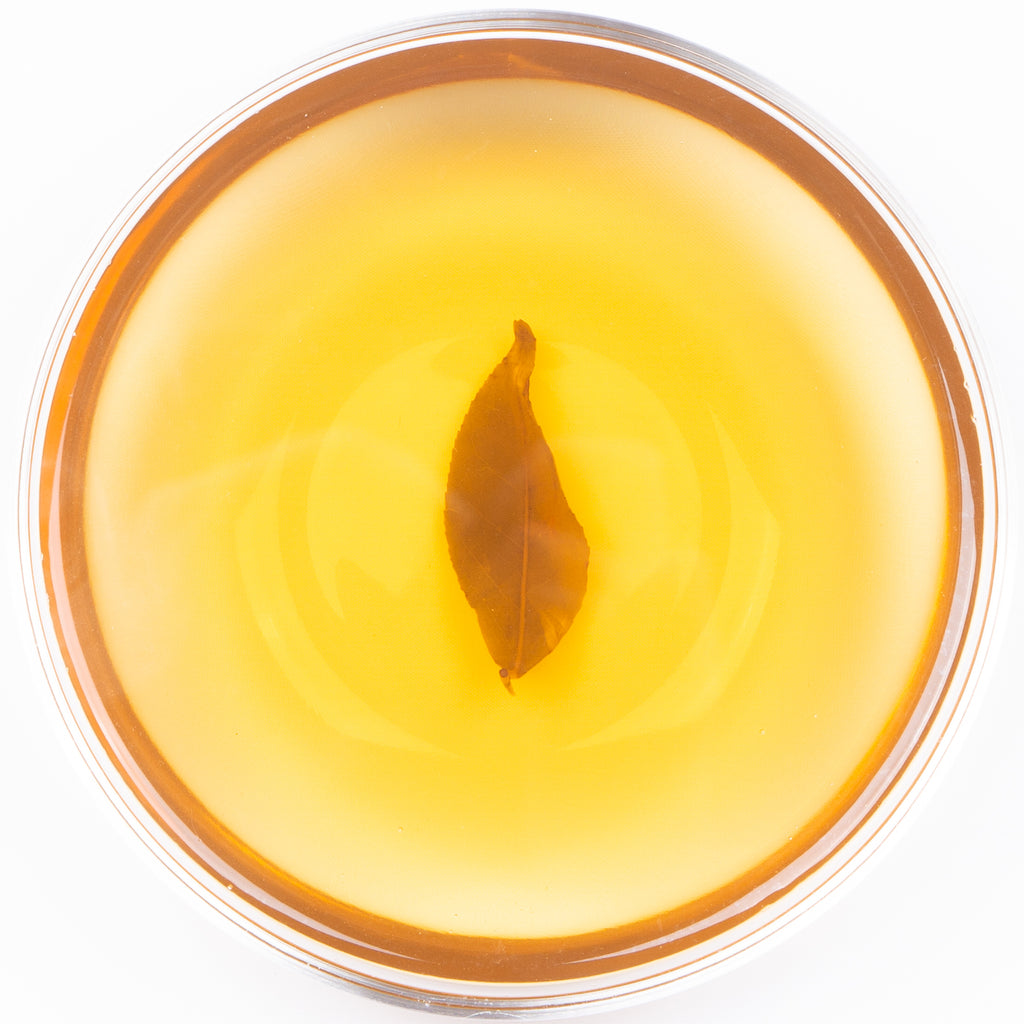 Just as we were convinced "Nectar Earl" was a one-off experience, this season's "Overlord" gave us a huge surprise again. There is a twist added to this season's material as well, namely a "Winter Rhythm" character that we never had with a Wu Yi varietal.
People that know Taiwan Sourcing will recognize that the plantation growing "Overlord" has been the source of some of our most excellent teas. Fortunately, this plantation gave us another milestone tea this winter. We received another great gift from nature thanks to the ongoing collaboration we enjoy with great farmers. Such a long term collaboration could not be achieved without the support and trust of tea lovers like you. A simple "Thank you!" to you all may be mundane at this moment, but such gratitude will never grow old, as material like this keeps showing up on our journey.
"Frost" seems to be an apt way to describe the crisp, refreshing flavor of this winter tea, a cooling treat to enjoy on a sultry day. The slight flavor of mint or even lemongrass is characteristic of Wu Yi varietals and apparent also in the Overlord series teas. Unlike the Overlords, however, this tea carries both "winter rhythm" and "bug bitten-ness" at the same time. If you missed "Nectar Earl" from Spring 2020, this "Frost Earl" will provide a deeper perspective of this unique Taiwanese varietal. "Frost Earl" is a comprehensive representation of some of the most interesting tea characteristics that rarely happen to appear in one single tea, much less at such a high quality of production. 
In short, not only did we make an outstanding spring version Overlord this past year, we also produced this unprecedented and unusual tea from the same varietal. One must resist the urge to consume this tea, for its infinite aging potential is beyond our imagination. Please reserve some for aging, people!
Harvest: Winter 2021 / 冬 貳零貳壹
Varietal: Wu Yi / 武夷
Elevation: 450 M / 肆佰伍拾 公尺
Region: Paguashan / 八卦山
Fermentation Level: 35 % / 分之 參拾 伍
Roast Level: 2 / 貳 分
 Amazing still...
A little salty sweetness on the heated dry leaf, and then wet leaf is sweet and bright with a lightly "salty" echo. A very flavorful from first sip kind of tea, excellent and charming character. It steeps slightly lighter than you might expect, but with really good taste. It feels great in the body, buoyant yet maintains its depth.
 It took us way longer for this tea to age to its optimal condition, and all of a sudden a year had passed. This was some of the most elegant Wu Yi experience we ever created for the audience.