Pinglin Organic Qing Xin "Pangolin" Baozhong Oolong Tea - Spring 2020
Taiwan Sourcing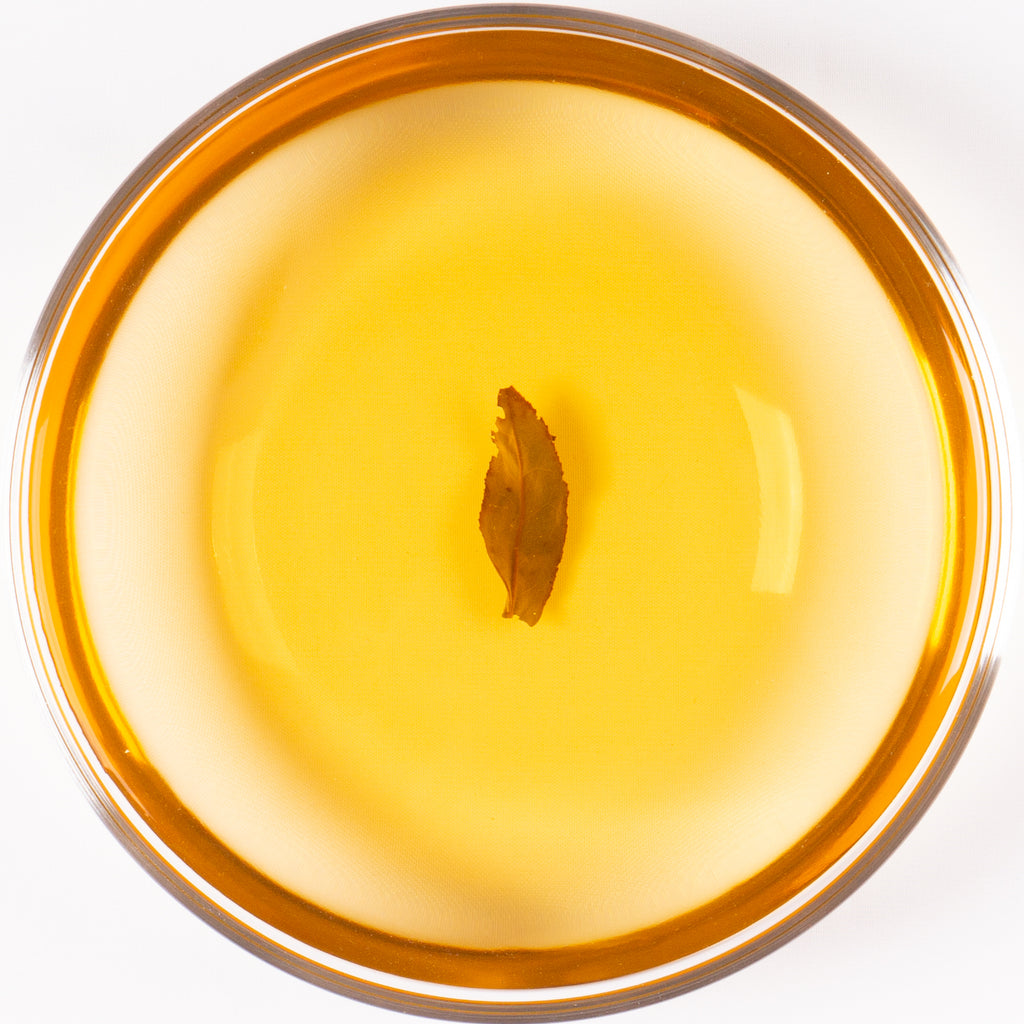 This Qing Xin varietal was processed along with "White Rock," a extremely difficult varietal to process this year. Interestingly, this Qing Xin Oolong was not a easy piece to work with neither, because it is a wildly grown Qing Xing Oolong. 
Managed by Mr. Chen as well, he took over this plantation over a decade ago from its previous owner who did not want to work with tea anymore. Since Mr. Chen is way too busy to micro-manage every single one of his plantation, he pretty much let the Qing Xin Oolong at this location grow on its own without fertilizing and weeding. The tea trees here not only grew pretty tall, the weed among them grew pretty crazily as well. 
So we realized this will not be a easygoing Qing Xin Oolong. It was too wild to be a obedient tea, and therefore it took us nearly the same amount of effort like we did with "White Rock."
With such a wonderful and natural environment, this plantation had a cute resident living right at the plantation - a "pangolin." This little creature made a home at the entrance of the plantation. Pangolin is a endangered animal now, and having this creature guarding this forgotten plantation is certainly a bless. We hope the interesting cocoa and citrus note of "Pangolin" will catch your attention immediately, as this is probably another tea we will miss for a long long time.  
Harvest Season: Spring 2020 / 春 貳零貳零
Varietal: Qing Xin Oolong / 青心烏龍
Elevation: 600 M / 陸佰 公尺
Region: Pinglin / 坪林
Fermentation Level: 35% / 分之 參拾
Roast Level: 1 / 壹 分
 Savouring......
Strong aromatics, berries and purple fruits. Poignant at first whiff. It tastes strong and clear with lots of fruitiness and vegetal floral undulations. The steeps progress rather beautifully, can do low temp to high temps, short steeps to long - if you want a fruitier progression, but all in all the core of the tea is uplifting and bright, so thoroughly enjoyable. A "pick me up" kind of tea.
Brewing......