Pinglin Natural Farming Shui Xian "Ice Dragon" Oolong Tea - Winter 2021
Taiwan Sourcing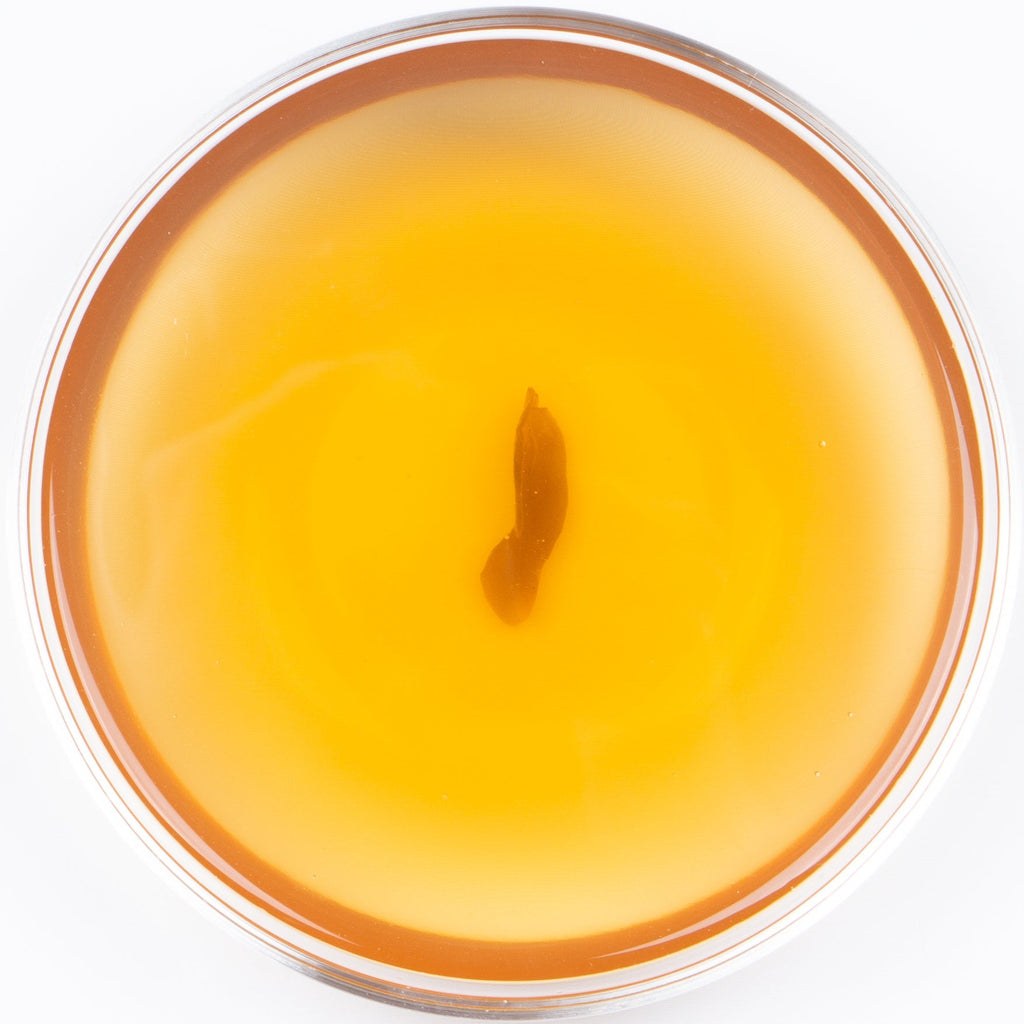 With "Water Dragon" from the spring of 2021 running out, we felt the urge to create a new Shui Xian for this season utilizing our new tea processing method. Mr. Feng again provided us with this precious opportunity to process such a unique varietal that is hard to acquire.
Tea lovers who are very familiar with tea will know that this varietal came from the southeast coast of China. Being a close neighbor, Taiwan was fortunate enough to have this rare varietal transferred to Pinglin in recent years. Mr. Feng has been taking advantages of Pinglin's unique and clean terroir to grow special varietals from China, and has achieved some remarkable results such as this Shui Xian.
Since the pandemic in northern Taiwan was still not totally under control, we again picked up the material from the Pinglin plantation and drove all the way back to our Beipu factory to work with it. This season's harvest was reduced greatly in the region due to the lack of rainfall in autumn, but this particular plantation was fortunately not affected as badly. As a result, we are able to offer a much more affordable price for this powerful tea.
This tea will have a bit of difference compared to its spring version thanks to our new processing. If you still have "Water Dragon" at hand, not only will you notice the different seasonal character, but also how the new processing method has interacted with the water structure inside the tea. If "White Leaf" is also at hand, you will be able to notice the significant difference in processing from head to toe. This "Ice Dragon" is another companion not only in tea enjoyment, but more importantly can be a powerful tool to help your understanding of tea overall.
Harvest Season: Winter 2021 / 冬 貳零貳壹
Varietal: Shui Xian / 水仙
Elevation: 400 M / 肆佰 公尺
Region: Pinglin / 坪林
Fermentation Level: 30% / 分之 參拾
Roast Level: 1 / 壹 分
 Water is boiling!
Such a delightful fruity brew. Strawberry notes for sure but also a fully fleshed out juicy body - just have to brew it well as it likes to release flavors decently fast. It took quite a while for this dragon to come out of its lair in terms of post processing slumber, but now it's soaring sweetly and with joy.
 This was the first time we applied our new processing to the varietal, so we were beyond excitement when having the tea tried. After months of aging the tea it became a completely different beast.