Pinglin Natural Farming Shui Xian "Water Dragon" Oolong Tea - Spring 2021
Taiwan Sourcing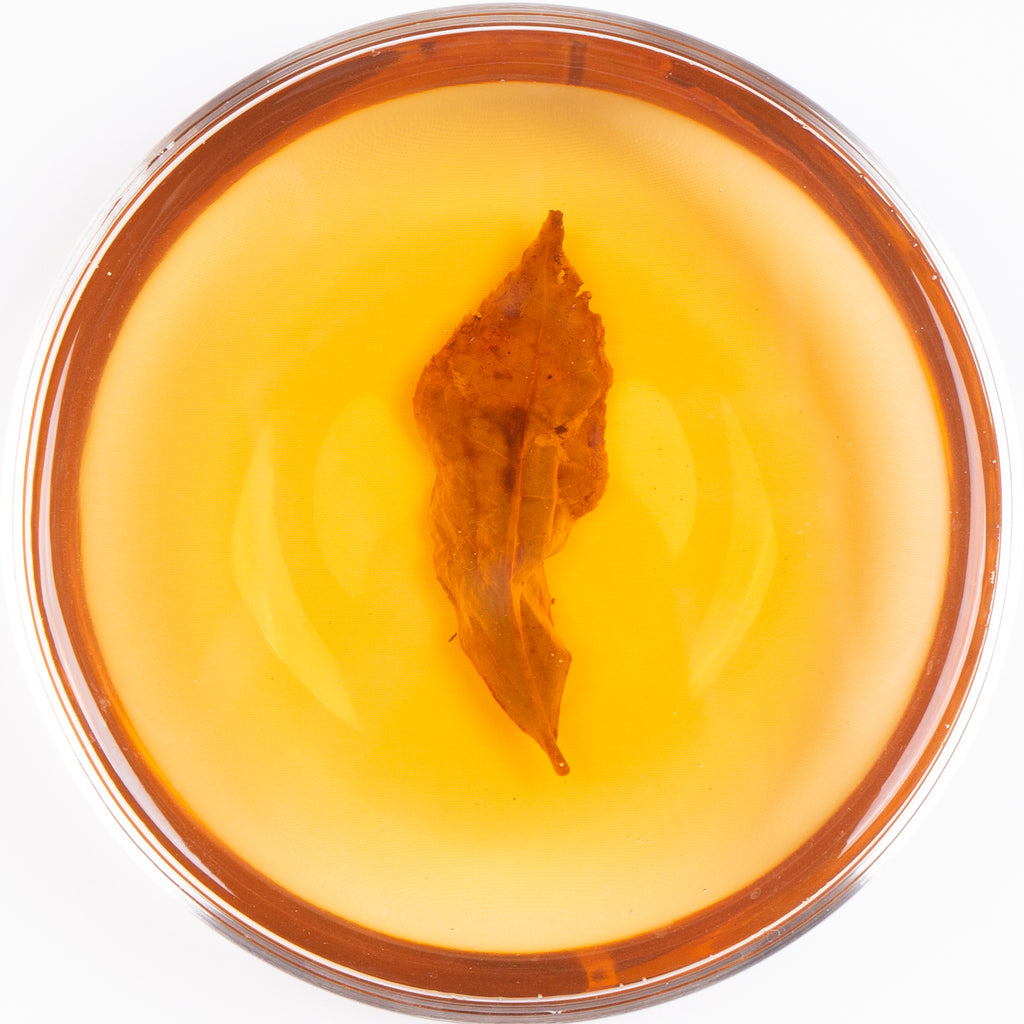 We had tea from this plantation last year that was processed by Mr. Feng, and a great news was that we finally got our hand on this precious material!
A tea lover who is very familiar with tea will immediately notice this varietal came from the southeast coast of China. Being a neighbor of it, Taiwan was fortunate enough to have this rare varietal transferred to Pinglin in recent years. Mr. Feng has been taking advantages of Pinglin's unique and clean terroir to grow the special varietals from China, and achieved some remarkable results like this Shui Xian.  
Due to the pandemic of Taipei City and New Taipei City, Mr. Feng was worried of us visiting their place. We came up with a solution, that was to pick up the material at their place, then drove all the way back to our Beipu factory to work with it. It certainly has been an very odd time since the outbreak of the virus, and the trouble is caused to the tea industry will get more and more obvious as summer is starting. 
Since we are now in charge of the processing of this material, you will notice it now bears a similar character like our "White Phoenix" rather than the original "Water Fairy". This will also be a great chance to learn the differences between "fermentation" and "oxidation" by using this tea to compare with "White Leaf." You will notice both teas share a similar terroir and varietal style, but one is more aromatic while another one bears much more body to savour with. 
Current Status: Price rasied due to low quantity
Harvest Season: Spring 2021 / 春 貳零貳壹
Varietal: Shui Xiang / 水仙
Elevation: 400 M / 肆佰 公尺
Region: Pinglin / 坪林
Fermentation Level: 30% / 分之 參拾
Roast Level: 1 / 壹 分
 Water is boiling!
 Bold and beautiful yet flowing smoothly and sweetly - with a unique tropical fruity density that is sure to tingle on your palate with tang and curiosity. Not at all harsh like many fertilized and high-end baozhongs, but still has guts and character unique to our style processing.
 Finally a Shui Xian from Pinglin processed by us! Extremely durable and rich. An old dog often drinks this right after a "Overlord" session since their pair perfectly together not only in their taste but also with how they interact with your body. This is a very robust and thick tea to the palate, so if you are looking for something powerful, this will be your best companion.