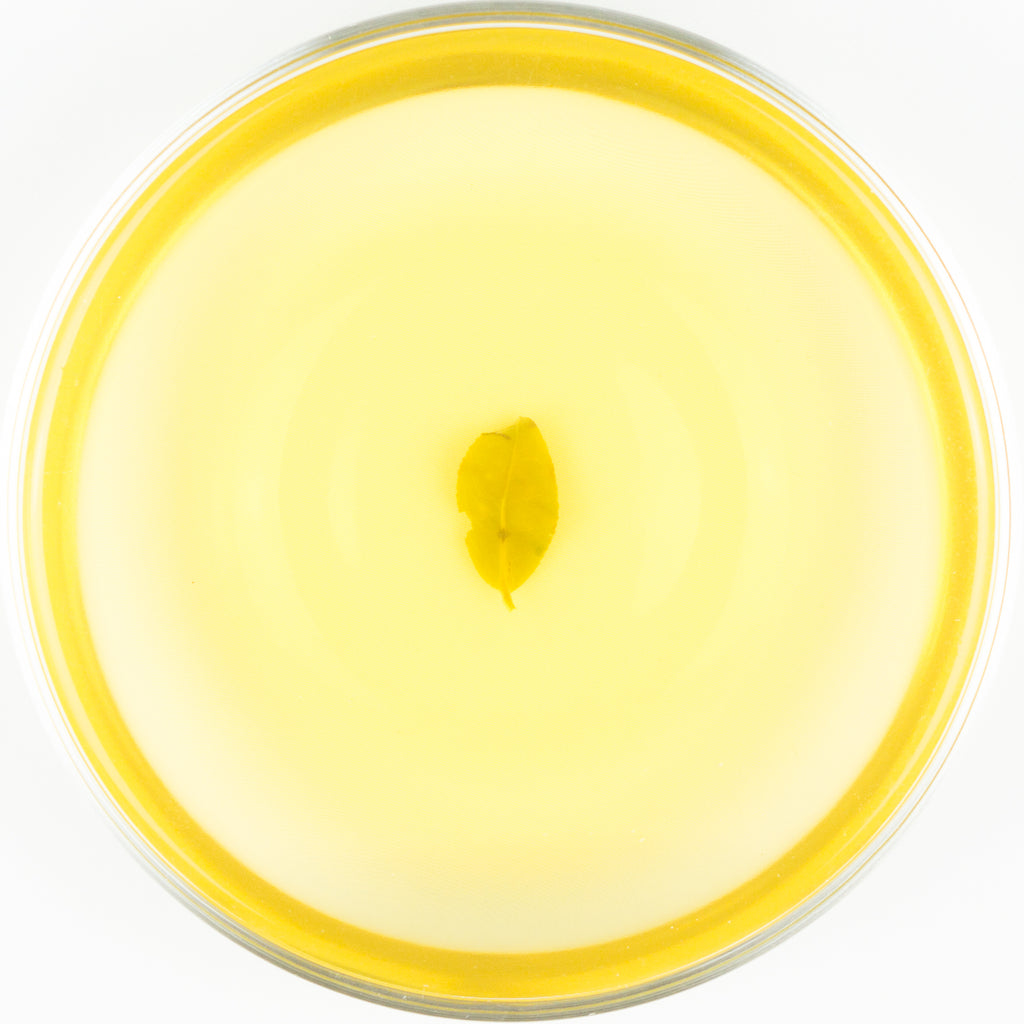 Taiwan didn't have a history of making green teas, but thanks to the Chinese that came to Taiwan in 1949, Taiwanese started to process this varietal named "Chin Shin Gan" into green tea.  Thus fulfilling the nostalgia of Chinese on the island.
Today the most famous tea from Sanxia is undoubtedly Bi Lo Chun. Unlike Long Jing from Sanxia, Bi Lo Chun is a fairly new variety to the region. Since 1990s, Bi Lo Chun has replaced the fame of Long Jin and became the most popular tea of the region thanks to the special body brought by Qing Xin Gan Zai. Unlike Long Jing, Bi Lo Chun requires more tender ingredient "one bud one leaf" to process. Until today this kind of green tea is one of the most interesting green tea in the world thanks to the unique tradition of oolong making.  Synthesizing green tea taste and oolong in some aspects.  This feature is especially evident in the body of the tea that isn't present in most green teas.
Harvest: Varied / 不定
Varietal: Ching Shin Gan Varietal / 青心柑種
Elevation: 300 M / 參佰 公尺
Region: Sanxia / 三峽
Oxidation Level: 0 % / 無
Roast Level: 0 / 無
 Fresh vibrant taste with an otherworldly aroma.  Sweet and thick in the mouth. 
 I brewed 4 grams in a small 130ml gaiwan by my contented self. The tea was fresh and crisp with nice sweet vegetal and grassy notes. I kept the temperature around 170f which lended more sweetness for sure. As an afternoon tea session it gave me a nice balanced shot of vigor for the rest of my day.
 As an old dog who has a delicate tongue, this tea is quite silky although it's mild bitterness. The interesting part of this tea is you will very likely to find a touch of tangerine skin in its silky after taste. Very truly different from all other green teas an old dog have every had before.