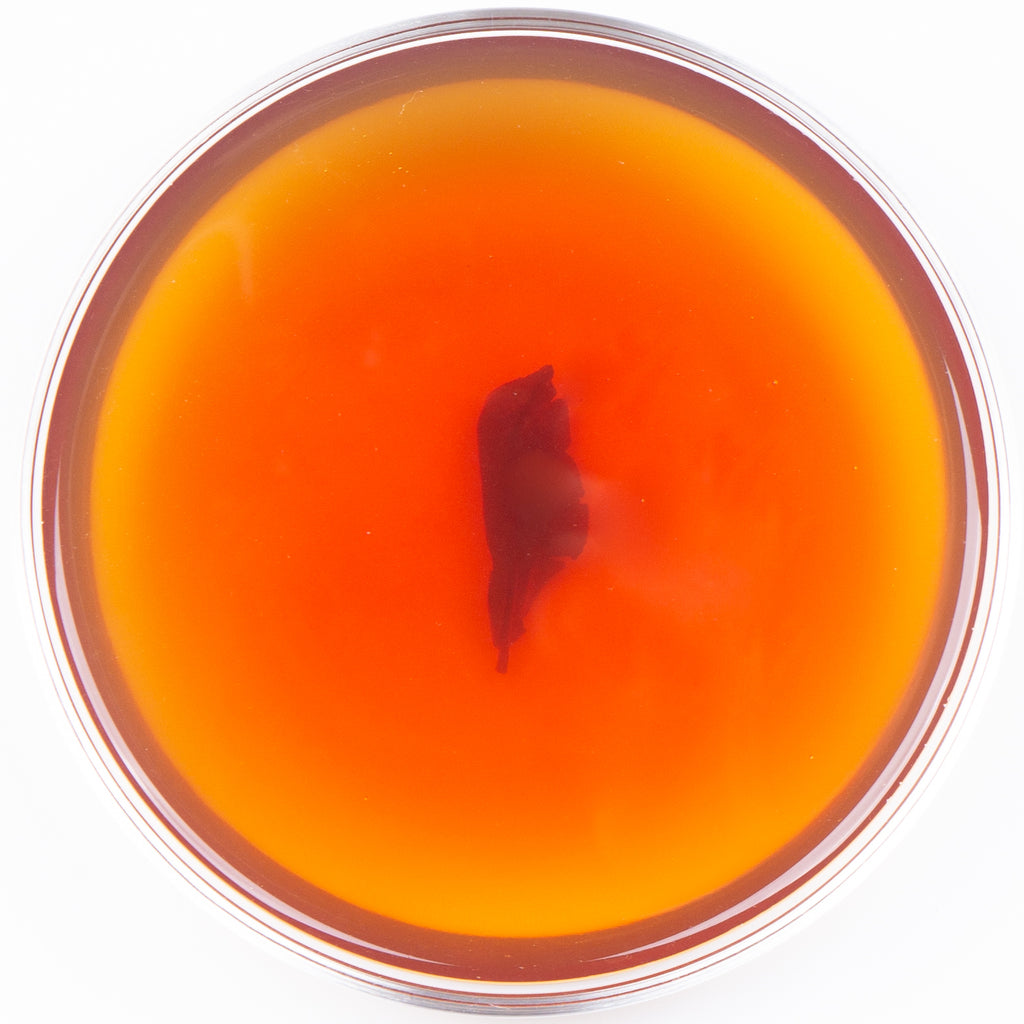 The development of TTES #8 can be traced all the way back to the Japanese era in Taiwan, which was the golden era of Taiwanese tea. Although this varietal was released to the market in 1973, the basic research had already been under development for some time. This varietal was to serve as a product that could supply the huge demand for black tea in the mid 20th century. Unfortunately, as the global market for Taiwanese tea decreased the halo of this interesting varietal eventually just became part of history.
TTES #8 was still grown by farmers in Yuchi, so consumers are still able to obtain this varietal in the form of black tea. But as you may noticed from the title already, this tea was made into a oolong tea. We are always interested in the potential of each tea varietal, and this TTES #8 could not escape this temptation. However, the equipment that was required to process an oolong tea is much more complicated than processing a black tea, and this is why Yuchi is not an ideal place to perform this task. Thanks to the help from Mr. Xie, who is the material supplier of "Frost of Endless Spring", we were able to obtain this material at Sanlun viilage in Mingjian and find a proper factory that can make this material into an oolong tea.
The reason why big leaf varietal, such as the wild Liugui tea, are commonly considered not suitable for oolong processing is due to its very thin palisade tissue. The material can be easily damaged during the withering process which will cause "clogging water", which will eventually ruin the possible transformation and proper development. Under the care of our new processing, we successfully delivered a properly made oolong tea from this TTES #8, and we promise you that this will be an experience you will never had before.
Harvest:  Winter 2021 / 冬 貳零貳壹
Varietal:  TTES #8 Assam / 台茶八號 阿薩姆
Elevation:  350 M / 參佰伍拾 公尺
Region:  Sanlun / 三崙村
Fermentation Level:  40% / 分之 肆拾
Roast Level:  1 / 壹 分
 Wait for it to brew......
 Wait for it to brew......
 The team of Taiwan Sourcing finally turned a iconic black tea varietal into a oolong tea!