Shanlinxi Ying Xiang Transitional Organic Jade Oolong Tea - Spring 2015
Taiwan Sourcing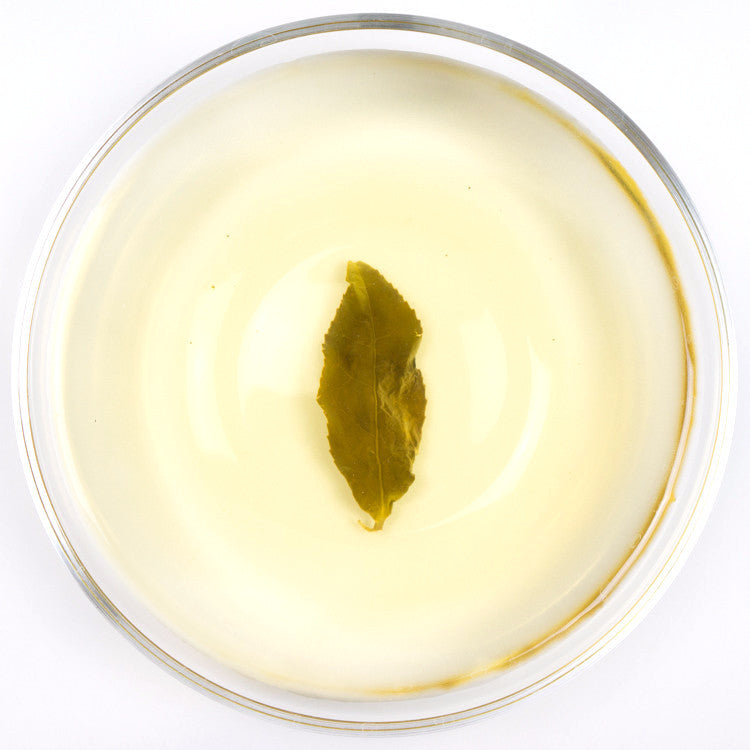 Ying Xiang in Chinese means "an inviting aroma" and is also a very new varietal in the tea world. Born in 2013 after years of research and development this new type of tea is a testament to modern innovation and technique.  Taiwan Sourcing is proud to be able to share this new taste with you.
Thanks to it's parents ─ Qing Xin and Jin Xuan, Ying Xiang combines the unique silky body and aroma of its progenitors. However, it has a surpassing character that distinguishes itself from its famous family. Drinking this tea has a playful element and is enlivening.  Interestingly, even in a lower elevation environment Ying Xiang varietal oolong is both expressive and deep.  
Harvest:  Spring 2015 / 春 貳零壹伍
Varietal:  Ying Xiang 20 / 迎香 廿號
Elevation:  1500 M  / 仟伍 公尺
Region: Shanlinxi / 杉林溪
Oxidation Level:  20% / 分之 廿
Roast Level:  0 / 無
 Right from the start this had a high level subtle (but still obvious) aroma.  Buttery taste, thick and viscous.  Cha Qi is strong.
 This tea does feel inviting.  It was a joy to brew because it kept dancing between jinxuan and qingxin qualities...but in the end proved its own point.
 As an old dog who want to try something new than other teas on the market, this Ying Xiang does a great job by delivering a floral scent that no other varietal can do. It has a scent that similar to rose but with a little bit of green beans behind. The interesting thing is that it also has that cooling feeling on your tongue like Qin Xing. A very interesting breed indeed.