Shihmen Wild "Ruby Stone" Oriental Beauty Oolong Tea - Winter 2021
Taiwan Sourcing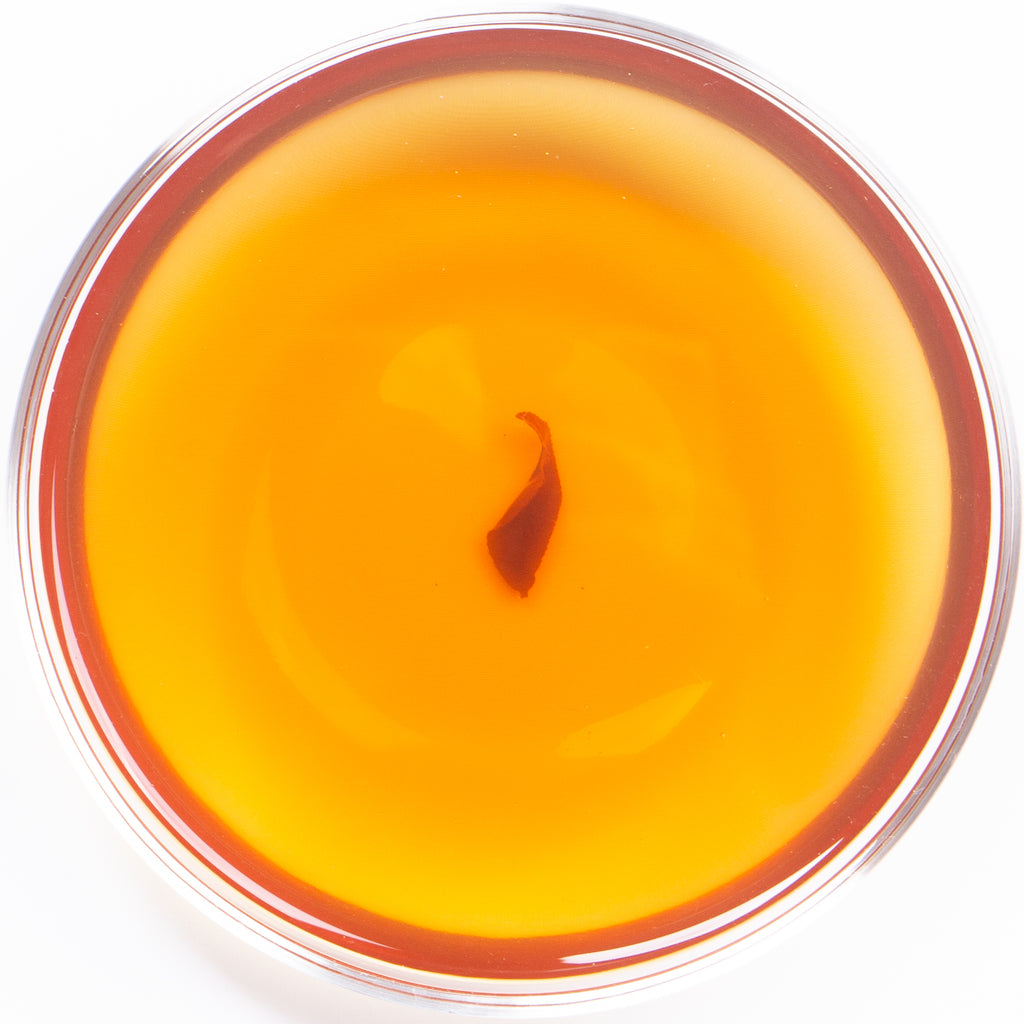 The lack of rainfall from autumn and the sudden onset of cold winter conditions made for a catastrophically low seasonal yield from this precious plantation. When the material arrived at our collaborating factory in Beipu, it was difficult for us to accept that the harvest was so much lower than our expectation. And for that reason, this season's Shihmen material had to be made into an Oriental Beauty-style oolong instead of the ball-shaped oolong we usually make. 
Normally known as "Shihmen Tie Guan Yin," Shihmen was once famous for its heavily roasted Tie Guan Yin (a.k.a. "Iron Goddess) style oolong thanks especially to the particular varietal used for processing . However, Shihmen's varietal was not the "Red Heart Twisted Tail Peach"(紅心歪尾桃) usually used for making Tie Guan Yin tea. The varietal "Hard Twig Red Heart" is completely different, and though formerly one of the most popular tea varietals during the Japanese era, it has almost completely vanished from today's mainstream tea market. The continued preservation of this rare varietal is one of the main reasons Shihmen's tea is so special, not to mention the outstanding terroir of these pristine mountain groves along Taiwan's northern coast. 
We realized it may be the first time material from this area has been made into an Oriental Beauty oolong. As we successfully completed processing, we realized that we must find another harvest to process in order to make this trip economically feasible. "Red Rock" was the other tea we ended up processing, but we will leave that story to its own page. 

This batch's quantity is extremely low, and therefore the price is not too friendly. The challenge of reviving this living fossil is difficult indeed but truly meaningful to our work. 
Harvest:  Winter 2021 / 冬 貳零貳壹
Varietal:  Hard Twig Red Heart / 硬枝紅心
Elevation:  100 M / 壹佰 公尺
Region:  Shihmen / 石門
Oxidation Level:  70% / 分之 柒拾
Roast Level:  1 / 壹 分
 Brewing......
  Brewing......
 Upon realizing the production is way too low this season, we activated our contingency plan to make this the most exquisite Shihmen tea ever made.