Shihmen Wild "Stone Phoenix" Tie Guan Yin Oolong Tea - Spring 2021
Taiwan Sourcing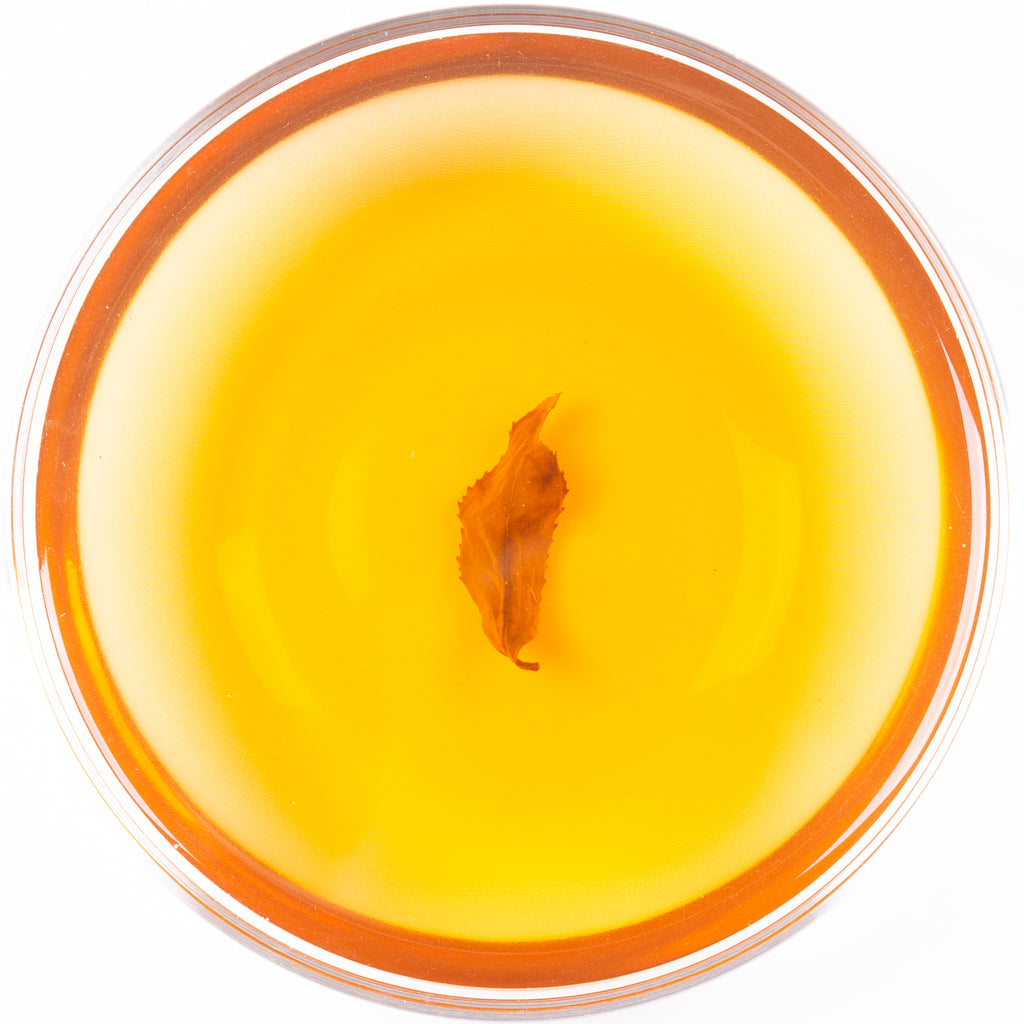 Shihmen is currently a fading legend of tea. When we arrived to meet Mrs. Xie, an elegant and tender lady in her 70s in the spring of 2020, we found a small town with not much tea left. Sure, there were lots of Jin Xuan varietal that was introduced by the Farmer's Association over decades ago, but this is not what make Shihmen a unique role in Taiwanese tea culture. 
Shihmen is the northmost place that grows tea in Taiwan, and famous for a varietal called "Hard Twig Red Heart." Although bearing the same term "red heart" in its name like the Tie Guan Yin varietal called "Red Heart Twisted Tail Peach"(紅心歪尾桃), this varietal is completely different from it. This factor became quite noticeable after several hours into the indoor withering. We noticed it bearing very similar characteristics as "#21 Rhythm" does, which is a varietal for creating black tea such as this "Nectar Melody" This characteristics made us to change the processing ideology accordingly to fit its original footprint. 

We had convinced grandma Xie to grow more trees despite she entering her 80s and she was quite happy to see people like us showed up and willing to spend effort working on this place. Another good news is that the production went up "a little bit" this season so you may notice a bit of drop in the price of this precious tea. We also did some micro-adjustment for this material this year to see what's more could be done with this material.
Again, if you are interested in how the "Stone Gate" was processed back in 2020, please visit our Youtube channel to find out. Click here!
Harvest:  Spring 2021 / 春 貳零貳壹
Varietal:  Hard Twig Red Heart / 硬枝紅心
Elevation:  100 M / 壹佰 公尺
Region:  Shihmen / 石門
Fermentation Level:  30% / 分之 卅
Roast Level:  2 / 貳 分
 Savouring...
 At first sniff this tea doesn't seem like much. Then it saturates the whole perceptive field, like swimming in a deep fresh water pool, cleansing but also mysterious, a sense that one just can't fathom such a place. It has a lot you can steep out as you swim in the depths of its body. The character really reminds me of some of the other wild arbor Taiwanese oolongs as well. Take some time to brew and see for yourself.
 Shihmen is getting better and better each season both in quality and quantity under a very kind karma! Extra note, this tea was processed straight after the completion of "Lily Dragon" and the other Oriental Beauty that has not been listed yet. Due to schedule and some limitation at Mr. Xie's factory, we decided to wake up very early in the morning to drive to Shihmen from Beipu right after two days of tea processing work, because we wanted to process this material at Beipu where has more equipment to properly work with. The result is this "Stone Phoenix" and an old dog is quite proud of it.