Songboling Natural Farming "Emerald Jade" Baozhong Oolong Tea - Spring 2019
Taiwan Sourcing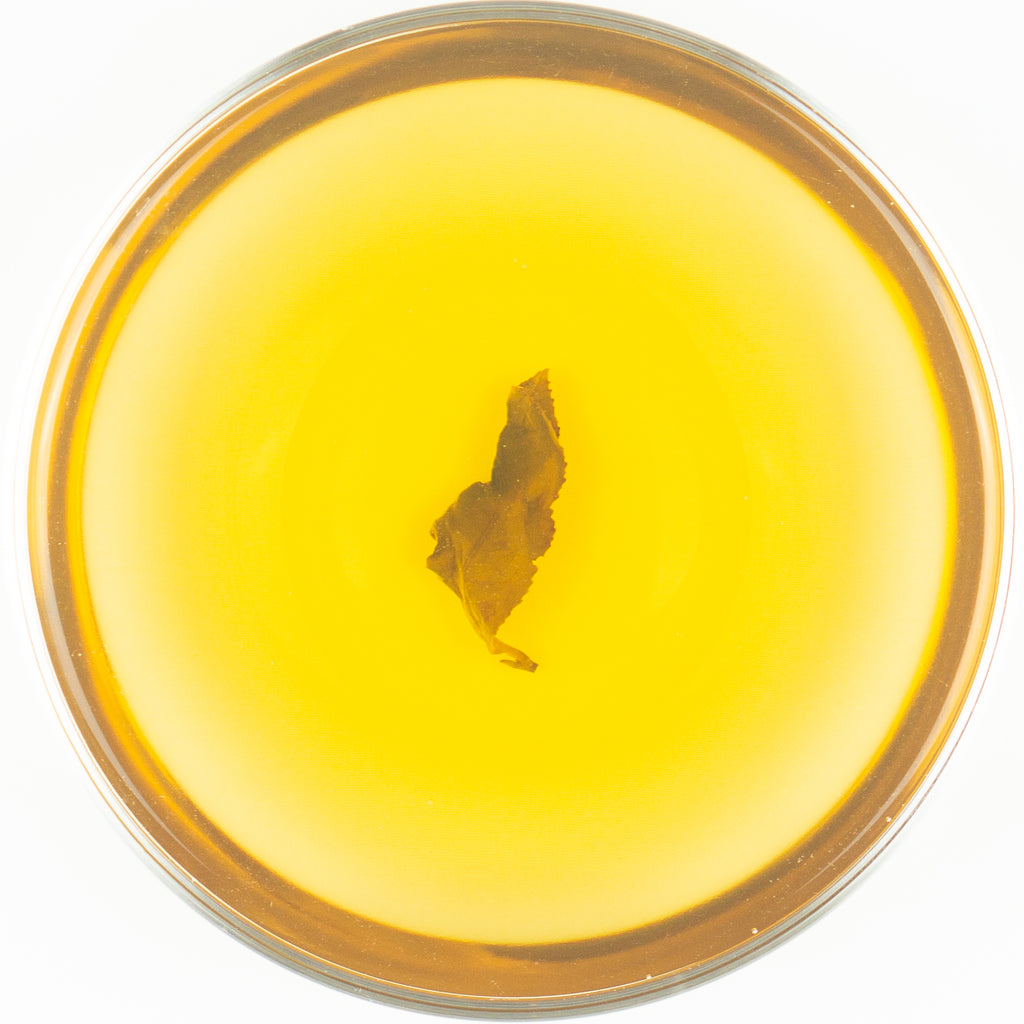 Unlike 2018, this spring of 2019 will have no Baozhong from Pinglin area thanks to the terrible drought and inconsistent rain. We focus on naturally farmed or semi-wild tea trees from that area, so the weather of this spring was way too intense for all of them to sprout, resulting zero harvest this spring. 
That is why we processed a Baozhong type Cui Yu from Songboling this spring. With similar elevation and Cui Yu varietal. However, this time we applied our own technique to process this Baozhong style tea, and adjusted the fermentation to the traditional level of what Baozhong used to be. The result is a richer tea body and a super long lasting aftertaste with Cui Yu varietal's exclusive varietal taste.
Overall, this is kind of the successor of our already sold out "Emperor Jade" from the winter of 2017. If you still have this tea at hand, this will be a great chance to compare the terroir of different location with very similar condition. We hope this tea can wonderfully fulfill the "Pinglin gap" we suffers from this season with its lovely and sweet characteristics. 
Harvest:  Spring 2019 / 春 貳零壹玖
Varietal:  Cui Yu / 翠玉
Elevation:  350 M / 參佰伍拾 公尺
Region: Songboling / 松柏嶺
Fermentation Level:  30% / 分之 參拾
Roast Level:  0 / 無
 Will brew it soon......
This is my favorite Baozhong Taiwan Sourcing has offered this far. There are a few close seconds, but this is just expert craftsmanship and pristine quality of material. Natural farming practices tend to lead to less flavor and potency in teas, which I subjectively adore and appreciate. However, this has the purity of feeling that natural farming imparts but with equal parts flavor and nuance. It has luscious and thick florals and creaminess on the nose. The taste tallies with the aroma and is almost lighter but then shows up big in the throat and emerges on the palate with an ease easy to settle into. What a great tea, brew and enjoy!
 Will brew it soon......