Songboling Organic Dan Cong "White Phoenix" Oolong Tea - Spring 2020
Taiwan Sourcing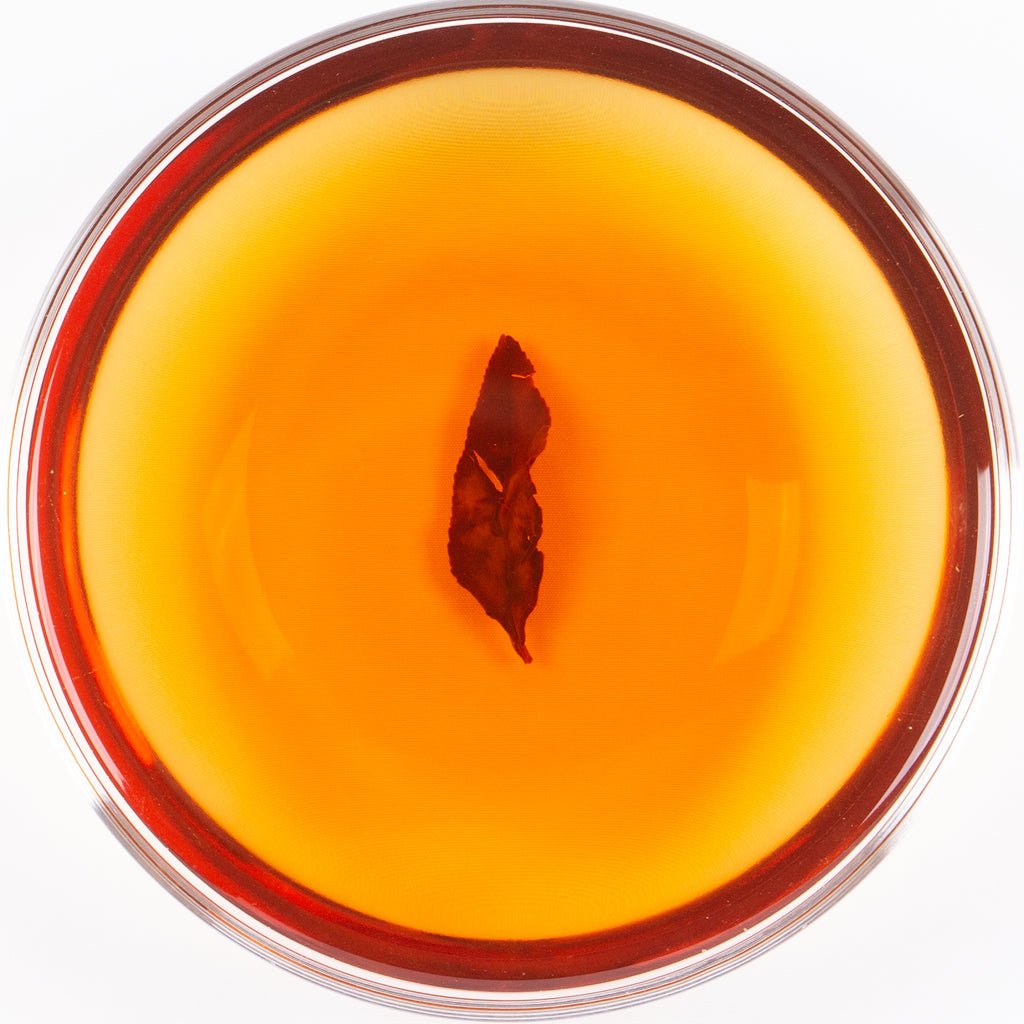 As the paradise of new tea varietals, Taiwan is  a great place for cultivating new varietals. This is a Dan Cong we were able to get our hands on with, making this a great tea to compare with another Dan Cong from Pinglin.
Surprisingly, this varietal is not that difficult to process compared to our presumption. We thought as a exceptional varietal from Fujian, this  tea would be as difficult to work with as the "White Rock" we made. However, it turned out this varietal is quite friendly to process and thus did not give us a hard time like "White Rock" did. The tea smoothly followed the traditional guideline as we guided it to, and transformed into a strong but warm tea that is different from "White Leaf" made by Mr. Feng. 
A tea lover might realize how similar this Dan Cong is with the one Mr. Feng, but as they explore further they would realize this is something quite different both from its character to its potential. This "White Phoenix" we processed will be another wonderful in-depth experience into the tea world. 
Harvest:  Spring  2020 / 春 貳零貳零
Varietal: Dan Cong / 單欉
Elevation:  350 M / 參佰伍拾 公尺
Region: Mingjian Songboling / 名間 松柏嶺
Fermentation  Level:  35% / 分之 參拾伍
Roast Level:  3 / 參 分
  Brewing......
At first sniff this is certainly a curious tea. The aroma from the heated vessel is very lovely with rich creamy florals. 5 grams in 100 ml Yinqiao porcelain proved a balanced and charming brew. There is an underlying edge, but mostly the front of this tea is milky creamy rich and evocative of its Chinese grandparents. On the aftertastes arrive some of the Dancong echos, complex floral vegetal bites of beauty. Some powdery chalkiness on the palate arises after a few steeps. A sneaky power too, the tea has guts. A tea "cloaked in creaminess."
 An old dog is indulging into this tea at this moment for its powerful character.