Songboling Organic Rougui "Amber Cinnamon" Oolong Tea - Spring 2020
Taiwan Sourcing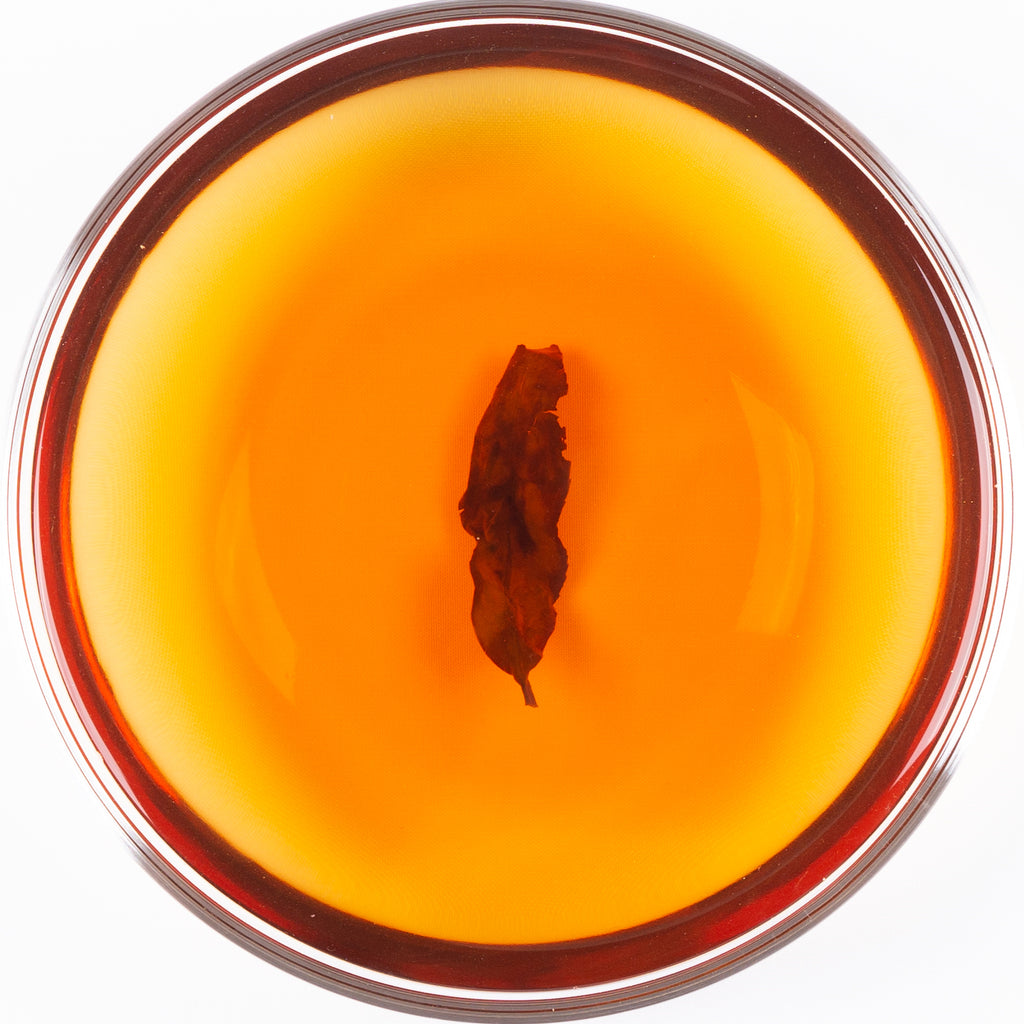 As a tea processor, it is always an exciting news to hear when there is a rare and new varietal to work on. This tea is that example, and we surprisingly found it was a bit bug bitten by the grasshopper.
This spring we processed two typed of this varietal. This is the traditional type we made after we created the bug bitten version. As a seasoned tea lover you may notice, that despite being very "honey-like" after bitten by the grasshopper, bug bitten tea is often more stimulated than its original version. In order to make our supporters understand this varietal, we felt the need to process a "traditional" version for comparison. This "Amber Cinnamon" was therefore created under such motivation.
Does it smells like cinnamon like people often suggest? From our first hand experience, we realized there are much more to be explored with this varietal. Now is your turn to discover the new trick from an old dog on this "Amber Cinnamon."
 
Current Status: Price raised due to low quantity and uncertainty of next production 
Harvest:  Spring  2020 / 春 貳零貳零
Varietal: Rougui / 肉桂
Elevation:  350 M / 參佰伍拾 公尺
Region: Mingjian Songboling / 名間 松柏嶺
Fermentation Level:  35% / 分之 參拾伍
Roast Level:  3 / 參 分
  Amber Cinnamon is sweet, spicy and so satisfying! It's great any time of the year, but it really works well when there's a chill in the air. I can't help but think of something like mulled wine or hot apple cider. That's not to say it tastes like either of those, but there is definitely a parallel that instantly made Amber Cinnamon feel familiar even during my first session. It's quite interesting to experience a Taiwanese Rou Gui after having tasted so many mainland Rou Gui teas over the years. There are, of course, some similarities, but it certainly has its own unique character and there is no mistaking that this is another Taiwan Sourcing gem!
The wet leaf is deep & rich on the nose, dense aroma and seems to be a sign of a strong tea. First sip is light in flavor yet immediately shows some potency in the body. The second steep shows the honeyed layer of bug bitten-ness. There's definitely a spicy sappy wood, cedar juniper that develops as the steeps get longer. It's a strong tea for sure. Eluded me a bit then showed it's true colors. Such an interesting version of a truly classic varietal from across the straight in Wuyi.
 Another unique varietal from this season. An old dog did not notice the bug bitten character until the tea was finally refined and sent back to us. Probably was because of an old dog's busy schedule made an old dog too busy to notice while processing it.