Sun Moon Lake Transitional Organic "Crystal" Jade Oolong Tea - Winter 2016
Taiwan Sourcing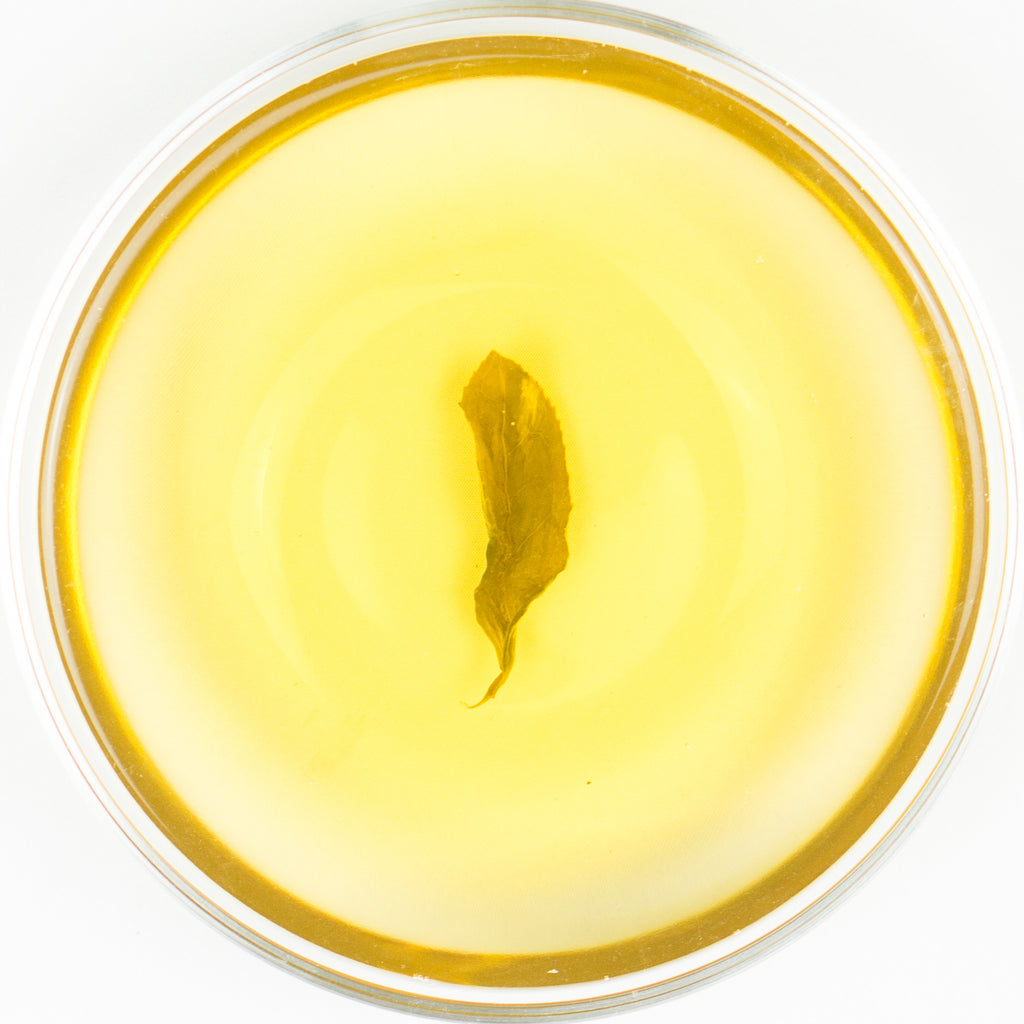 We came upon this tea with total surprise while having another tea in mind. From a secret location south of Sun Moon Lake, this transitional organic jade oolong tea (will take another year for it to be fully organic) really surprised us as one of the most outstanding teas this winter. 
The very first thing you would notice from this tea is its honey-like aroma, or more specifically, a "floral nectar" aroma. The aroma is quite special to even an experienced tea drinker, as our old dog would point out later on in its review. Besides the unique aroma, the tea express a very clean character from start to end, and therefore we decided to give it a special name - "Crystal", for its "crystal clear" character. 
2017 / 1 / 6 Update: The landlord of this tea plantation had decided to stop the cultivation. This is the final season for this tea to be ever produced. 
Harvest:  Winter 2016 / 冬 貳零壹陸
Varietal:  Qin Xing Oolong /  青心烏龍
Elevation:  1000 M / 壹仟 公尺
Region:  Sun Moon Lake Area / 日月潭區域
Oxidation Level:  25% / 分之 廿伍
Roast Level:  0 / 無
  Floral nectar and sweet... some dried fruit aspects as well.  A very strong cha qi tea... I feel more tea drunk than normal with this tea.  You can push it and it will show you a strong side of itself with some umami and strong long lasting mouth feeling.  Very nice high mountain feeling and aroma. 
 I drink tea from a few of the most acclaimed purveyors every season. I can't claim to have tasted everything, but I've tasted a lot of what are widely considered spectacular teas. I don't get paid by Taiwan Sourcing, I happily write these reviews because I was invited to, and because I was helpful in its founding. I also write these reviews because I love Taiwanese teas and truly think what TS does is special. That being said, this is my favorite tea from a Winter harvest since 2014's "Wu Shi Cai" Alishan sold on Yunnan Sourcing's USA site. I am speechless about this tea and felt like I needed to clarify my role here before lauding this tea so much. The Tea's nickname is "Crystal" because it is so creatively distinct in its own being. I love this tea because it sings to me. At first softly and sweetly until it then becomes operatic and resounds to the heavens. Just try it and taste for yourself. This is a tea that creates cherished memories.
 An old dog thinks this is one of the most surprising tea it has in the past five years, and an old dog is not exaggerating any bit of this statement. This tea has a very clean character since the first steep, and this character is able to persist to its very last drop, which is absolutely mesmerizing even for an old dog's sensitive tongue. An old dog is already looking forward to the next spring to see how this tea will be benefited from the spring weather!