Taiwanese-Grown Organic Wu Yi Varietal Jade Oolong Tea - Winter 2016
Taiwan Sourcing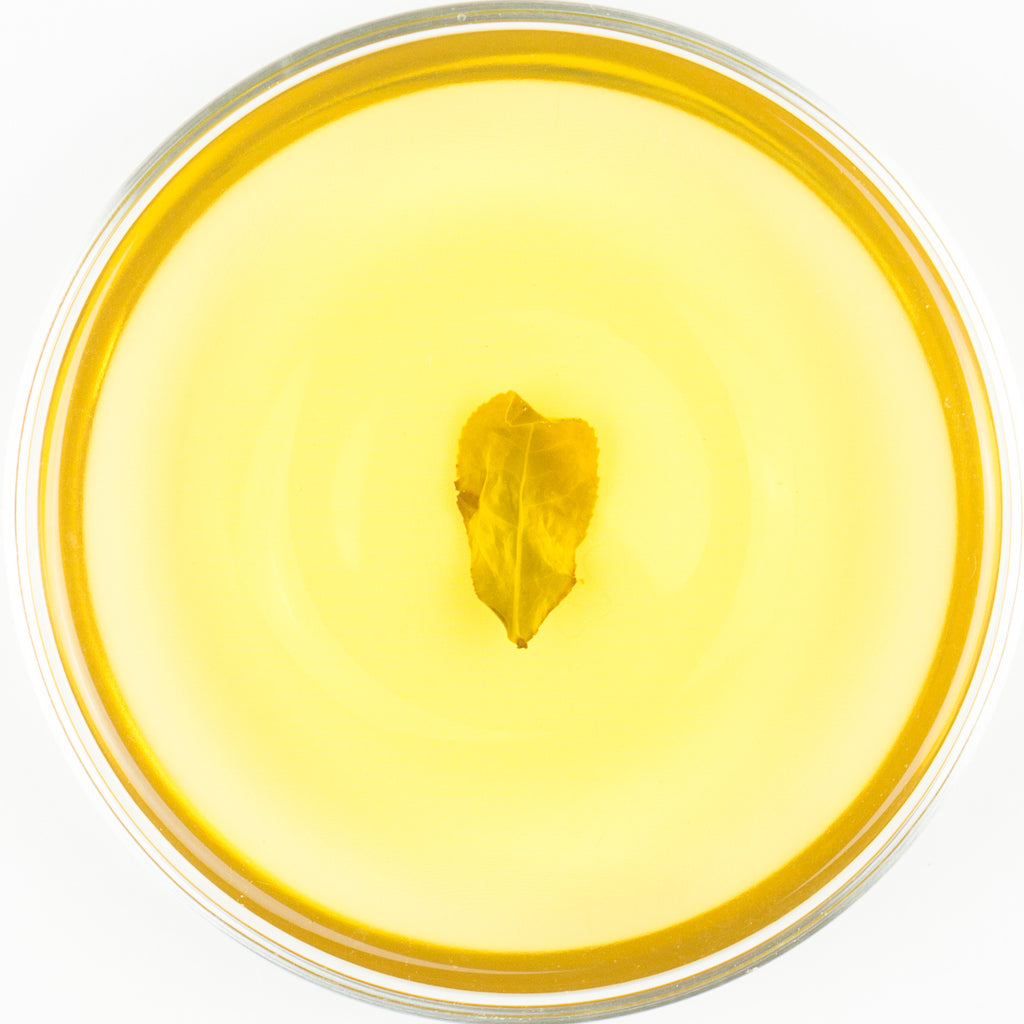 Don't be confused, this is not a Wu Yi Rock Tea from mainland China, but instead a unique varietal that was brought to Taiwan around 200 years ago. Until today it is difficult for us to tell which exact varietal was brought from Wuyi region of China back then, so this varietal has earned its unique name to commemorate its origin ─ "Wu Yi" as a result.  
Different from the Wu Yi Varietal we offered from 2015 spring, this is a none-roasted jade version of it. Thanks to the organic environment and warmer winter, this tea delivers a unique taste of its own that is very different from other teas from the same elevation. This tea is also the Wu Yi version of our "Winter Rhythm Si Ji Chun," which is another great tea for tea lover who wants to know what a winter rhythm (or winter sprout) tea taste like in general.
Harvest:  Winter 2016 / 冬 貳零壹陸
Varietal:  Wu Yi / 武夷
Elevation:  450 M / 肆佰伍拾 公尺
Region: Mingjian / 名間
Oxidation Level:  20 % / 分之 貳拾
Roast Level:  0 / 無
 Still Savouring......
The dry leaf aroma has a thick floral quality that makes me kind of hungry. The first round is crisp yet smooth. A good start. I buried my face into the Gaiwan. I inhaled all I could to see what this wuyi plant had to offer. It has a deeper more thick earthy and metallic quality while still being floral and a little buttery. The taste emerges a little more like dried fruit with a nice grassiness to boot. The finish is coherent and has a lasting butteriness that then becomes grassy. This tea steeped consistently with good flavors using 6 grams in a 130ml gaiwan. It does well with being pushed in time and temperature too. This is really fun to try seeing as it is a jade oolong version made from the wuyi plant.
 An old dog has had numerous "Winter Rhythm" (Or winter piece) tea before, and this one, despite its low elevation environment, still was able to make an old dog happy. The reason is not just because of the unique varietal, but also the extremely clean quality it has, which made this tea felt like the snowflake in the winter - light and pure. The taste of this tea is like the mixture of "Winter Rhythm" and Wu Yi Varietal. This is very difficult to describe even with an old dog's superb sensibility. Overall an old dog just want to say, this is quite an pleasant tea to represent for this winter.