Tianhu Natural Farming "Orient Lake" Oriental Beauty Oolong Tea - Winter 2020
Taiwan Sourcing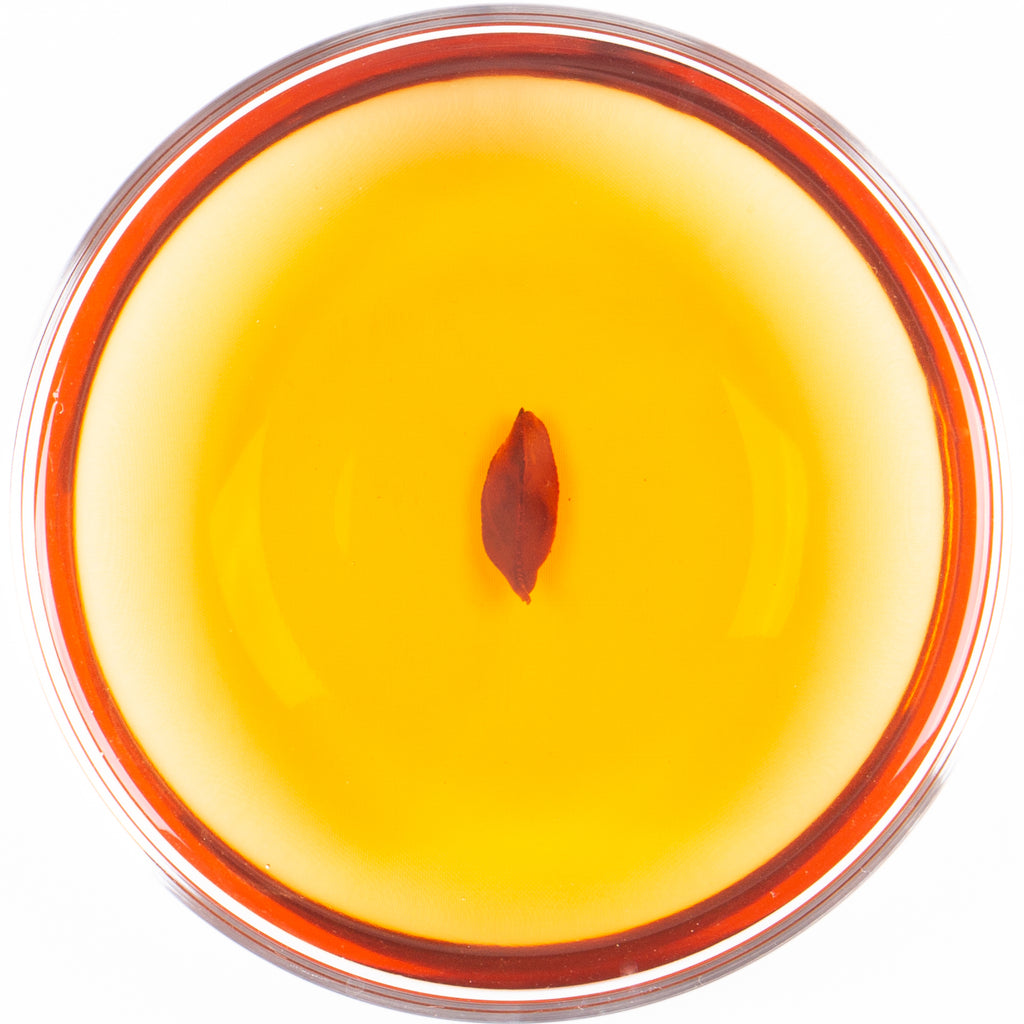 Our great friend Mr. Chen who assisted us with the processing of Yuli material has been hunting for clean land in the past three years. Naturally, not every land he found was perfect. This plantation located above Tianhu village is one of his outstanding work.
We visited this plantation in a clear morning, and did not expect the ride to be this rough. You basically would not find this place on your own without a guide. After nearly two hours of bumpy ride in the wood we arrived the place and was immediately amazed by this beautiful hill located deep inside Jianshi Township. It is clean, lively, and unique just with one problem - no production.
Our original plan was to make this Qing Xin Oolong material into our signature traditional oolong. Unfortunately, without any "stimulation" from human power, the harvest was way below expectation, so for the contingency plan of Oriental Beauty style. Oriental Beauty processing always requires extra effort due to its "handmade" style. "Let's hope we will get more next year." Said Mr. Chen with frustration. As an abandoned plantation, the production was still not satisfying for both the manager and processor. The only advantage with quantity this small, is that we were able to put lots of extra care in the detail.
The creation of this tea may be a milestone for the reviving of this almost sacred place. If you have tried our "Citrus Glow" before, you will notice the similarities. The differences in terroir will be immediately noticeable as well. "Orient Lake" is a secret land for tea, and we hope this will be a new start for it. 
Harvest:  Winter 2020 / 冬 貳零貳零
Varietal:  Qing Xin Oolong / 青心烏龍
Elevation:  1200 M / 仟貳佰 公尺
Region:  Jianshi Township Tianhu / 尖石鄉 天湖
Fermentation Level:  75% / 分之 柒拾捌
Roast Level: 1 / 壹
 Still Savouring.......
 I love this tea so much. Pristine scent feel taste and lingering mood. Juicy & elegant, floral & fruity, from the nose to the sip. Totally precious to me, really. The confluence of flavors, feelings, land purity, processing, and it's all around song make me grateful to be here drinking tea and sharing with you all.
 The term "Oriental Beauty" pretty much stands for one thing - pain in the back. Not only you have to go through all the stages of normal oolong, you also have to do the big waving by hand. So when an old dog realized this batch could only be made into Oriental Beauty, it was not an easy decision. The tea was finished properly and refined again by Mr. Zhuang. He is now quite used to our "nano-quantity" production. An old dog is looking forward in 2021's production, and wish do not have to produce a tea this precious. Oriental Beauty processing is not joke!