Tianhu Wild "Frozen Lake" Bug Bitten Oolong Tea - Winter 2021
Taiwan Sourcing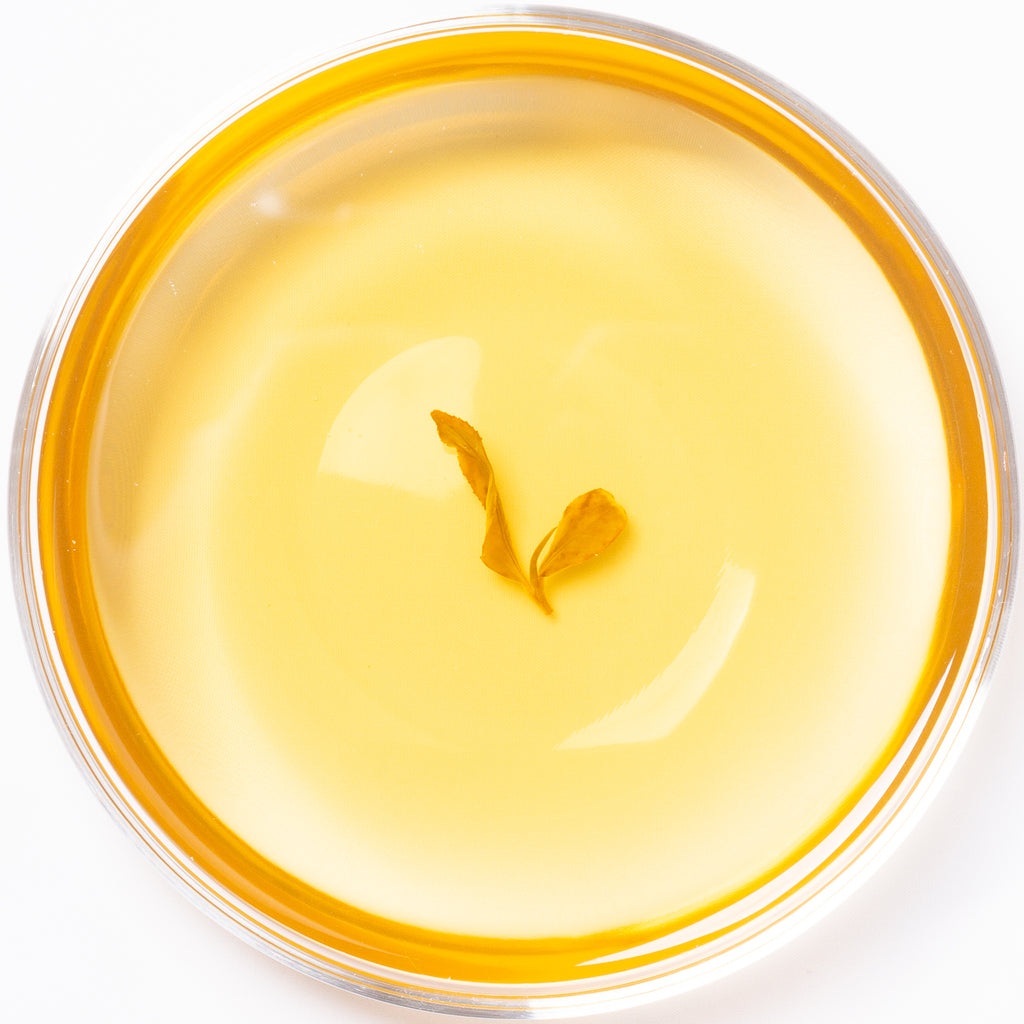 Since we first started working with the Tianhu plantation, for the previous two previous "Lake" series teas, we have classified the plantation as "naturally farmed," but for this season we think it is time to truly call this tea wild. It eventually became apparent to us Mr. Chen did not have time to work on this abandoned plantation. There is no human interference besides sending labor to occasionally pull out weeds between the tea bushes. 

Our great friend Mr. Chen, who has assisted us previously with the processing of Yuli material, has been hunting for clean land over the past three years. Naturally, not every piece of land he found was ideal. This plantation located above Tianhu village is one of his most outstanding discoveries, but simply too far from processing facilities or tea industry workers to maintain a full-time operation. 
We hoped this plantation may give us an abundant harvest for this winter's supply. This unique plantation has been generating some of the finest material in Taiwan, but previously has suffered from underproduction. Though in the end this year's yield was not as much as we were hoping for, the resulting tea was a pleasant and rewarding surprise.
After adding the dry leaves into a pot or cup that has been rinsed with hot water, you can smell this tea's rich and complex aroma. At first pass, the smell has to it the spicy sweetness of a persimmon, likely because the material has just so very slightly been bitten by green leafhoppers. This is unlike our previous "Lake" teas from this plantation. On the first brew, the "winter rhythm" (冬片) flavor becomes apparent, notes of winter melon and a light vegetal savoriness. While this combination of winter rhythm and bug bitten flavors is a rare occurrence, it can also be found in a few of our other teas such as "Frost Earl" and "Snowy Nectar Dragon." Over the course of the next 2-3 brews, that spicy sweetness slowly returns. This mellow tea would be ideal for an afternoon with a nice book. After a few pots, put the book down, close your eyes, and let this tea carry you up among the mountains and clouds.. 
Harvest:  Winter 2021 / 冬 貳零貳壹
Varietal:  Qing Xin Oolong / 青心烏龍
Elevation:  1200 M / 仟貳佰 公尺
Region:  Jianshi Township Tianhu / 尖石鄉 天湖
Fermentation Level:  30% / 分之 卅
Roast Level: 1 / 壹
 Still Savouring.......
 Still Savouring.......
 We don't have a properly quantity, but we sure are in the quality. unbothered by human for years, this plantation brought us another surprise this season with bugs despite the weather this cold.