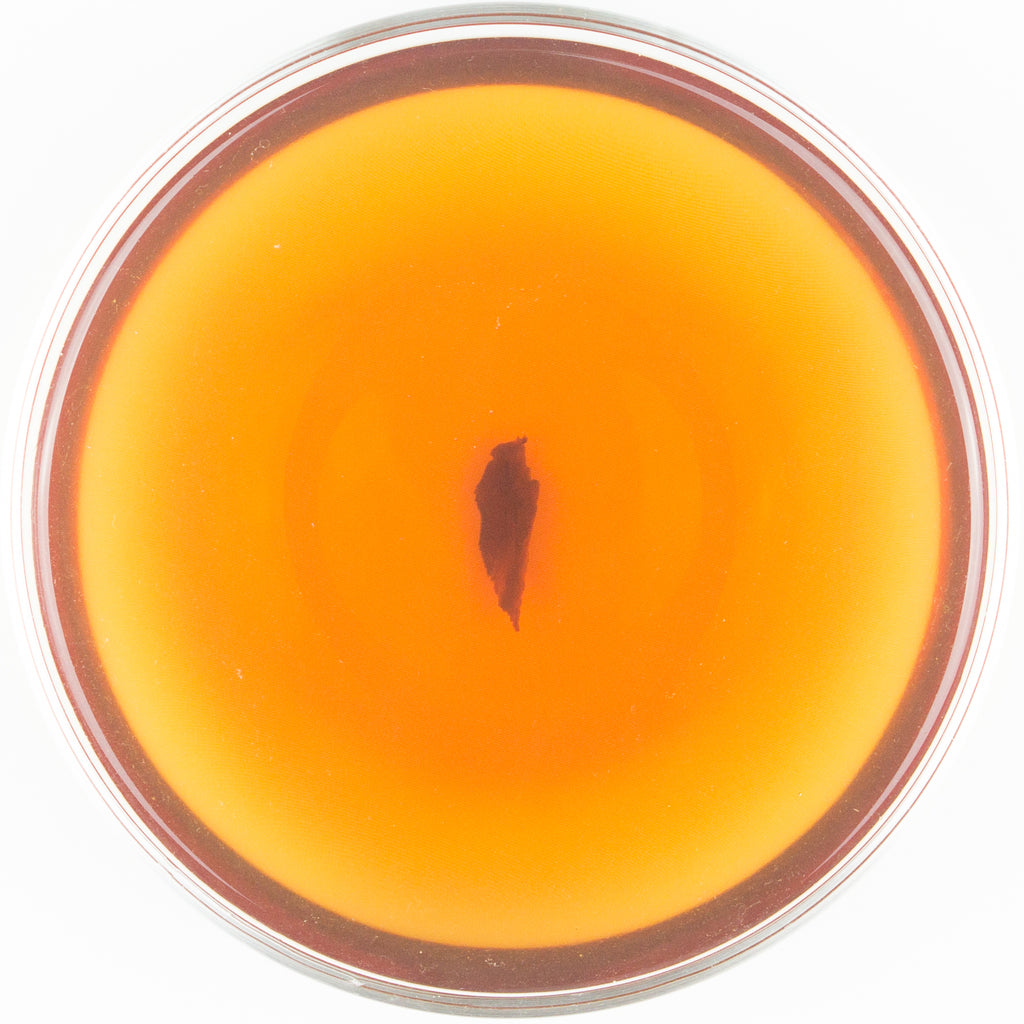 This is our very first Oriental Beauty from Beipu area, a region that is on the east side of Emei (峨嵋). The reason for us not obtaining any Beipu tea was mainly because of the price thanks to it being a tourism hotspot, and extremely low production. This tea not only has the distinctive "Beipu" character, but also shows its true potential after a decade of proper storage.
Beipu used to be one of the most prominent tea production areas thanks to the effort of Mr. Jian (姜), who was a hard working entrepreneur born in 1901. Under his management, tea industry in Beipu was so prosperous that he earned the name "Tea Tiger." The exportation reached its peak at the end of Japanese era, but eventually collapsed after 1950 due to incorrect economic estimation.
Today's Beipu has very limited tea production, so most of the material has to be imported from its neighbour on the west side - Emei (峨嵋) to be processed into the famous Oriental Beauty Tea. This material was plucked at the end of June in 2008, and only very few were left for storage. Beipu offers a very different character than those from Emei and Shihding with a grapefruit like feeling. This tea may not be as old as the other teas we have in the vintage collection, but we think it places a interesting footnote to the history of Taiwanese tea 
Harvest: June 2008 / 芒種 貳零零捌
Varietal: Qing Xin Dah Pan / 青心大冇
Elevation:  500 M / 伍佰 公尺
Region:  Beipu / 北埔
Oxidation Level:  74% / 分之 柒拾肆
Roast Level: 0 / 無
 This is my favorite of all the aged OB's. It's the least aged, but the dark chocolate and fruit taste accompanied by a luscious thick long lasting mouth feeling really impressed me. It's silky and satisfying, and most of all it's completely unique.
 Beautiful rich fruity strawberry jam aroma from the dry leaf in my heated gaiwan.
Wet leaf aroma is exquisite ly sweet and highly fruity. With some incense wood qualities.
First sip has a soft sophisticated flavor. Light fruitiness is there alongside the softened woody and mellow spice. I weirdly and happily tasted some rosemary after I let it cool for a few minutes to see how it might change.
The aftertaste is juicy and builds as it lingers. By the third round the palate is excited yet curiously engaged as flavors come and go.
The nostalgia of this tea is there too, interestingly enough. It isn't as aged as the OB from the 80s, and yet it has some kind of glimpse into another time kind of feel. Maybe 2008 was so radically different, and we as a society have changed so much so fast, for better and worse, that 2008 holds a solid chunk of `love of the past`.
 This is how Beipu Oriental Beauty taste like when an old dog encountered it ten years ago, so an old dog could say drinking this tea is truly like meeting an old friend from the past. We had been carrying lots of different Oriental Beauty so far, from Emei to Sanxia to Pinglin then to a mountain so deep that we don't even know where it is at. This makes the inclusion of this tea very essential because it is a final piece of the whole picture and the vintage character is remarkably memorable when you are brewing it.