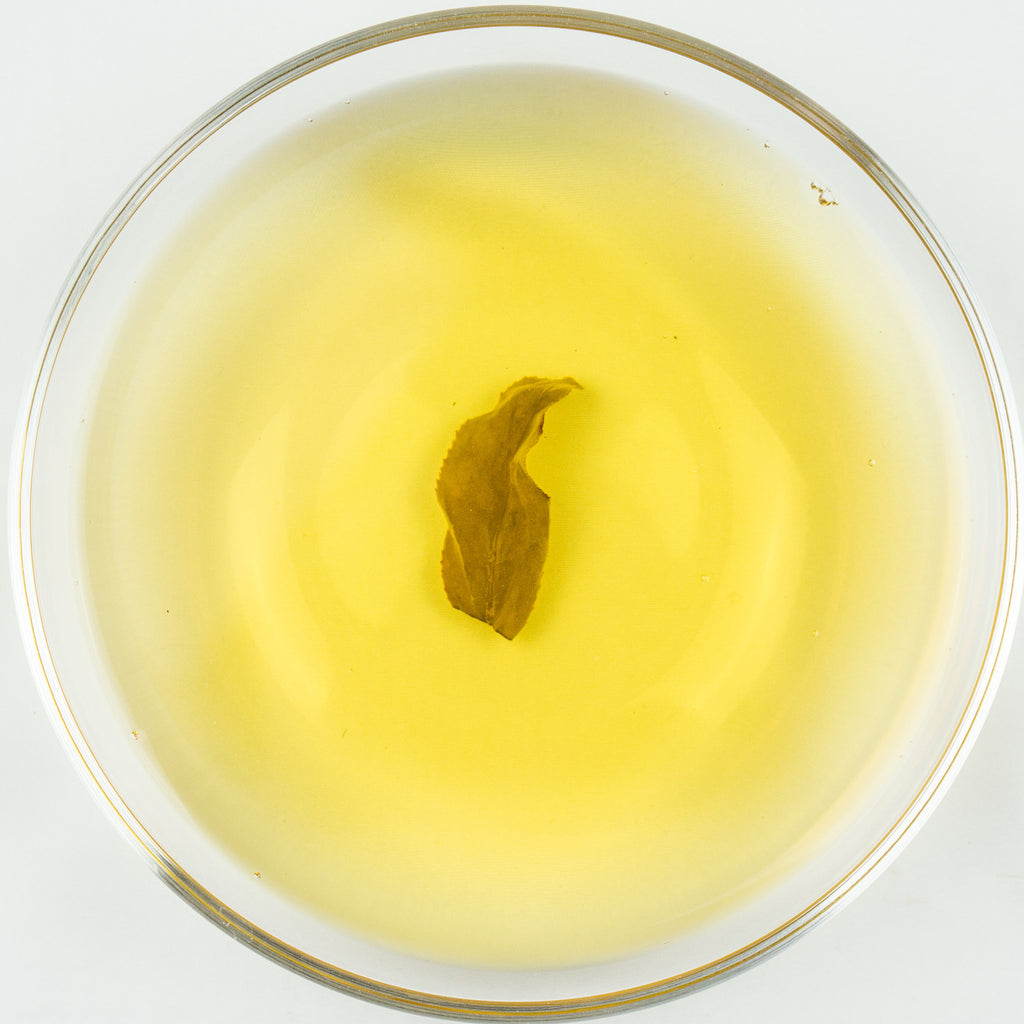 Although this is a low elevation tea from Ming Jian, we still feel the urge and excitement to introduce it to tea lovers around the globe.  Not only is this tea organically grown, affordable, and easy to drink, it also carries a very special sweetness that will soak into your tongue and throat, at once soothing and stimulating!
A tea grown at this (lower) elevation which is both flavorful and powerful is thanks to two factors - first is the organic plantation, second is the coolness of the winter weather. Due to the coolness of December, the tea trees will grow much slower and  "fatter" than usual to survive the harsher weather.  The result is a unique aroma and body that could only appear when the tea plants are in rhythm with the winter weather! (冬片) tea.
This extraordinary tea will also be the last tea that we offer in our Winter 2015 collection.  It's a perfect tea to welcome the upcoming spring, or to enjoy at anytime of the year. Despite its lower elevation and low oxidized process, the opulent substance within will make it a good candidate for aging.
Harvest: Winter 2015 / 冬 貳零壹伍
Varietal: Four Seasons Spring / 四季春
Elevation: 400 M / 肆佰 公尺
Region: Mingjian / 名間
Oxidation Level: 15 % / 分之 拾伍
Roast Level: 0 / 無
 I was surprised when I drank this.  I kept checking the label to see if indeed I was drinking "the affordable one".  It's not lacking in any way!  It has strength in taste, it can be infused many times, it's pungent and aromatic, while at the same time having a complexity that makes you want to drink it again and again!
 I enjoyed this tea gongfu style early in the morning. Good thing too, because it has a nice potent kick to it. One thing I was surprised by was the first round had quite a lot of flavor and immediately set the tone. Steep after steep it was crisp, refreshing, and full. Its cadence was a joy to harmonize with. Very affordable and very tasty.
 An old dog cannot ingest nor digest any chocolate, because, well, an old dog is a dog. So this tea allows an old dog to have a grasp of how chocolate taste like with this magical tea. This is a very affordable tea, but an old dog was so surprised by it not only because of its flavor and chocolate like aroma - this tea is very difficult to become astringent. An old dog intentionally steeped it for a very long time in the teapot (yes, despite being a dog) to see how it performed, and the result was crystal clear - this tea would not obey its affordable price range. It truly has more to offer.