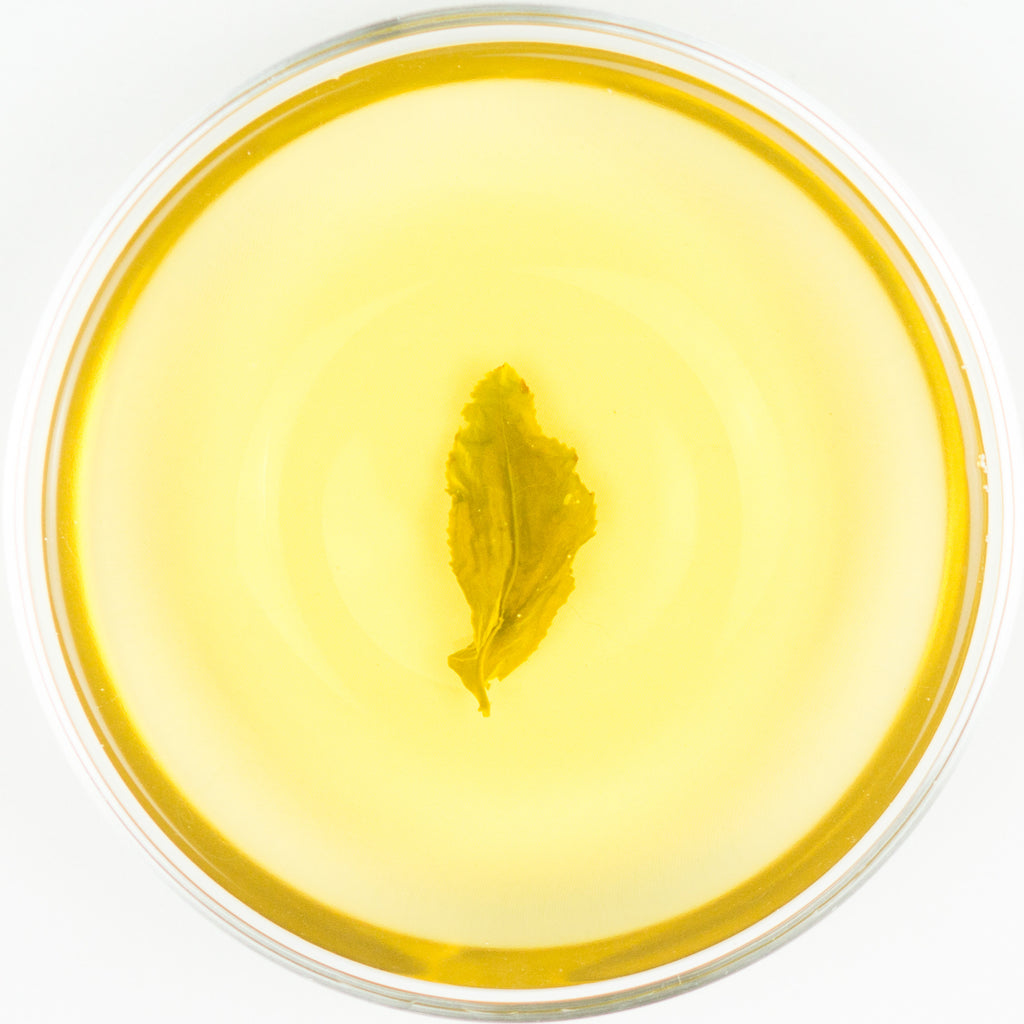 This high mountain Jade oolong is from the highest part of Wushe area which is located at 1700 meters above sea level called Gaofeng. The tea tree of this tea was planted in a relatively rocky soil compared to other tea plantation, which makes this an interesting and solid representation for winter high mountain oolong. Although this season does not have most perfect weather conditions for tea from high elevation tea such as Dayuling area, the location of Gaofeng from a lower elevation proved its value by its quality and price.
Gaofeng is small place within the area of Wushe, and even though it is not as famous as other similar tea producing areas (such as Shanlinxi), this very private tea plantation produced this tea with a special quality that is totally unique. Compared to the spring version, this tea carries a much more delicate character while still having a very enjoyable and unique "rocky" flavor that is so characteristic of Wushe. As a result, this is probably one of the best values in jade oolongs from this winter.
Harvest:  Winter 2016 / 冬 貳零壹陸
Varietal:  Qin Xin Oolong  /  青心烏龍
Elevation:  1700 M / 壹仟柒佰 公尺
Region:  Wushe Gaofeng / 霧社 高峰
Oxidation Level:  25% / 分之 貳拾伍
Roast Level:  0 / 無
 Still Savouring......
  This tea was so enjoyable! I used 6 grams in a 170ml gaiwan and got 9 solid rounds. It is buttery, rich, and has a vibrant fresh taste. There is a lingering nectar-like quality that is beautiful to experience. The richness isn't heavy and as it steeps it just gives more juiciness. Loved it.
 An old dog has always been a fan of this particular tea plantation, because no other plantation is able to cultivate a flavor like it. The spring version of this tea is very strong and rich which makes it almost "malt" like, while this winter version is again, like the winter version 2015, more delicate but not weak. Most of the winter jade oolong suffers from the issue of "weakness," but an old dog wants to emphasize that this tea does not, and is able to develop a enjoyable character of its own. An old dog strongly recommend anyone who acquired this tea also get the spring version as well, so you will find out your favourite season of the year!