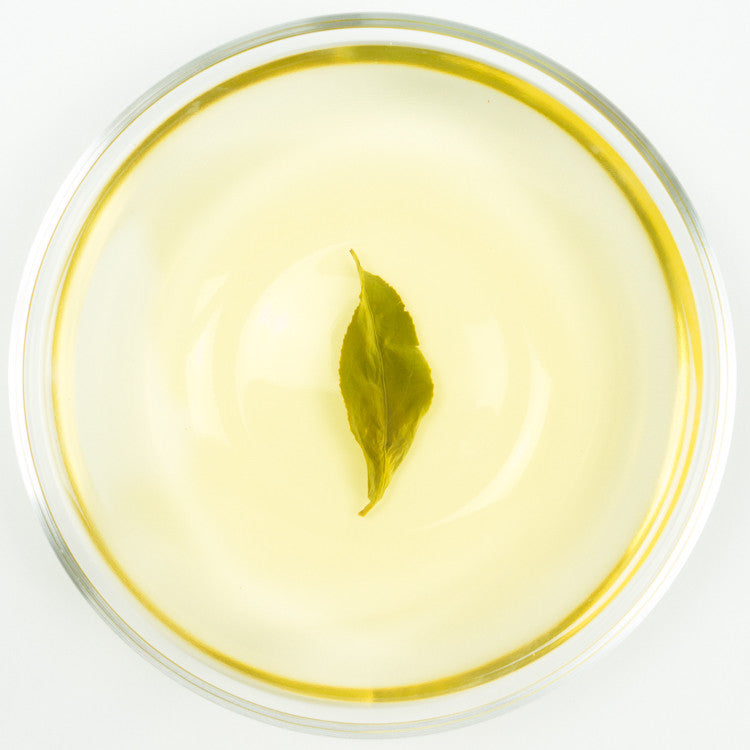 Sometimes when you bump into a great tea, you just have to get it. This is how we secured this delicious Wushe region tea. Not too famous among the Taiwanese Oolong world, but definitely a great tea producing area for its proper elevation and environment.  This particular tea was carefully processed by some of the most experienced tea masters in Taiwan.
The material of it was superior as well thanks to the "beheaded" (剉頭) tea tree. By beheading the main branch of the tea plants, the nutrition will be more focused on the rest of the leaves which will deliver a very powerful sweetness in the final production. The downside is that the quantity will be decreased and hence raises the price of the tea, but the result is just perfect. Combined with this year's drought, this Wushe should wholeheartedly surprise and satisfy any tea lover.
Harvest: Spring 2015 / 春 貳零壹伍
Varietal: Qing Xin Oolong / 青心烏龍
Elevation: 1700 M / 壹仟柒佰 公尺
Region:  Wushe / 霧社
Oxidation Level: 20 % / 分之 貳拾
Roast Level: 0 / 無
 Dry leaf smells sweet and floral.  Brewed tea is a delightful mix of creamy, sweet and floral.  Wushe character of the high mountains is there with a noticeable light and drunk feeling for me.  Stem and leaf sets are amazingly stout, reflecting the healthy and bio-diverse growing conditions at Wu She.
  The dry leaf aroma definitely steals attention.  Incredibly rich and smooth with full bodied complex aftertastes...It left me more serene than stimulated.
 As an old dog who loves oolong, all I can say about this tea is it is very sweet, naturally of course. The richness of this tea is just astonishing that an old dog can't put any word describing it. Or actually he can, it has a very interesting note of sweet Shanghai crisp pastry, and it is very lovely. An old dog must say this is one of the greatest spring oolong in 2015 for sure.