Yakou Natural Farming Qing Xin "Mist Hornet" Oolong Tea - Spring 2021
Taiwan Sourcing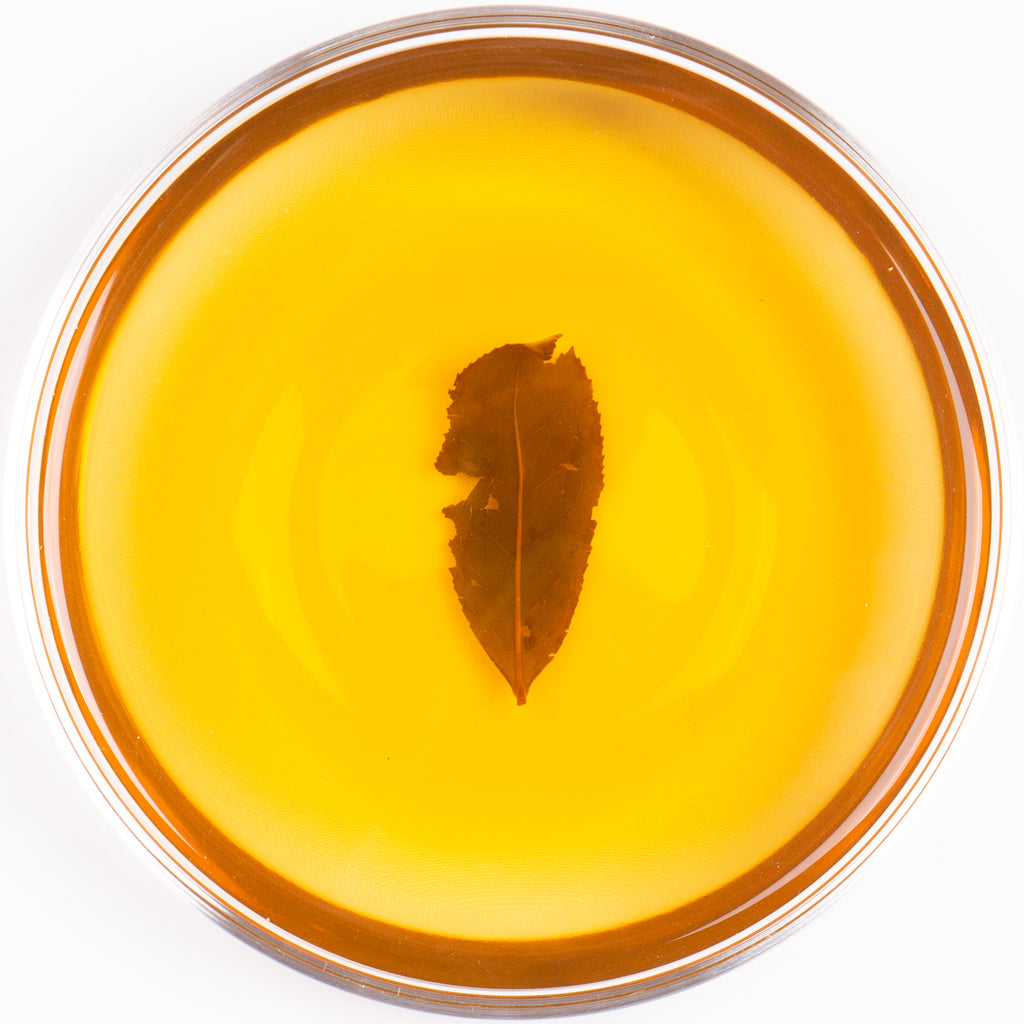 The sister tea of our "Hornet" series did not make to our collection this year due to schedule. After processing this tea we had to head back to Daan area immediately to process a new area of tea, and thus the Nanshan material plucked right after this tea was not processed by us.
This tea's plantation was managed by Mr. Chang, the farmer who was also in charge of the tea material from Fanbaoshan. By now you may notice that Fanbaoshan teas are also missing from our collection this year, this was due to the landlord of that plantation no longer wants to continue the contract. This leave a grim prospect for the best Tie Guan Yin material in the market. 
Fortunately, we still have Yakou. Yakou is the bealock between Central Mountain Range and Snowy Mountain Range of Taiwan. The plantation of this tea is right next to this very special geographical spot, and the slope of this plantation is very steep with soil that has well-drained condition. Such geological condition provides this plantation a rich body terroir. When  we were processing it this year, mist began to gather up at night while the rest of Taiwan was still suffering from drought, so we think "Mist Caramel" to mark this year's significant event.
With "Caramel Hornet" from last year nearly running out, this tasty "Mist Hornet" came in right on time to fill the gap. We hope you will find it as wonderful as usual.
Harvest:  Spring 2021 / 春 貳零貳壹
Varietal:  Qing Xin Oolong / 青心烏龍
Elevation:  1180 M / 壹仟壹佰捌拾 公尺
Region:  Sihyuan Yakou / 思源 啞口
Fermentation Level:  30% / 分之 参拾
Roast Level:  2~3  / 貳至參 分
 Wait for it to brew......
Beautiful Qingxin tea from the region around Lishan. A classic in type and place, yet an evolution in taste and tea. If you're looking for a "gaoshan" pristine and soaring tea to brew, then this hornet will sting the memory in all the right ways. Fruity layers with both greenery and flowers are revealed after a few cups. Such a satisfying treat with a lot to express.
 This tea will leave a character of pomelo skin in your mouth, which is a very unique terroir flavor no other place will carry. An old dog headed back to Taichung in order to get a instant rest before heading to Daan for another round of tea processing. Yakou is actually very close to Lishan area, so an old dog decided to drive directly through the central mountain region instead of made his way back by highway. The scenery was splendid enough to comfort the exhaustion and lack of sleep from tea processing season.