Yangmei Wild Red Heart "Orient Milestone " Oriental Beauty Oolong Tea - Summer 2021
Taiwan Sourcing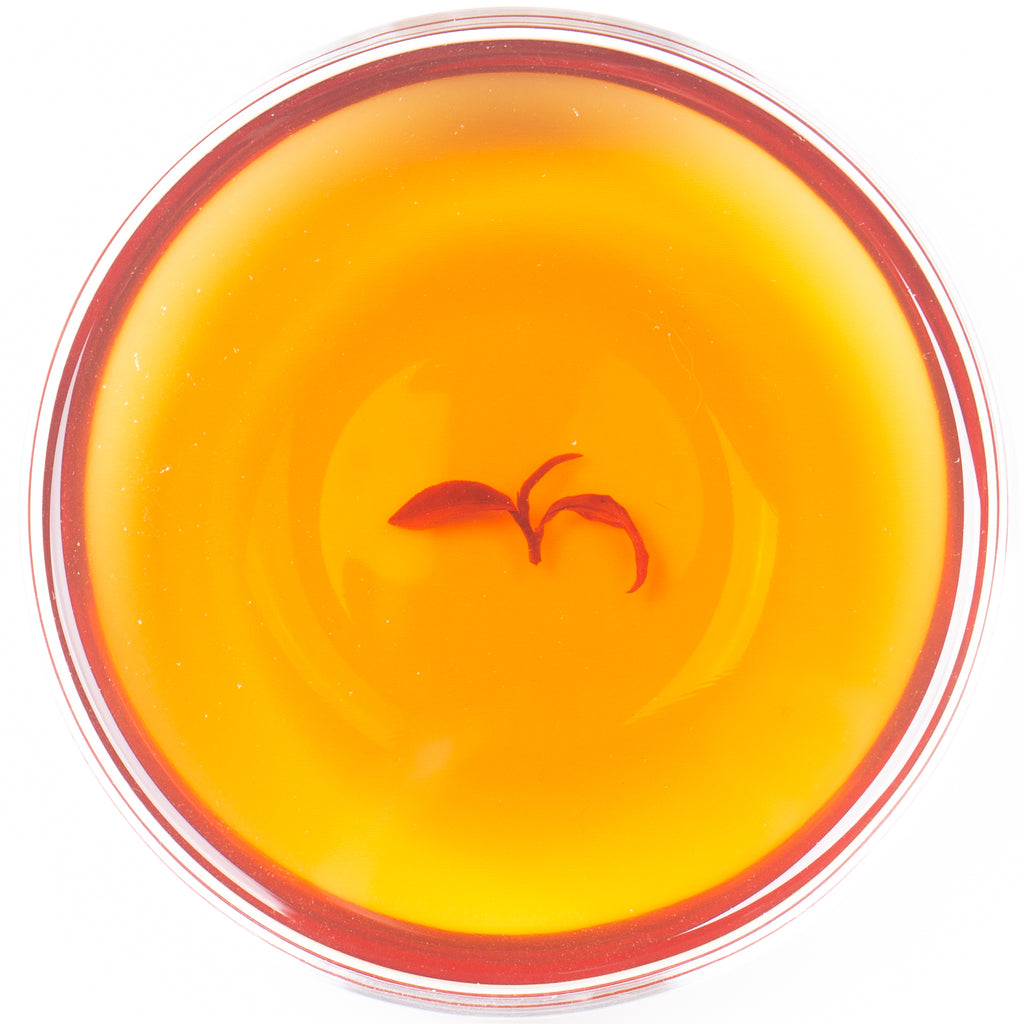 The name of this tea is quite unusual, and indeed the tea itself is of a special caliber. This was the very first tea that we experimented on using our new processing method this summer. We were inspired to use this new withering method while on the way to the factory. The harvest was small and the tea varietal rare, so to only try out this potential new method on a small amount of this new varietal was too risky. Instead. we gambled it all in on this harvest rather than an experimental sample. The result is marvelous. 
Our friend Mr. Chen has a way of finding abandoned plantations all around the north-central part of Taiwan. This plantation grows another varietal that is nearly extinct in today's market. We are all very familiar with Qing Xin Oolong, which simply means "Green Heart Oolong." This varietal is a cousin of the "Green Heart." Different not only due to the color of its bud, the Red Heart Oolong's sprouting time is also much earlier than the Green Heart. 
The flavor profile of the Red Heart Oolong did not match with the market demand for the highly aromatic teas that have become popular in the past several decades, thus causing the near disappearance of this unique tea. Our new processing method worked perfectly with this varietal and brought out its full potential. After this discovery, this method was also applied to "Aura Jade," "Azure Amber," "Cicada of Three Hills," and two other teas from this summer. To us, this is definitely a milestone tea in our research so far. Without your support, we would not be able to make this far. This "Orient Milestone" is our grateful present to you, a specimen that cannot be found anywhere else in this beautiful world of tea.  
Harvest:  Summer 2021 / 夏 貳零貳壹
Varietal: Red Heart Oolong / 紅心烏龍
Elevation:  300 M / 參佰 公尺
Region:  Yangmei / 楊梅
Fermentation Level:  77% / 分之參拾
Roast Level: 0 / 無
 Waiting for it!
 Evolution is the rule, sometimes a new path appears, sometimes we get stuck on the old ones and need a tea like this to part the clouds and set our hearts to flight. There is both delicacy and sufficiency in each steep here with this red heart.
 Finally our tea has made this far on this path of tea processing. An old dog was stunned by the result as well. Sometimes the truth is all hidden in the beginning point of every path. This is what an old dog's tea processing journey has dreamed of since the beginning.