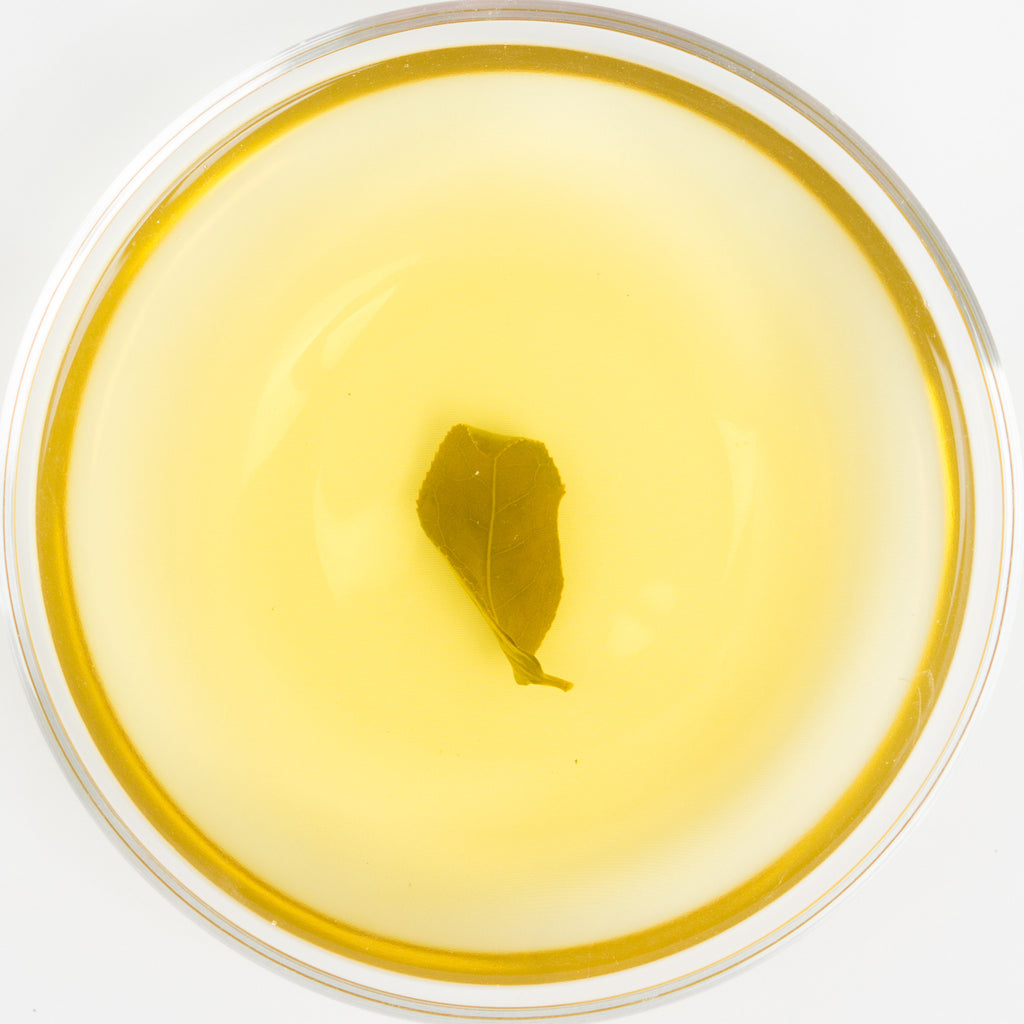 This is a complex tea for us. Our Yangzaiwan Light Roasted Oolong from Spring 2015 was very popular and sold out quickly. This year's Yangzaiwan is not a light roasted version, but a pure jade one instead. Before this trying this year's tea, we never knew that Yangzaiwan could have so many layers for the palate to discover. This is definitely thanks to this year's perfect climate condition for lower elevation teas.
Like we already mentioned, unlike the robust and typical "spring rhythm," most of the teas, which include this rich Yangzaiwan, has a lot of different layers going on. A hint of the spring floral aroma, but a complex body to savour with each sip. This is a tea not only with great joy, but discovery of nature as well.
Harvest:  Spring 2016 / 春 貳零壹陸
Varietal:  Qing Xin Oolong / 青心烏龍
Elevation:  1600 M / 壹仟陸佰 公尺
Region:  Yangzaiwan / 羊仔灣 
Oxidation Level:  25% / 分之 貳拾伍
Roast Level:  0 / 無
 Complex taste and aroma... cream and flowers with a peach after-taste.  Make sure you use the best water as this tea transmits water taste very well... nice soft spring water will yield a complex and satisfying experience!
  I used 8 grams in my 150ml Anta "sheep fat white" gaiwan. Powerful fresh creamy and nutty aroma rises from the wet leaf. The first brew is lively with fragrance and soft on the palate with floral like nectar. In subsequent brews it get stronger but retains it's softness. Very interesting and refreshing tea. It felt rather potent in my body as I began to relax and get the "tea sweats" haha. This is a very enjoyable jade oolong.
 As an sophisticated old dog, this tea defines what sophistication means in tea tasting. Let's put the cliche of "pungent aroma" and "tasty body" away with this tea. This is has only one word for it - "sophistication," and that is why we decide to enlist it into our collection. It is very difficult to specify what character this tea would like to present. It is robust, but not too robust when you sip it more times; it is thick, but you will find a lot of delicacy in it. There are a lot of different aspect of this tea which an old dog found it very difficult, but meanwhile very fun to discover. Savouring this tea makes an old dog recall the time when he was wandering in the tea plantation of Shanlinxi. Simply magical an old dog would say.