Yangzaiwan Transitional Organic Light Roast Oolong Tea - Winter 2016
Taiwan Sourcing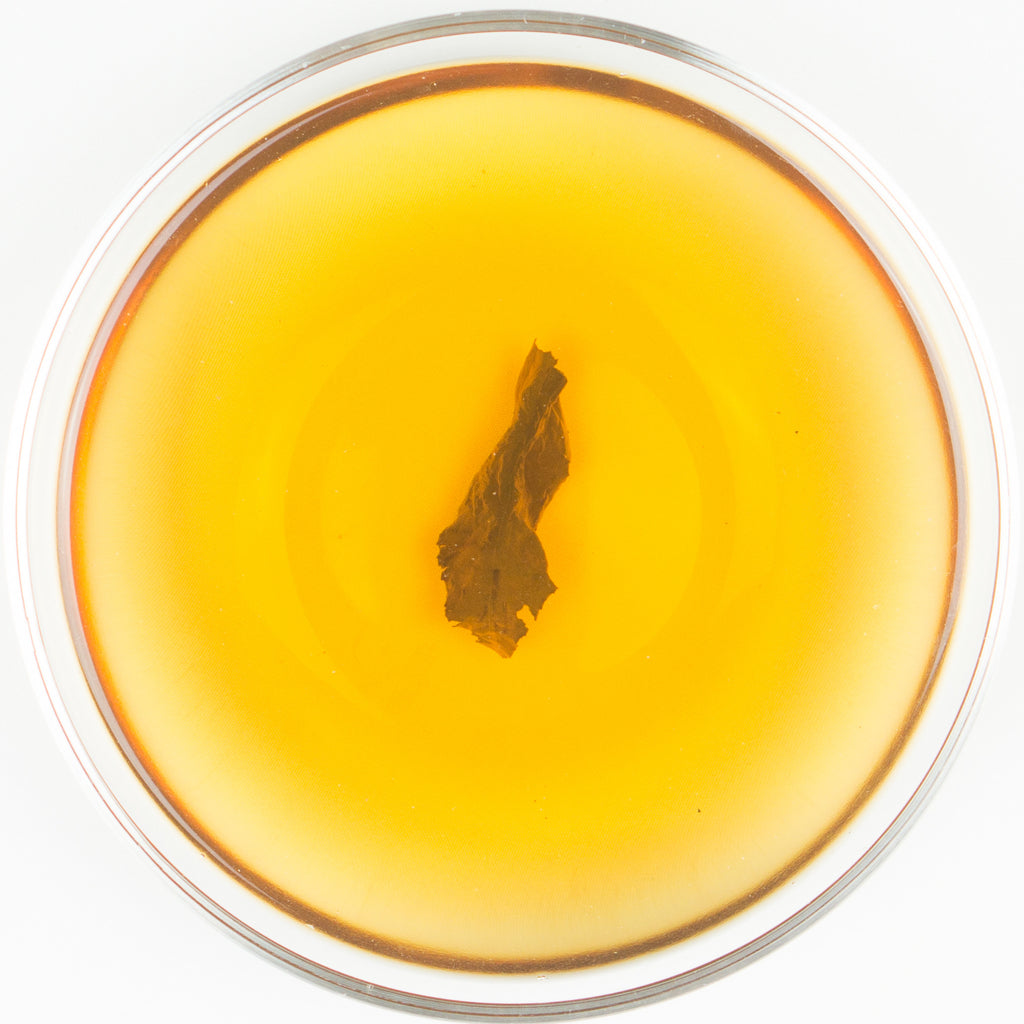 One of our most popular tea is back with us again! After nearly two years of its first advent, we are finally able to get our hands on it again, and this time is probably even better than the first version we offered in Spring 2015!


From Yang Zai Wan with love, this is a Dong Ding style oolong from a region around Shanlinxi (杉林溪) region. Classical Dong Ding requires two key components to make it perfect. First of all, the material must be pure Qing Xin Oolong from Lugu, and the material must be processed into a perfect balance of oxidation. Secondly, (which is the main key to classical Dong Ding), is to roast it with the perfect amount of "fire" giving is a balanced condition for the palate to experience!
With those two factors in mind, this Dong Ding style oolong from Yangzaiwan deserves a better ranking than most of the classical Dong Ding thanks to its superior higher elevation raw material. As a result it does not only have the perfect body a classical Dong Ding has, but also has a mellower and a more long lasting tone to offer.
As someone with a long-time experience with oolong tea might have noticed already, the extra stem of this tea was specially plucked away to "refine" it. Such treatment would mostly be observed on teas that were being sent for a competition, and this tea was made for the exact purpose. So don't miss it! If you are a Dong Ding tea lover, this is a tea you should not miss before the end of this year!
Harvest:  Winter 2016 / 冬 貳零壹陸
Varietal:  Qing Xin Oolong / 青心烏龍
Elevation:  1600 M / 仟陸佰 公尺
Region:  Yangzaiwan / 羊仔灣
Oxidation Level:  30 % / 分之 參拾
Roast Level:  3.5 / 參伍 分
 This is the perfect marriage of jade and roast.  It has both and floral and green fruitiness as well as something thicker with nectar sweetness.  Long lasting and complex.  Difficult to describe, but very much worth enjoying. Will not disappoint!
 I brewed this tea in a 150ml gaiwan with 5 grams and used fresh spring water between 195F and 200F. The initial dry leaf aroma in the pre-heated gaiwan was beautiful. Roasted and sweet. The first few rounds I did a little quicker to taste the roast really clearly and found it to be soothing and not at all too much. Then I pushed it a little harder and brought out a flavor that surprised me quite a bit. The 4th round had an unmistakable flavor or clove spice. It was so tasty and full bodied. I used a few different cups to enjoy the variance of this tea's potential and found our eggshell porcelain cups to be superb. The potency all around is medium and smooth tending towards relaxed. Enjoy.
 An old dog has been a long time supporter of Dong Ding oolong, since it always reminds it the very first moment of joy when encountering a perfectly roasted oolong the first time. This Yangzaiwan represents that perfect moment perfectly, especially when it is getting colder in Taiwan right now. Not exaggeratingly speaking, this tea is like those competition grade Dong Ding you might found before, just a lot cheaper. It is soft and delicate enough when made lightly, but robust like a cigar when made strongly that you could savour delightly even after it passed through an old dog's throat. Some teas are meant to create memory for us, and an old dog think this tea should be one of them.