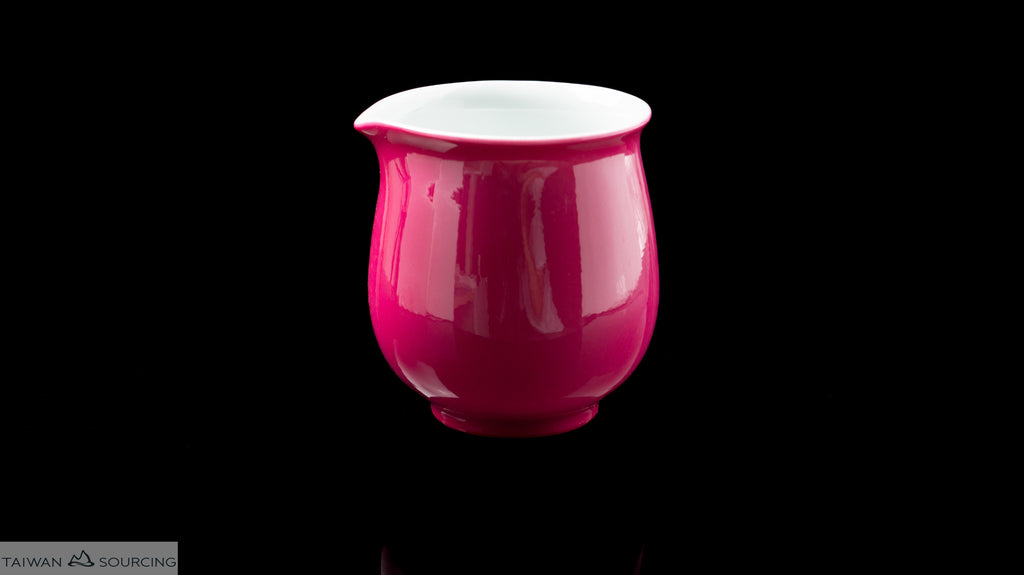 This is a brand we have been dreaming to collaborate with since the beginning of Taiwan Sourcing. "Yin Qiao Shan Fang" (隱樵山房) has made itself possibly some of the best commercialized porcelain brand in the modern tea world thanks to its stunning quality. It is a true privilege we are able to bring such beautiful yet affordable pieces to our supporters.
This name "Ying Qiao Shan Fang" could literally be translated as "the mountain cabin for a hidden woodsman." This name could be found on some early royal porcelain pieces back in Yongzheng era of Qing Empire (1678-1735 ACE). However, whether inspired by such heritage or not, Master Li had this name for his studio mostly due to his personal experience and enlightenment. Even though having lots of experience with royal antique pieces and had great knowledge of porcelain in general, he decided to stay in a remote mountain to rest his soul to contemplate what all his experience meant to him. After years of contemplation he finally left that hidden cabin in the woods, and thus created this remarkable studio "Yin Qiao Shan Fang." 
One of the reasons why "Ying Qiao Shan Fang's" pieces are extremely difficult to see is because of the studio's strict limitation on distributing it. Money is not their decisive factor when it comes to distribution or not, Instead, they would like to know what kind of knowledge and depth their distributors have before making any decision. Fortunately, we Taiwan Sourcing do bear a certain level of porcelain and antique understanding which eventually made such a wonderful collaboration happened. 
Master Li fully applied his experience and knowledge to create common pieces such as this tea cups. The bone (胎) and glaze (釉) was very much like the re-creation of the royal porcelain pieces from Qing era. This Ruby-Red glaze, or better known as "Rouge Red" (胭脂紅) in the official royal record of Qing Empire, was the experimental glaze began in Kangxi Era which was aspired by the western golden red glaze. This type of glaze requires the perfect and balanced combination of gold and copper in its glaze recipe to ensure this nearly golden pink like result, making it not only difficult to create  to say the least, but also a great companion while serving our tea. 

Once you received it out of the box, its incredibly soft texture will instantly deliver that unique property to your fingertip. Moreover, the glaze transforms the tea (alcohol could also be applied) into a brighter and sweeter tone upon our tasting. This is the ultimate tea pitcher to any tea lover who wants to explore deeper into the joy their tea can bring. Rouge-red, the legendary glaze, is now available to the modern world again. 
Glaze Type: Rouge-Red / 胭脂紅釉
Quantity: Cha Hai Pitcher x 1 / 茶海 一只
Volume: 200 ml / 貳佰 毫升