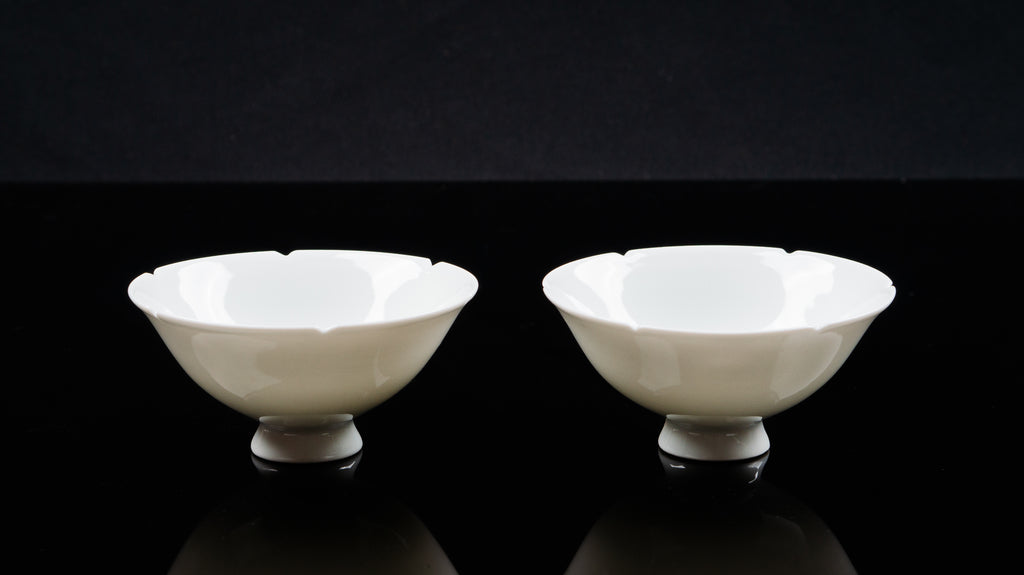 This is a brand we have been dreaming to collaborate with since the beginning of Taiwan Sourcing. "Yin Qiao Shan Fang" (隱樵山房) has made itself possibly some of the best commercialized porcelain brand in the modern tea world thanks to its stunning quality. It is a true privilege we are able to bring such beautiful yet affordable pieces to our supporters.
This name "Ying Qiao Shan Fang" could literally be translated as "the mountain cabin for a hidden woodsman." This name could be found on some early royal porcelain pieces back in Yongzheng era of Qing Empire (1678-1735 ACE). However, whether inspired by such heritage or not, Master Li had this name for his studio mostly due to his personal experience and enlightenment. Even though having lots of experience with royal antique pieces and had great knowledge of porcelain in general, he decided to stay in a remote mountain to rest his soul to contemplate what all his experience meant to him. After years of contemplation he finally left that hidden cabin in the woods, and thus created this remarkable studio "Yin Qiao Shan Fang." 
One of the reasons why "Ying Qiao Shan Fang's" pieces are extremely difficult to see is because of the studio's strict limitation on distributing it. Money is not their decisive factor when it comes to distribution or not, Instead, they would like to know what kind of knowledge and depth their distributors have before making any decision. Fortunately, we Taiwan Sourcing do bear a certain level of porcelain and antique understanding which eventually made such a wonderful collaboration happened. 
Master Li fully applied his experience and knowledge to create common pieces such as this tea cups. The bone (胎) and glaze (釉) was very much like the re-creation of the royal porcelain pieces from Qing era. Fishes swimming inside the cup is a common decoration to reflect the relaxing moment of life. A small cup like this can certainly be a lovely companion for your tea table. 
Glaze Type: White-glazed / 白釉 

Quantity: Cup x 1 / 品飲杯 一只
Volume: 16 ml / 拾陸 毫升