Zhushan Certified Organic Jin Xuan "Maiden Nectar" Bug Bitten Oolong Tea - Winter 2020
Taiwan Sourcing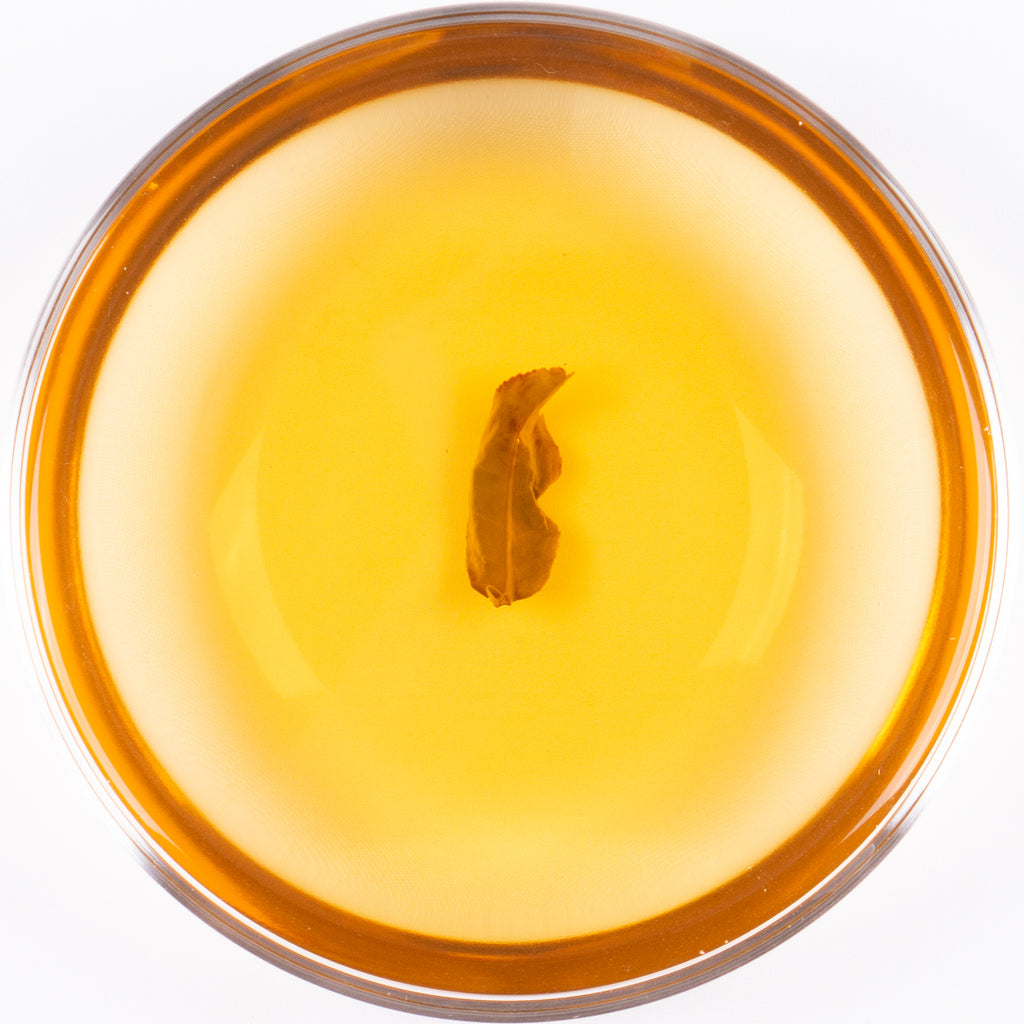 Despite the absence of 2020 spring, this Zhushan plantation that created "Lily Fairy," Lily Cream" and "Lily Maiden" finally re-united with us this season, and brought us lots of surprise.  
Mr. Chen's small plantation has been free from chemical since the beginning, so the tea trees were not neatly distributed on the land. Instead the tea trees were more like growing sporadically among the wild and tall weeds. Most of the Jin Xuan tea trees were dead because they could not bear Mr. Chen's semi-wild management, and therefore leaving lots of blank spots in the plantation. However, the still surviving trees are the strongest under this "natural selection," so in theory the tea trees can deliver the purest Jin Xuan characteristics under the right processing method.  
As you may already noticed, this is a bug bitten tea like lots of our offering this season. If you have tried our "Lily Nectar" from Ruifeng village in 2020 winter, you will notice they have similar quality however completely different terroir. You can consider this as the upgraded version of "Lily Nectar" despite lower elevation for its remarkably clear purity. Our "Maiden Nectar" is already the personal favorite for some after its refined by master Zhuang, and you don't need to be a fan of Jin Xuan to realize that. 

Harvest:  Winter 2020 / 冬 貳零貳零
Varietal:  Jin Xuan / 金萱
Elevation:  200 M / 貳佰 公尺
Region:  Zhushan / 竹山
Fermentation Level:  30% / 分之 卅
Roast Level:  2 / 貳  分
 Ready to brew!
 Well, another really tasty and heartily satisfying tea from our old dog.  Deep rooted and naturalized with proper care, this farm and this maker made for a beautiful big bitten Jin Xuan.  It's got a lot of body that rings clear with sweet light fruits and lingering soft spice.  It's got the honey sweetness from the bugs that you can isolate with water temp and type - to great effect.  It hugged my stomach so sweetly and was just so good.
 One thing we immediately noticed from this season's "Lily" series was it became more difficult to tame the material. Most might thought this was because of the bug bitten-ness, but that was only part of the story. This tea is more difficult to tame now due to its deeper root of the tea trees which allowed the tea trees to gather more energy from the land. An old dog realized this fact with both joy and pain. Pain for using even more effort to work with the tea, but joy for seeing the trees growing happily on this land. An old dog hope one can observe the development of our and farmer's effort on this land.