Zhushan Organic Jin Xuan "Orient Fairy" Fanzhuang Oolong Tea - Spring 2022
Taiwan Sourcing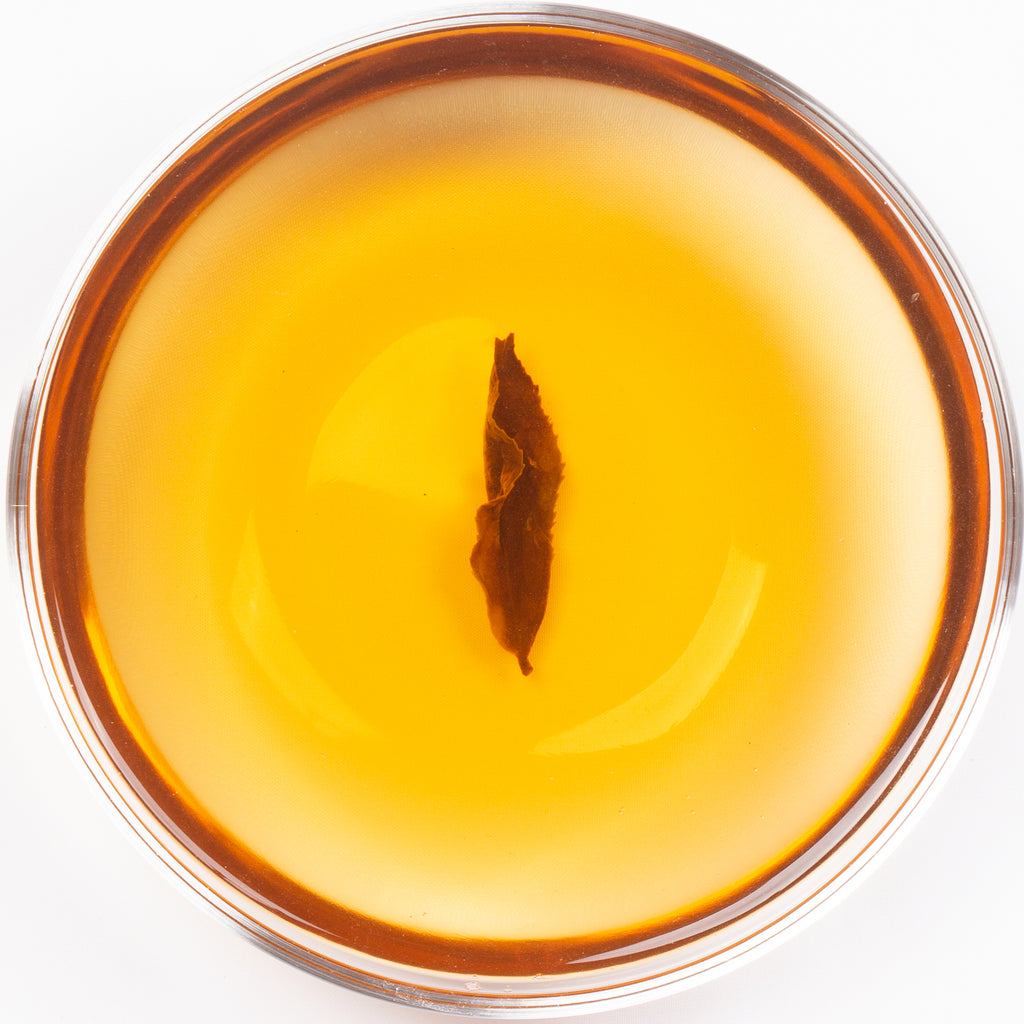 Wtih two consecutive seasons having this plantation being bug bitten ("Lily Cream" and "Maiden Nectar"), it is hard not to think of the possibility of making this material into something "redder" like an Oriental Beauty Oolong. After arriving at the scene, we informed Mr. Chen about this new project of using part of the harvest to make a redder oolong, and he was intrigued. 
We have been experimenting with this style of processing for a while - that is, to create a oolong that has an Oriental Beauty's redder character while maintaining the "round" water structure of a traditional oolong tea. We successfully created a tea in this style by adjusting the waving style, especially during the big waving stage. By applying techniques like this, the character profile of the tea will be somewhat similar to the Fan Zhuang (番庄) style oolong from the ancient past which oolong tea were being made into a "heavier" or "redder" style for the foreign market. This style of processing was only applied to "Topaz Lily" from last summer once because of the time consuming nature of it (and of course the extra labor as well). However, with proper resting after winter season we feel confident to do it again.
And thus we created a tea that marveled our farmer friend Mr. Chen. He personally told our roasting master how fine the water structure taste was when he delivered the unrefined mao-cha (毛茶) to the roasting room. We are now able to add the term "orient" to this plantation that is like an old friend to us. As mentioned, it will be similar to the ancient Fan Zhuang Oolong, but bearing a much more delicate character with its rose petal and marigold like aroma in your mouth.
Harvest:  Spring 2022 / 春 貳零貳貳
Varietal:  Jin Xuan / 金萱
Elevation:  200 M / 貳佰 公尺
Region:  Zhushan / 竹山
Fermentation Level:  65% / 分之 陸拾伍
Roast Level:  2 / 貳  分
 Ready to brew!
 Brewing......
 With two sucess of having this material bug bitten, it is time to experiment something more. We are now officially turning this old friend into a Fanzhuang style oolong tea as this might give it more room to develop and discover a whole new world. Making a small leaf material like this into something "redder" is not a conventional practice, which made Mr. Chen very curious to observe and witness the transformation. This is a soft tea to enjoy with anyone who is not familiar with oolong tea but loves the  unique flavor of black tea. An old dog is waiting for its further transformation to see what this may turn into as this was the first thorough attempt to create a tea like this.