Zhushan Organic "Orient Tree" Bug Bitten Oolong Tea - Summer 2019
Taiwan Sourcing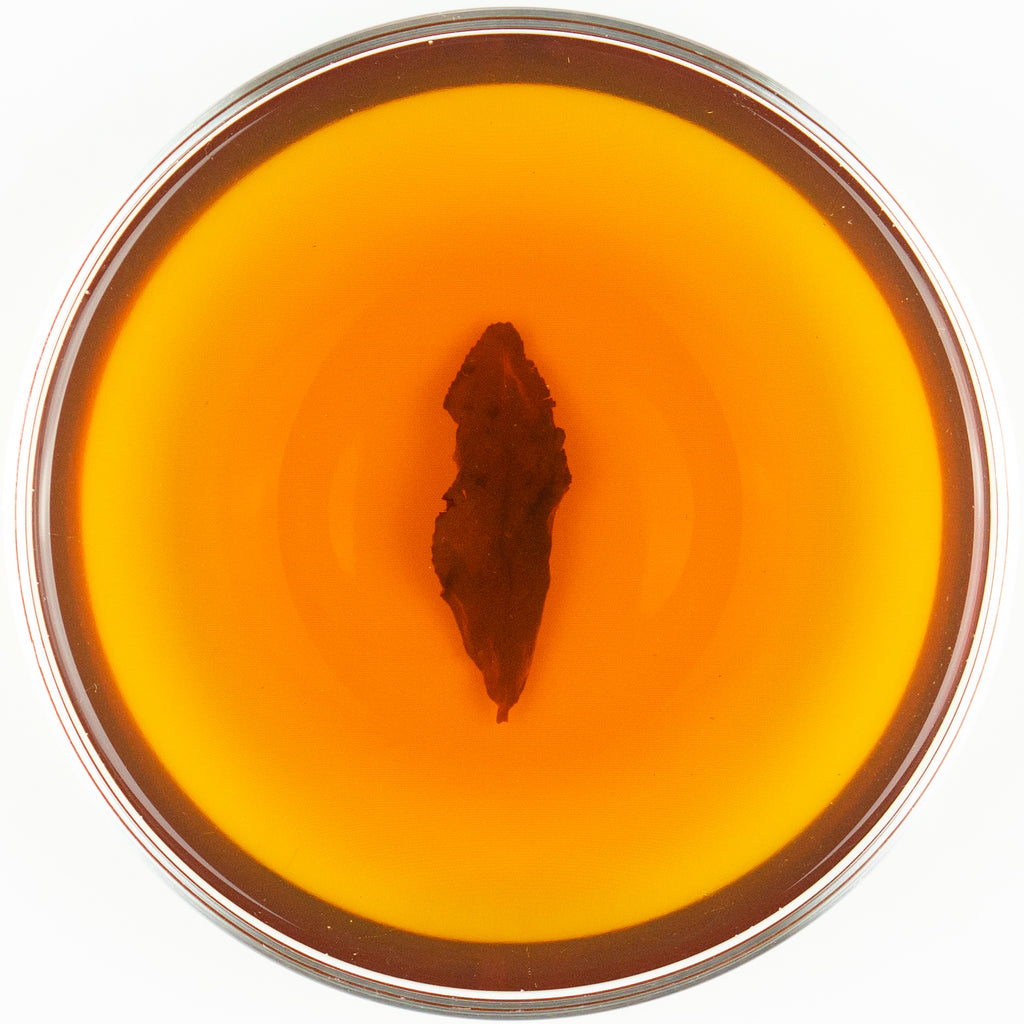 From "Milk Tree" to "Grapefruit tree," this season this particular plantation again suffers from heavy bug bitten. This season we were fortunate to obtain the heaviest bug bitten material from this plantation so far. Not only that, we also applied more advanced processing technique to this tea, making it the best "Four Seasons Spring" for this year's hot summer
This "Orient Tree" forced us to stay awake very late once again this year. The  whole team did not go to rest until 4:00 AM in the morning because we were aiming for perfection. With numerous effort to micro-adjust and affirmation we tried to make this tea a bit "cooling" from our other oolong teas. However, we did not want to make it way too cooling to the body, and that is why it took us more effort to adjust the particular timing. We want this tea to be our signature "heat relief" tea of 2019.  
The tea was a success, which carries a character that resembles Oriental Beauty despite being a fully-rolled oolong. However, we have to unfortunately announce that this tea may be the last "Tree" series oolong we are going to ever carry. The owner of this land wants to take it back and manage themselves, and we are still not sure how to collaborate with them in the future. We will work very hard to make sure the continuation of this particular tea thanks to the superb material it produces, but this "Orient Tree" might eventually be the lost art of this land, so let's enjoy it while it still lasts.   
Harvest: Summer 2019 / 夏 貳零壹玖
Varietal: Four Seasons Spring / 四季春
Elevation: 400 M / 肆佰 公尺
Region: Zhushan / 竹山 
Oxidation Level: 35% / 分之 參拾伍
Roast Level: 3 / 參分
 Savouring.....
Beautiful baked honey sweetness in the dry leaf. That same "mixiang" (bug-bitten nectar) character comes out with honey and balsamic richness on the first steep. Unique and delicious. The roasting gives a tasty and lasting body as you steep many rounds with the sweetness and florality on top. A treat!
 This is a tea an old dog took quite much effort to process. An old dog has to keep it having the cooling effect but meanwhile cannot be too cold for the body, so to keep that balance properly, so to keep that proper balance for this super fragile material is definitely a great experiment. The tea turned out beautifully and smoothly in the mouth. Unlike our fermented tea, this carefully controlled oxidized oolong has a much subtle mouth feel but no compromise in the overall character. A wonderful tea for hot summer even when serving warm!