Nanou Organic "Pacific Bud" Roasted Tie Guan Yin Oolong Tea - Spring 2018
Taiwan Sourcing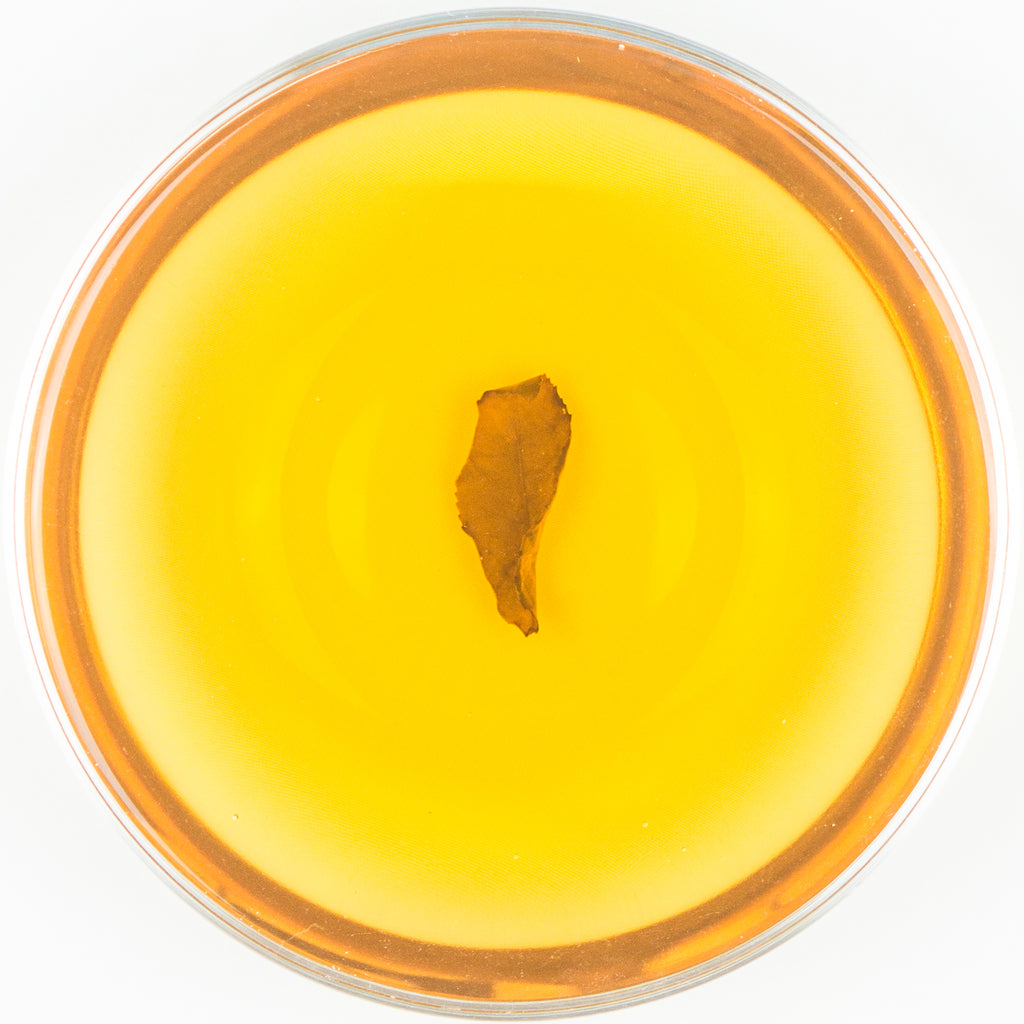 This will be one of the most unconventional teas this spring in Taiwan, maybe even in the world, and we hope we can process another batch in this winter because we are eager to see how the season changes its flavor. Welcome to Nanou, a place where nobody thought could have any tea grown, not to even mention it is one of the hardest varietal to grow - the Hong Xin Wai Wei Tao varietal.
Before introducing the tea, we must introduce the place first, because we believe there are only very few people who ever heard of this place called Nanou. Nanou is a small fisherman's town locates at the Northeast part of Taiwan, which means it is very close to Pacific Ocean. Of course, the tea was not grown at the small town. It was grown at a mountain where you have to drive along the river valley to reach the bottom before begin a very steep climb, and the climb took us all the way to elevation at 1100 meters high. The crazy ride to reach the plantation could be seen in this video if you are interested to see how we got there.
At this point it is not surprise to realize that the plantation was constantly being blown by the wind from Pacific Ocean, resulting the Tie Guan Yin, after being properly processed will carry a minor "saltiness" in its taste (you will notice it with a knowing smile). But this is just part of the reason that made it special, the true reason for this Tie Guan Yin being this special is because that it applies how the traditional Tie Guan Yin was processed with refine charcoal roasting technique. The result is a Tie Guan Yin that has so many details and characters to explore in a warm tea cup. It has everything the varietal wants to become, and this is impossible to find in today's market.
We wish anyone who obtains this tea will cherish it with care and drink it with love. Taiwan is a island that is surrounded by ocean, and this "Pacific Bud" is our very first tea to show the rarely seen face of such in the world of tea. 
Harvest: Spring 2018 / 春 貳零壹陸
Varietal: Hong Xin Wai Wei Tao (Tie Guan Yin) / 紅心歪尾桃 
Elevation: 1100 M / 壹仟壹佰 公尺
Region: Nanou / 南澳
Fermentation Level: 35% / 分之 參拾伍
Roast Level: 5 / 伍 分
  Brewing......
  Light saltiness in the preheated gaiwan aroma. Interesting right off the bat. Utterly pristine from the first sip. The tea starts brewing with what seems to be too light a color..Then when tasting the 30 second brew I'm left speechless. It's comes on clear and clean with sweet baked goodness. It lingers and fills the palate smoothly. I pushed it a bit and got consistent caramel and medium to full bodied character. It is so well balanced in the overall feel, with such a cleanliness, that I can't help but be moved by what has to be the underlying farming practices necessary to create this feeling. Superb.
 This tea blew an old dog away on the tea table, and it will probably make someone cry at the tea table (if our other teas haven't done so). It is so so beautiful to encounter this tea, it is like meeting an unicorn. An old dog has never had any tea like this ever in his long dog life. This "Pacific Bud" is such a phenomenal tea that it also touches an old dog's heart besides its tongue. Want to know how  Hong Xin Wai Wei Tao taste like when it is processed traditionally? This is the tea! Want to know how environment could shape the character of the tea? This is the tea! Want  to see how charcoal roasting combine with Hong Xin Wai Wei Tao? This is the tea! This tea has it all, and handles all of that perfectly like an beautifully orchestrated symphony. OK an old dog will stop the writing and drink this tea with tear again, because it is such an emotional tea to an old dog's sensitive heart.........