Gaofeng Organic "Citrus Glow" Oriental Beauty Oolong Tea - Summer 2019
Taiwan Sourcing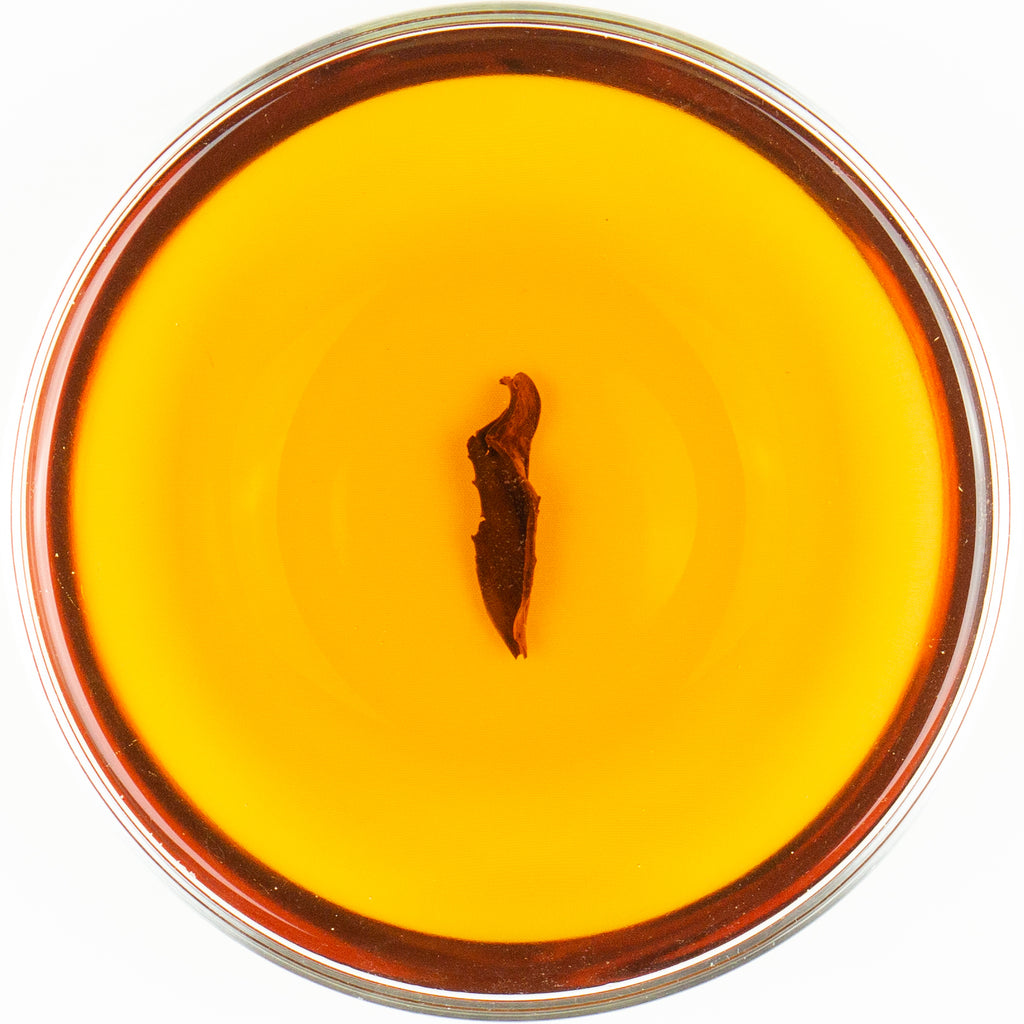 Our very popular Gaofeng is now an Oriental Beauty! Besides the black tea version of 2019, we also created an Oriental Beauty made from this superb material of Gaofeng. This tea shall be a great opportunity for our supporters to understand the differences between "fermentation" and "oxidation" if one has not yet clearly understand the concept and what to feel. 
The two different versions of Oriental Beauty were created under the conditions of same material and timing. However, we made one into the "oxidation" version, which typically has higher aroma profile but more stimulating effect to the body. On the other hand, "fermentation" version has more mouthful feeling and more relaxing effect like GABA tea. But to be minded, the GABA effect of an Oriental Beauty is typically much weaker due to its heavily "oxidized" concept, so please don't expect strong GABA effect from any Oriental Beauty. A traditionally made oolong such as this "Overlord" or this "Lily Maiden" will work even better than a GABA tea does.
Back to this unusual tea. The material was plucked relatively "tough" compared the regular Oriental Beauty material (because it was meant to be made into black tea), so we spent a lot effort doing "extra plucking" during the withering stage. Also due to the "tougher" material, the withering took us more than usual to go through. The result is a fruity and delightful tea that serves both enjoyment and education purposes. 
Did we know we will be making an Oriental Beauty from Gaofeng back in 2018? Certainly not, so"Citrus Glow" is not only a tea that can teach one about the differences of "fermentation" and "oxidation," but also a tea that glows the infinite potential of tea when the material is clean and rich. We know you will love it as what we have been working on as usual, and that is our key motivation to innovate for you.
Harvest: Summer 2019 / 夏 貳零壹玖
Varietal: Qin Xin Oolong  /  青心烏龍
Elevation: 1500 M / 仟伍佰 公尺
Region: Wushe Gaofeng / 霧社 高峰
Fermentation & Oxidation Level: 75% / 分之 柒拾伍
Roast Level: 0  / 無 
 Still savouring......
Beautiful bouquets of rich aroma from the wet leaf - sweet and floral. This tea is very smooth, silky textured on the palate. Delicate and lovely "glow" of sweet citrus fruits along with thick body and very soothing feel. This is such an enjoyable, easy to appreciate tea. All the while having enough depth and intricacy to stay interesting.
 This tea is an bold move to Taiwan Sourcing. Trying to create a type of tea at a place that has no experience with it is not easy. From raw material to the finishing we have to do everything on our own. It is even more difficult to create two different teas at the same time. An old dog is 100 percent not bragging here, but to see the completion of this tea is like seeing a light of hope coming from the sky. This tea proves that we can process Oriental Beauty at anywhere using any varietal, which opens new potential for some dying plantation. Don't forget to review this tea for us when you have time!