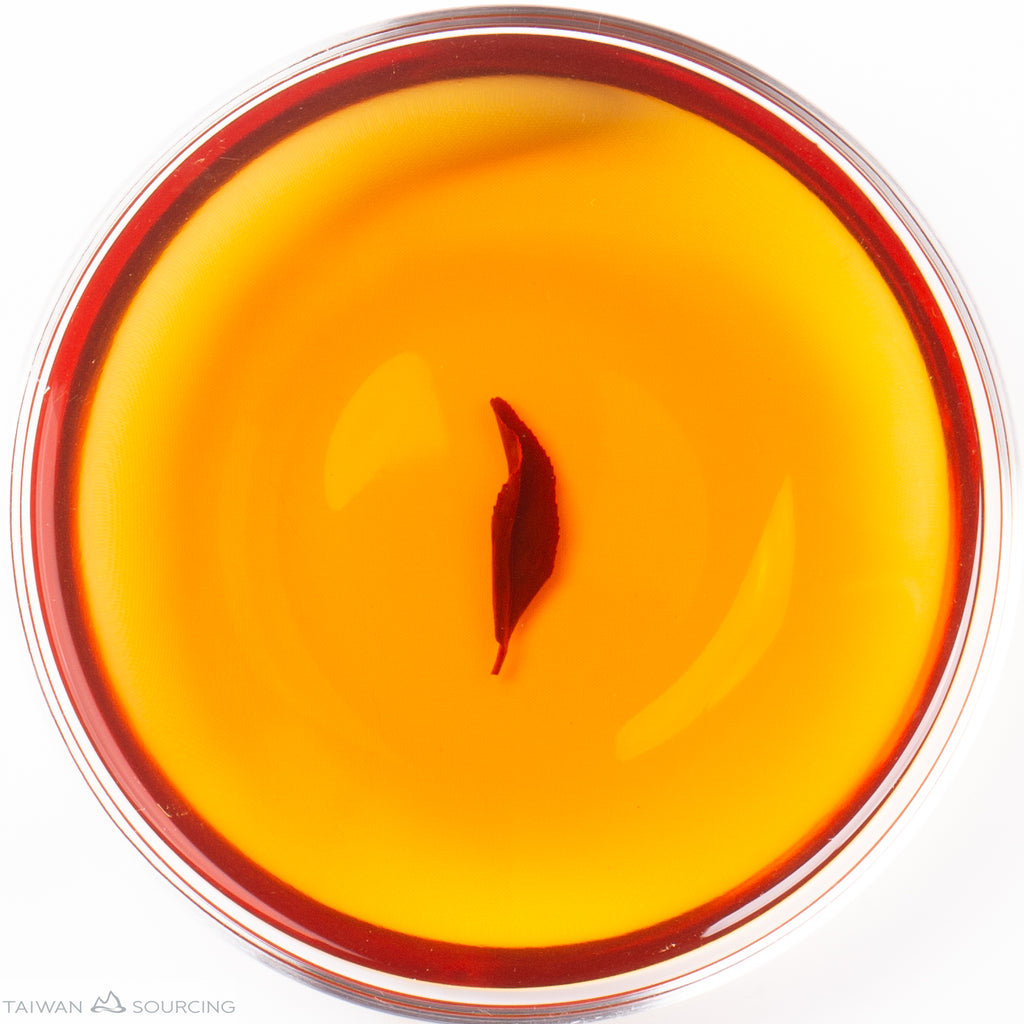 This tea is our answer to the unfinished quest of processing high elevation Qing Xin Oolong material. If you have been a supporter of Taiwan Sourcing since the start, you will notice that black tea made from high elevation Qing Xin material had ceased after 2019 due to material acquiring issuer. Luckily, we encountered the Su family in the winter of 2021, and the idea to process another lineage of such black tea is was revived agaiin.  
Black tea normally, and ideally, takes longer than oolong tea to process during the withering stage. Right after finishing the processing of "Sapphire of Pear" in the morning, the rolling process of this tea was immediately initiated to make sure the rolling begun at the right timing. Over withering will cause chemical activity inside the tea leaves to decay after a certain period, and thus affect whether or not the fermentation may activate properly. The entire processing of these two teas took us nearly two days to finish, and the results are elegant. 
"Sapphire of Pear" was released much earlier than this "Ruby of Pear." This tea was released two months later due to its intrinsic character requires a much longer roasting process to make sure the final teas deliver the proper result to you. It carries delightful papaya and violet note at this young stage. If you are awed by how "Citrus Night" transformed in the past three years, this may be another tea that can bring you beyond joy. 
Harvest:  Summer 2022 / 夏 貳零貳貳
Varietal:  Qing Xin Oolong / 青心烏龍
Elevation:  1950 M / 壹仟玖佰伍拾 公尺
Region:  Baigushan / 白姑山
Fermentation Level:  85% / 分之 捌拾伍
Roast Level:  1 / 壹 分 
 Waiting to brew......
 Waiting to brew......
 Waiting to brew......