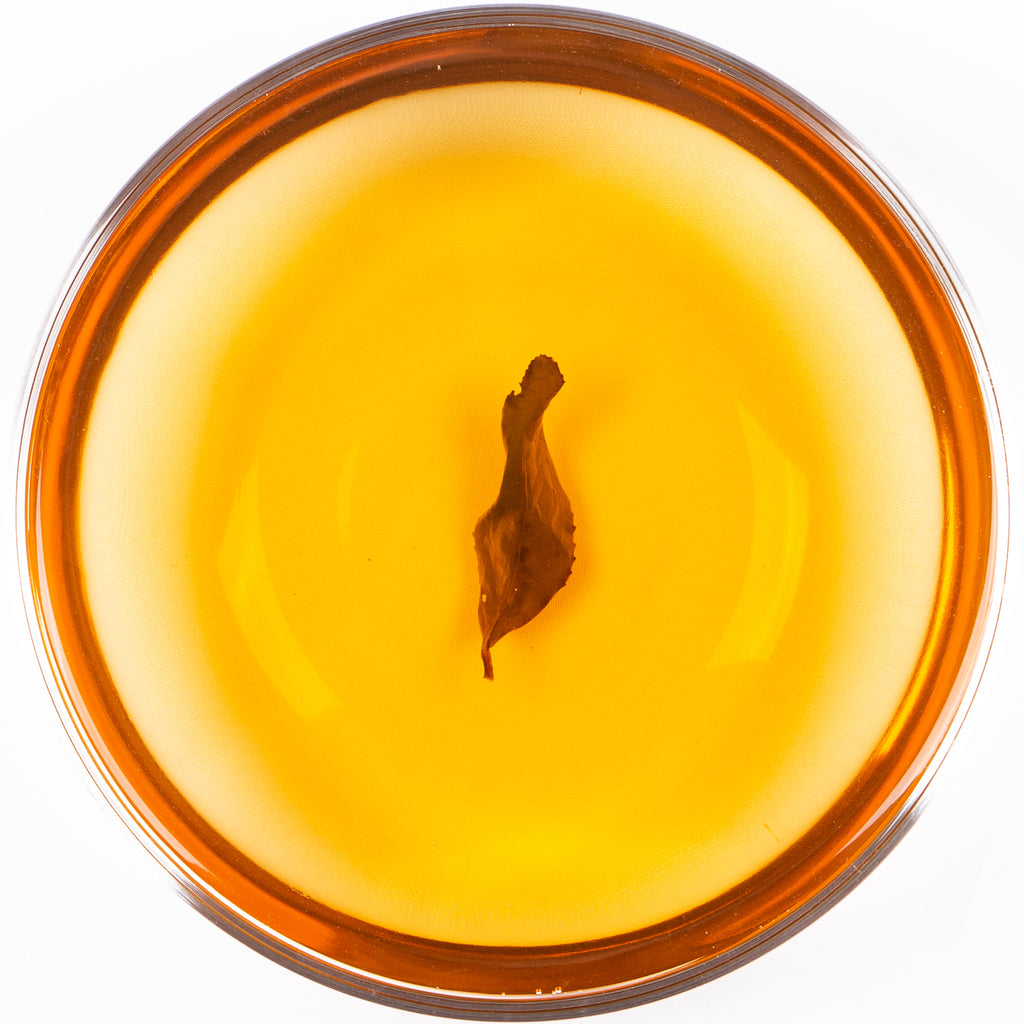 "Night Jade" was some of the most delicious Cui Yu we ever encountered thanks to the traditional processing technique we have been insisting since 2017. Such technique offer these oolong teas to have a strong soothing effect, and this time we created another one, aiming to bring this tea more accessible to tea lovers all over the world. 
Kanjiao village is a easily reached place in Minjian, but the material was not a easy one to work with as usual. Trying to create a more affordable version tea does not necessarily mean an "affordable task" to tea processing, as larger quantity often indicates more painstaking labor involved.  With such insistence, the processing of this "Twilight Jade" went smoothly under our relentless effort, and thus creating this "Twilight Jade" for you.
Not only the color of this tea has a twilight like feeling, but more importantly, this is a tea meant to be enjoyed at twilight, after a day of hard work or practice came to a rest. We hope this "Twilight Jade" will rest your mind and body before the fallen night like some of our more high-end teas like "Overlord." 
Harvest:  2020 Summer / 貳零貳零 夏
Varietal:  Cui Yu / 翠玉
Elevation:  350 M / 參佰伍拾 公尺
Region: Kanjiao Village / 崁腳村
Fermentation Level:  35% / 分之 卅伍
Roast Level:  2  / 貳 分 
 Waiting water for boiling......
Deep and dark from first whiff. Calm and quiet at first sip, very comforting. The tea kept its core and cadence steady as she steeps. For a nice late afternoon session over great books, this tea was there for the journey with a kind of perfect backdrop.
 This will be the accessible Cui Yu we have been waiting for. In fact, if you are still wondering what is Cui Yu but do not have any idea of where to get a proper one to understand this varietal, this tea will be that right candidate for you. Cui Yu always has that unique character you will definitely notice. We hope this "Twilight Jade" will be your favourite companion on the tea table when you want to see how good a Cui Yu varietal can be!